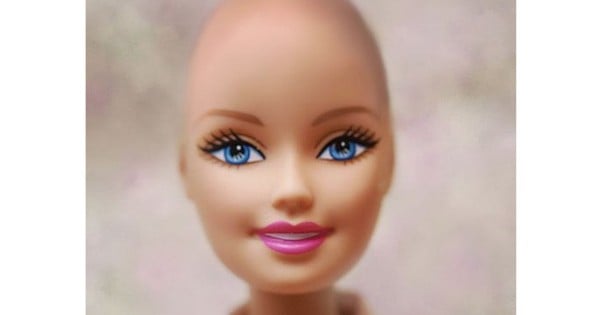 When I first heard Barbie was getting a make-over, my heart jumped with excitement – but then it sank a little.
Don't get me wrong, I think what Mattel is doing is fantastic – and long overdue.
Barbie will now come with three different body shapes: 'curvy, tall and petite.' She'll also come in seven skin tones, 22 eye colours and 24 hairstyles. That's a great message to send to many young girls.
But there's one special group of young girls who missed out. They're special because they're the girls that lose all their hair through no fault of their own – through alopecia or chemotherapy treatment.
My 8-year-old daughter, Jordyn is one of those girls. She's a cancer survivor. And because she knows what it's like to lose all her hair, Jordyn has set up a Change.org petition asking Mattel to bring bald Barbie to Australia.
Jordyn is a girly girl and loves her long curly hair. When she was diagnosed with Wilms Tumour, a cancer of the kidneys, we were crushed when we found out she'd lose a kidney. But Jordyn didn't understand that. She was only 5. Jordyn was most crushed about losing her hair.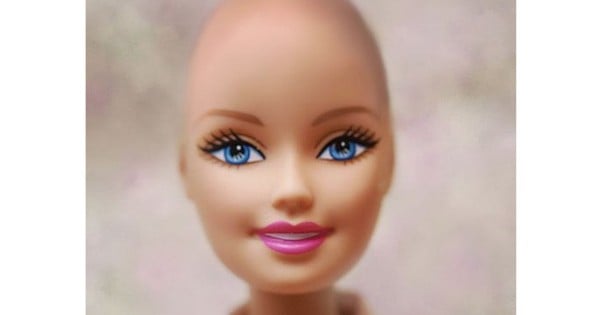 On her first day back at school, Jordyn didn't want to remove her hat. I reassured her she was beautiful and eventually, Jordyn felt brave enough to take off her hat. But kids are too young to understand how to deal with these things without coming across as cruel. In addition to pointing and staring, Jordyn was called "a boy in a dress" and even "ugly." After all the hospital appointments, needles, chemotherapy, missed opportunities to play and exhaustion, this was such a cruel twist for Jordyn.
But it wasn't from malice; the kids were just too young to know better or understand the consequences of what they were saying. That didn't matter. Jordyn was heartbroken.
Jordyn and her younger sister Charli came up with a creative solution themselves. When Charli heard how upset Jordyn was, she put a pair of tights on her head and said: "This is my beautiful long hair."
Jordyn copied the simple, inventive gesture by putting tights on her own head – and I saw that gorgeous smile spread back across her face. It was a gesture of solidarity that was copied across social media after kids' cancer charity Camp Quality posted the story on their social media pages.