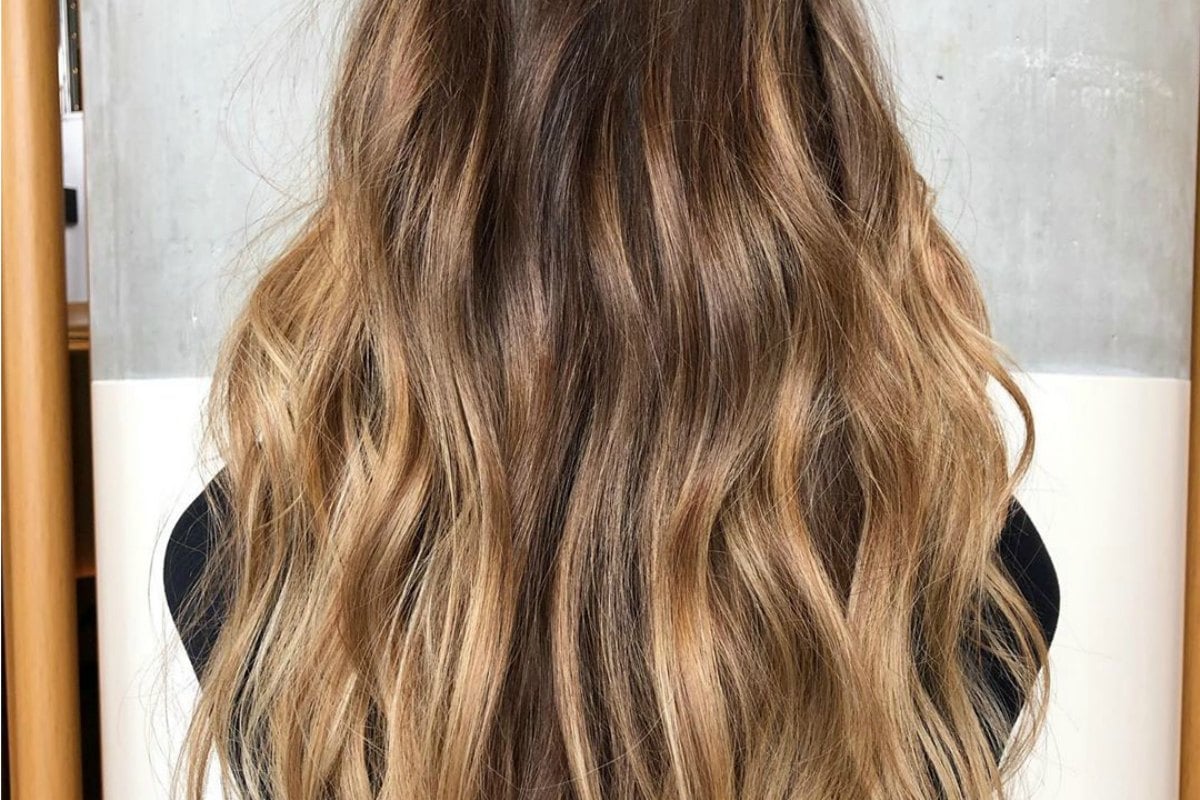 To quote Phoebe Waller-Bridge in Fleabag, "hair is everything".
We'll let you mull over the accuracy of this statement, no judgement from us, but when it comes to colouring your tresses, there are two styles which dominate salon requests across the country: balayage and ombre hair.
But what do the terms actually mean? What is the difference when it comes to balayage vs ombre hair? How do you best maintain each style and which one is going to look the best on you?
To get the answers you want, need and deserve, we spoke to Sydney hairdressers Sora Bae (@sora.b_hair) and Dane Wakefield from Edwards & Co. Alexandria (@dane_edwardsandco) for a professional breakdown of the two colouring techniques, and which one you should ask for next time you're in the salon chair.
5 ways to lift your hair game that you can do at home. No trip to the hairdressers necessary. 
What is 'balayaged hair'?
To put it simply, Master Hair Colourist and Stylist Dane, describes balayage as a technique where you're "hand-painting colour onto sections of hair, while leaving some pieces natural".
"You still get that graduation where it's darker at the root and lighter on the ends but there's more variation and dimension through the ends," he says.
"It's a little bit softer compared to a highlight where you're placing the colour in a specific section and painting all the way to the roots, which creates a bigger impact of colour in a specific spot."
 

View this post on Instagram