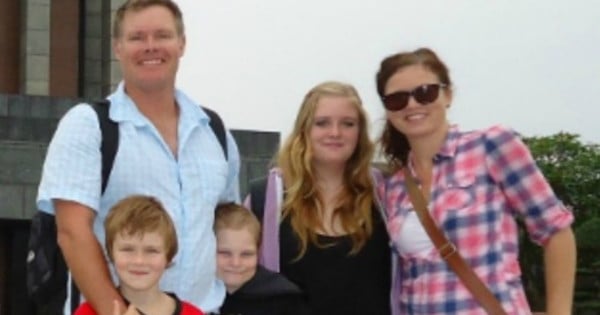 When I first fell pregnant I was at university part-time, studying accounting. I know, I know, boring right? Not for me. Actually not only was it was my dream to finish my degree, I was also determined to be the first in my family to gain a tertiary education. Not just that, I actually just really loved studying.
So when I fell pregnant at 22, I'll admit that for a second or two, I thought my dream was over. I mean, how could I possibly have a child, still work part-time and finish my studies? I was well aware, even then, that "having it all", was really nothing more than an elusive concept. Or was it?
I'm here to tell you, right now and without pretence, that you can do it. But I'll also tell you, straight up – it isn't easy. But I guess nothing this important should be.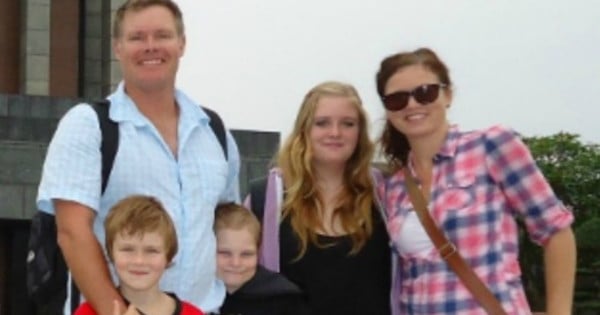 Bern and her family. Image: Supplied.
Let's be honest, anyone who has a child, whether it be one, two, three or ten, knows that the reality doesn't always marry up to expectation. Some children are easy, are down and asleep for the night by 8pm leaving you to do with your night as you choose. For some mothers this might mean that they get to do some reading. For others, it might be watching the latest episode of The Bachelor. For me, that was when I slotted into my very full and overstuffed calendar, studying to finish my degree.
I started studying my accounting degree online. Now for one, studying online meant I had to have a certain amount of discipline. This, I had in spades. What I couldn't quite control however, were my child's day-to-day behaviours. Because even though my gorgeous bundle of joy had been fed, changed, was warm and should by all accounts, be satisfied, she still did not wish to sleep or settle or give me a moment's peace. That, I hadn't factored in.