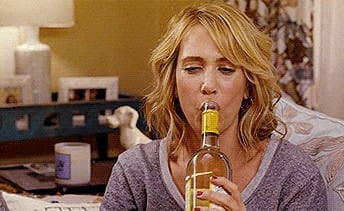 A bridezilla scarred me for life.
When you think about weddings you think love, happiness, a time to gush over flower arrangements, sequins, sparkly shoes, laced dresses and table decorations.
When you're asked to be someone's bridesmaid you think about all the responsibility that you can't wait to take on, you can't wait to help one of your best friend's plan the greatest day they've ever had.
What you don't think about is stress, or walking on egg shells because at any moment you may slip and crack one right open along with the bride. And when the bride cracks, you're going to need cover.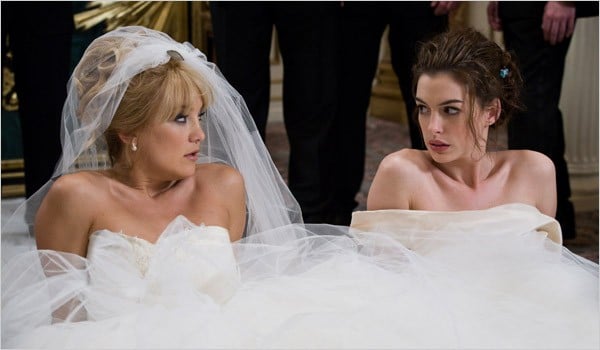 I never thought about this. Those bridezilla horror stories would never happen to me. So when I recently became a bridesmaid (for a bridezilla) I was NOT prepared for the six months that followed.
I know it wasn't my day and it wasn't about me, trust me I know. The bride made that very clear. But I am going to say that it was, in fact, one of the worst six months of my life - there I said it.
Now, you can judge me if you like but please hear me out.
I'll start at the night before the wedding. We were up at midnight making 'thank you' jam jars. Five women making jam jars who had never made a condiment in their lives. And it could've been one of those 'this is hilarious' situations. One of those 'oh well I'm sure no one will eat the jam anyway' type scenarios. But it wasn't.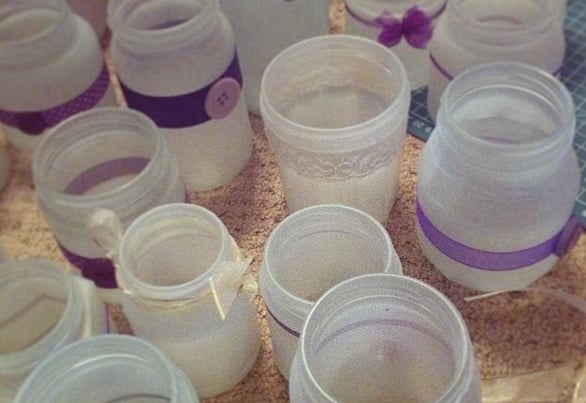 It wasn't because the bride was a down right crazy control freak (something I'd never seen in her before). The jam had to be the right colour of red, and the bows had to all sit in the exact same spot on the jar - do you know how hard it is to make 130 bows look exactly the same??
It was that moment - at midnight trying to make freaking perfectly identical jam jars - that broke me.
I didn't say anything, the bride didn't know I was broken, the other bridesmaids knew - they were broken too. But we kept plugging away at the gooey condiment with our sticky hands, tying silk bows - all for the love of our friend.
The entire six months leading up to the wedding had been the same. Initially, we were told that all the bridesmaids could choose their own dresses, they just had to be purple. But none were right, so we ended up getting the same purple dress that suited none of us. Then we were allowed to choose our own shoes, until the bride found the perfect pair (that cost $140), which we all had to fork out for and purchase. Then everything we organised for the hens night had to go through the bride to get her tick of approval.
After the hens night we were ready to wrap things up. But we took deep bridesmaid breaths and kept on trucking.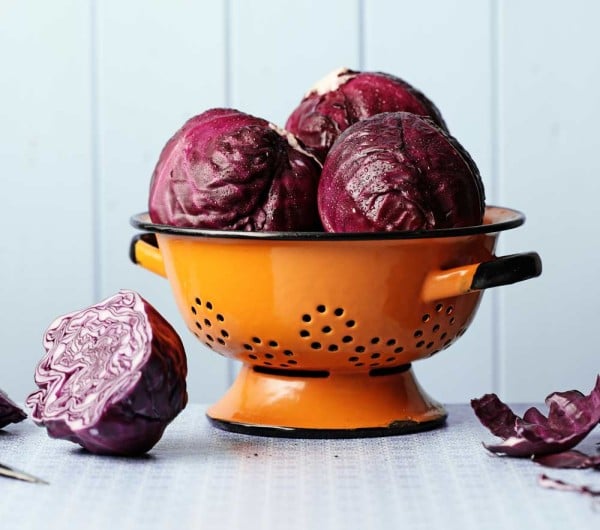 Ultimately the bride was so disorganised and so fussy, and so tight on money that she got everyone she knew (most who weren't invited to the wedding) to do everything for her. She ordered bouquets and a caterer, but otherwise everything had to be done by acquaintances or the bridal party. And everything was scrutinised with a fine-toothed comb by the bride.
My life revolved around her wedding. I couldn't do things after work or on most weekends because I was trying to organise things that were not part of my bridesmaid job description.
There was so much back-and-forth about what the bride did and didn't want, and then wanted again, that nothing was done until the Monday before. Needless to say most of us took the week off work just to help get everything ready. I had the bridal party over to my place for most of the week and we had a good workshop going. Ribbons, jam jars, jam, name placards, tins, banners, you name it we made it.
And still we were finishing off the jam at midnight the night before the big day.
Then it was up at 6 am for hair at 7:30 am. I had 3 coffees before 9 that day. The wedding dress was very nearly a disaster - eventually we pushed the bride away from all mirrors and found her dad who took her to the ceremony. To be honest the day went off perfectly, without a hitch.
The bridal party were in dire need of a lot of champagne and wine. And once all the festivities were over that was it - I swore I would never be a bridesmaid again.
Ever.
Do you have any horror bridesmaid stories like this one?
Want more? Try:
"The official guide to being a good bridesmaid."
"Would your bridesmaids have done this?"
Follow iVillage on Facebook

When you become a parent, you don't leave your brain in the delivery suite. That's why mothers with kids of all ages come to themotherish.com; because they're still interested in news about entertainment, health, current affairs and food along with an inspiring and useful stream of parenting advice and support.

Most importantly, they come because they want to hear personal stories of parenting directly from other mothers, without fear of judgement.
[iv-signup-form]