If you haven't checked out Oprah Winfrey's YouTube channel lately, you might have missed that she's uploading some vintage Oprah.
We're talking the hair, the clothes, and the weirdly wonderful stories she often brought to light.
In one of her latest uploads, Oprah tells the story of a dog that came back from the grave.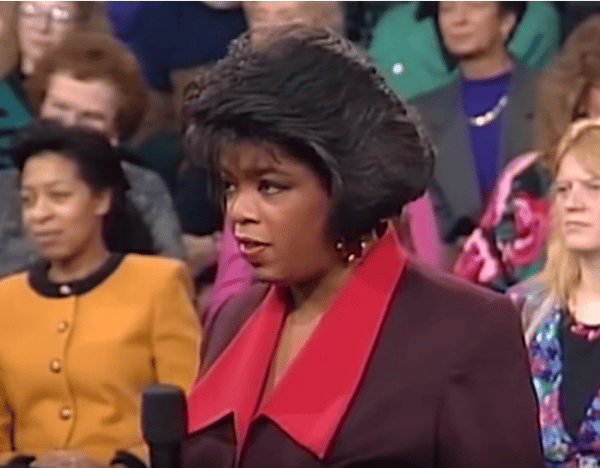 I promised you vintage Oprah, people.
No, literally. According to owners, Glenn and Violet, after their family dog, Mugsy, was hit by a car and died, they buried him.
"Mugsy got hit by a car. He was way down the driveway and I heard him yelping," Glenn told the audience.
"I ran down the road and he was all covered in blood, looked real bad. He died."
"I had a three- and a four-year-old child at home and they were attached to the dog. I didn't want them to see him like that, so I took him to the corner of the yard and I buried him. It was within 10 minutes."