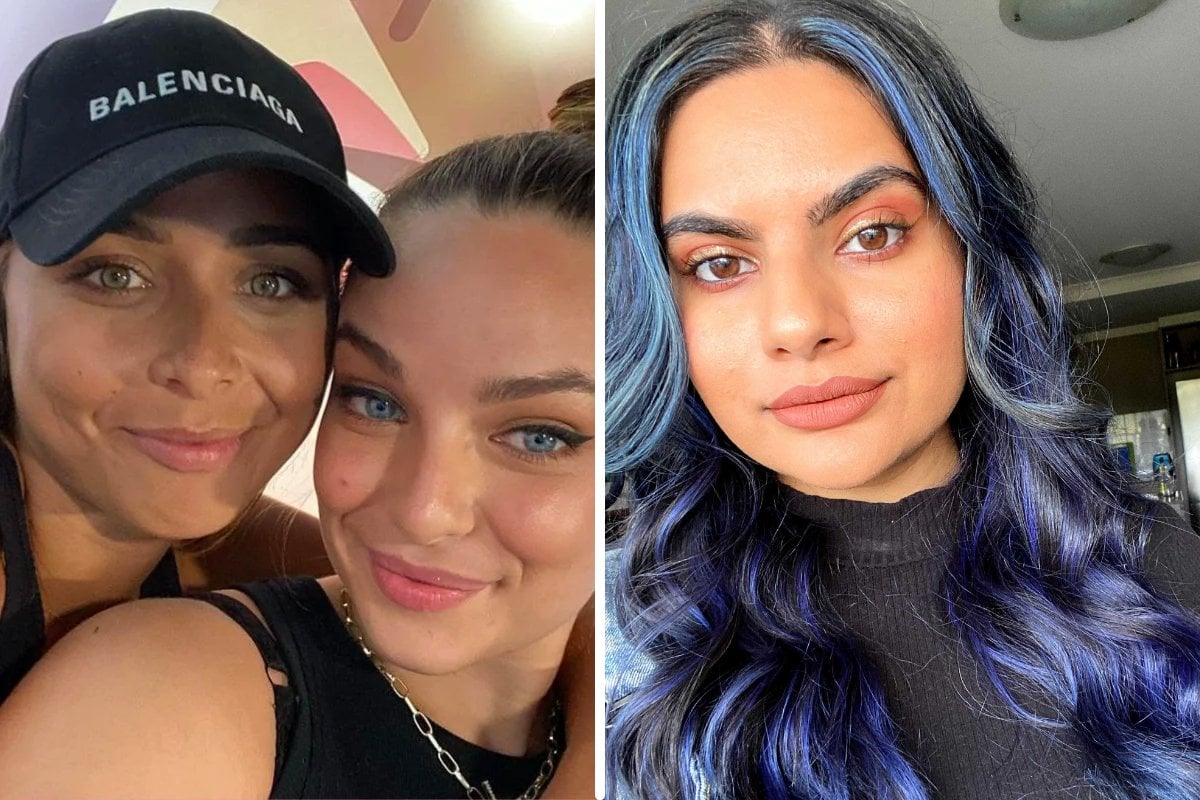 Last week, Brooke Blurton made a statement on Instagram in the wake of her season of The Bachelorette.
She thanked everyone who sent congratulatory messages to her and her winner, Darvid Garayeli, and spoke about how she was still mourning the death of her sister, and that she felt she "personally and mentally" had been "disrupted by all the crap that came with finale week".  
"Everyone who watched the show, or was on the show cast and/or working as crew, will know that I put my heart and soul into it and it meant a lot for me to open myself up so vulnerably like that. Not only that, but for what it meant for LGBTQIA+ and First Nations Community to have that display of representation," she continued. 
Brooke then moved on to the "hardest point". 
She wrote: "For that to be tainted ONCE again by 
1. To what I thought was a close friend
2. Another white woman displaying what white privilege looks like
3. A very clear display of narcissism 
Hurts me. Literally pains me."
She said that "this person's actions show and take away from NOT only me, but what it meant for a Queer woman of colour."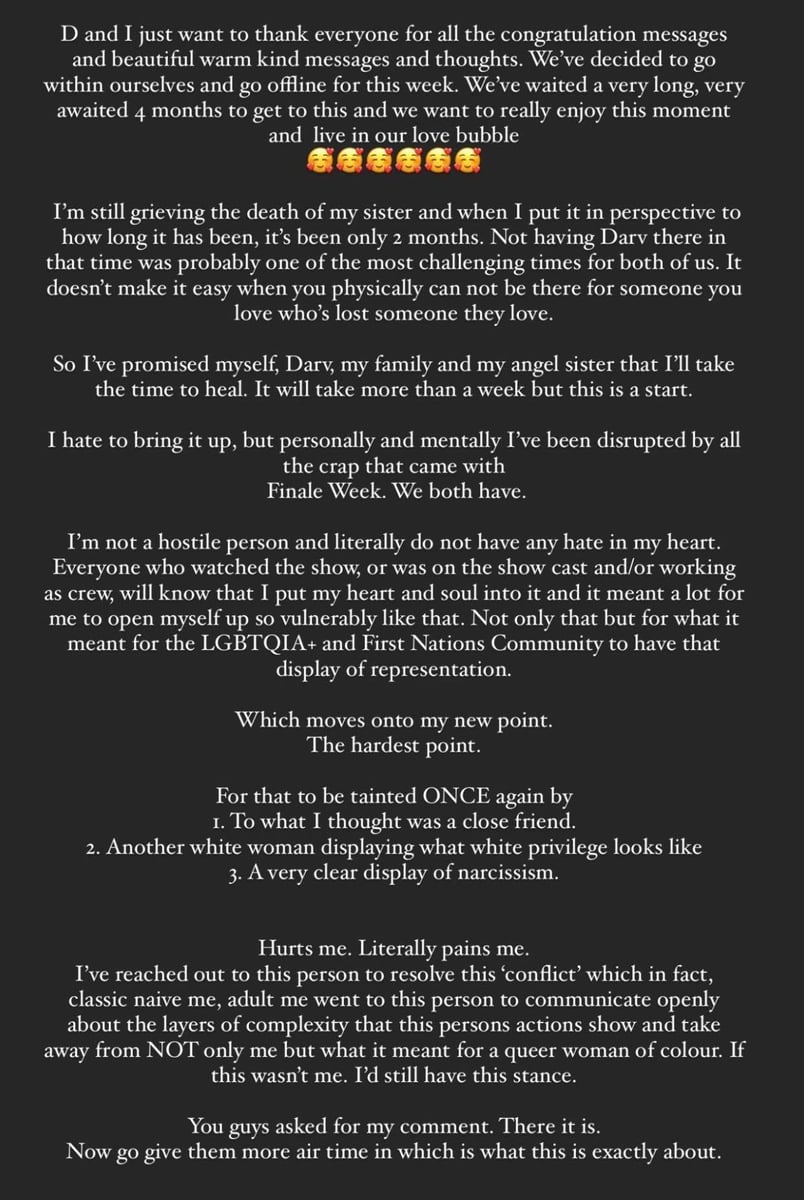 Brooke's Instagram post. Image: Instagram/ @brooke.blurton  
Although Brooke didn't name anyone in her statement, it was widely believed she was addressing the actions of former Bachelor contestant and friend, Abbie Chatfield, who announced her relationship with Konrad Bien-Stephens (who was a contestant in Brooke's season) a few days before the season wrapped up.