ICYMI, Georgia Love just did this on national television:
NO. We CANNOT. We don't know if we have...the words.
Sorry, let's start from the beginning.
*****
Oh wait.
We have no f*cking idea what's going on, because apparently during home town visits EVERYBODY FORGETS ABOUT OSHER.
And they don't even acknowledge it. He's just absent. He probably showed up at the mansion to deliver a card and no one answered the door. Omg don't it's too sad.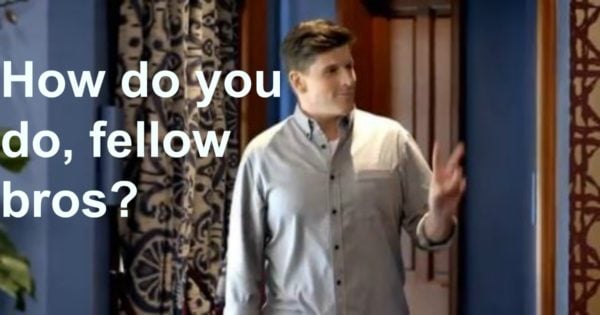 Georgia tells us she's meeting Matty J's family first, but how was this even decided? How did she get there? Will Osher be there to chaperone?
By some stroke of luck, she runs into Matty J with some horses.
Georgia's nervous to meet Matty J's family, but we're all thinking, 'Georgia, what's the worst that can happen? Just be yourself!'
That's until she gets stuck in a f*cking plant.