He may have failed to win the love of Sam Frost but this reality television star didn't leave the show without gaining the support of thousands.
Bachelorette star and business man Kayne Buik has shared how he overhauled his lifestyle to transform his body. The 26-year-old told Mamamia the key to his transformation lay within making small changes.
"It's about being active – just going for a walk. I don't go to the gym, I hate gyms. I hate being in a small room, lifting weights, doesn't do it for me."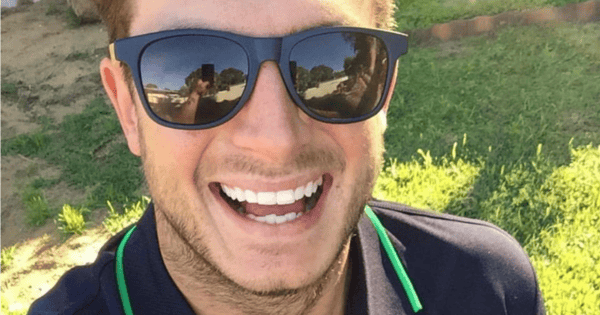 Kanye Buik. Source: Facebook.
Buik stressed the healing power of eating wholefoods and vegetables. "If your body gets what it needs, it'll heal itself from the inside," he said.
The WA resident said the health kick was inspired by the end of his relationship. "You get comfortable in relationships and it just opens your eyes once you're out," he added.
Buik says he is happier than ever with a lifestyle that he nurtures with yoga, nutrient-packed smoothies and greater mindfulness. "Currently, I'm feeling absolutely amazing," he shared.
Buik shared the news of his transformation with fans in a comparison picture he posted to Instagram on Tuesday.
"Self gratitude today! From what I was to what I am now and couldn't be more happy with myself. I still love a beer, I still love a burger but a few small changes goes a long way," the caption read.
The post has attracted the encouragement of fans who have filled the comment section with words of support.
"Looking sharp, nothing better than having old images to remind yourself of how far you have come!" a user said while another added, "You look amazing Kayne! Should be so proud."