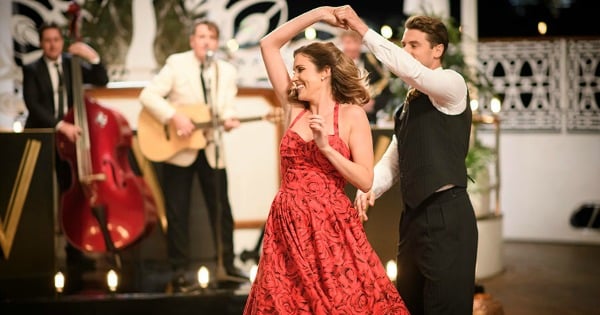 So no-one likes the incredibly likeable Georgia Love.
It's true. The figures are in and viewers are tuning off. Social media is sniping.
Apparently, this year's Bachelorette is "too polished".
She's "robotic and rehearsed." She has an "annoying newsreader voice".
She is either betraying the sisterhood because she gave up her job to "find love", or she's using the show as a cynical career move.
Listen to Jessie Stephens and Laura Brodnik on The Binge podcast discuss why we're not watching Georgia Love: 
The criticism, really, is remarkable. This year's Bachelor, the lovely but monosyllabic Richie was basically portrayed as a Ken Doll with voice activation and he wooed a bigger audience than this smart, funny journalist.
Look, no-one's crying real tears for a reality TV heroine who seems to have it all. We all know there are larger problems in the world. But there's something unsettling about Australia's refusal to embrace the Love.
See which guys are still in the competition for Georgia's heart. Post continues below. 
Meet the men of The Bachelorette 2016