Bachelorette Georgia Love started a war last night.
The cause wasn't anything substantial like a view she expressed or her treatment of a contestant but just what she was wearing. #feminism.
Fans either hated her rose ceremony gown so passionately they attacked the stylists or loved it so fiercely they wanted to own it.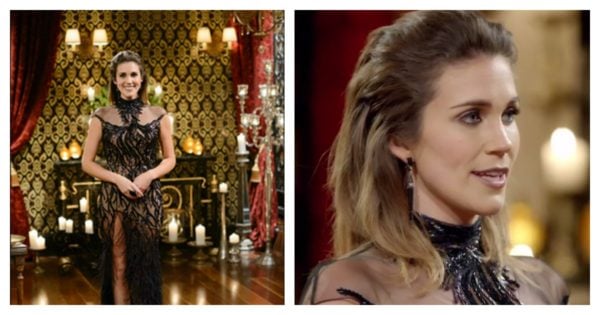 The debate circulated through the Bachelorette Australia Twitter feed as fans gave their two mortgage repayments cents on what she wore.
"Crikey whoever styled her needs to be sacked. Terrible hair, make up, dress," one fan tweeted.
"That lipstick colour is foul. That dress is fugly. Stylists please try harder," said another.
Those in the "loved it" camp flooded the Bachelorette Australia hashtag with a much sweeter sentiment.
"OMG lovvvving (sic) Georgia's black dress!! I need it in my life stat!" One fan said.