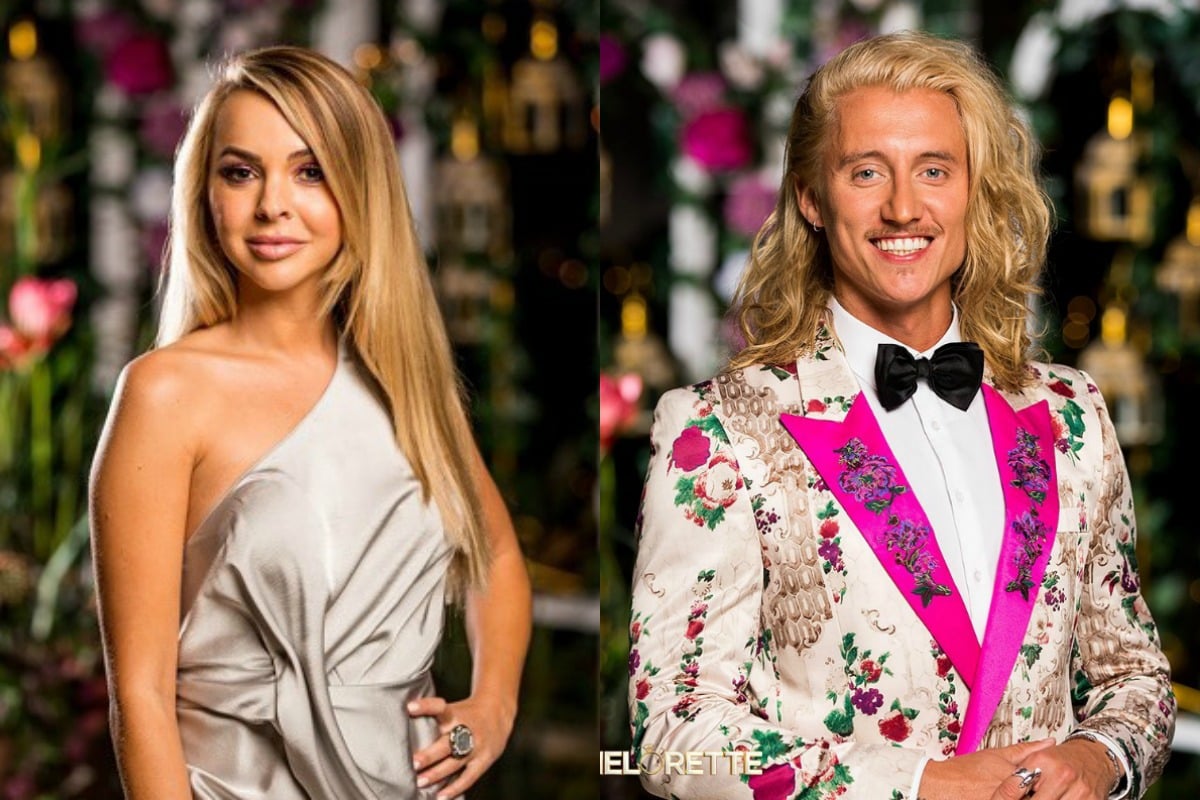 1. Oh. It looks like Bachelorette fan fave Ciarran Stott will leave the mansion this week after a death in his family.
It's no secret we love Ciarran, the whole damn nation loves Ciarran. Even Angie's best friend and former Gogglebox co-star Yvie Jones loves Ciarran.
But alas, it looks like his time in The Bachelorette mansion could tragically be coming to an end this week.
Sources supposedly told New Idea that Ciarran decided to leave the mansion after he was told about his nan's passing.
According to the publication, Ciarran's dad wasn't able to contact him at the time of his nan's passing because he had lost Channel Ten's contact details. Unfortunately, this meant Ciarran had missed his nan's funeral.
An 'inside source' told New Idea that Ciarran didn't want to leave but after a week, "he was over the whole thing."
While nothing has been officially confirmed, we must admit we've had our suspicion that Ciarran would sadly be leaving the mansion.
Particularly, after Ciarran was spotted out with his ex-girlfriend and former Bachelor contestant, Renee Barrett.
Then the Daily Mail published paparazzi photos of Angie Kent's final four bachelors last week. And Ciarran wasn't among them.
Hopefully, we'll get more answers when The Bachelorette resumes next Wednesday at 7.30pm on Channel Ten.
The Spill is Mamamia's daily entertainment podcast that catches you up on everything in entertainment and pop culture. It's snackable and perfect for your commute home. Post continues after podcast.
2. Turns out Love Island's Cassie auditioned for The X Factor UK and let's just say she didn't wow the judges.
In an act of reality TV serendipity, we have video proof of Love Island Australia contestant, Cassie Lansdell, auditioning for The X Factor UK, and it's everything we've wanted and more.
Six years ago, a 20-year-old Cassie and her friend Katrina auditioned for The X Factor dressed in matching blazers, button-ups, skull-print scarves, and bow ties. Explaining their duo name to the camera, they called themselves 'Duplex,' because they were literally a "duplicate of each other," and frequently spoke in unison at the same time.