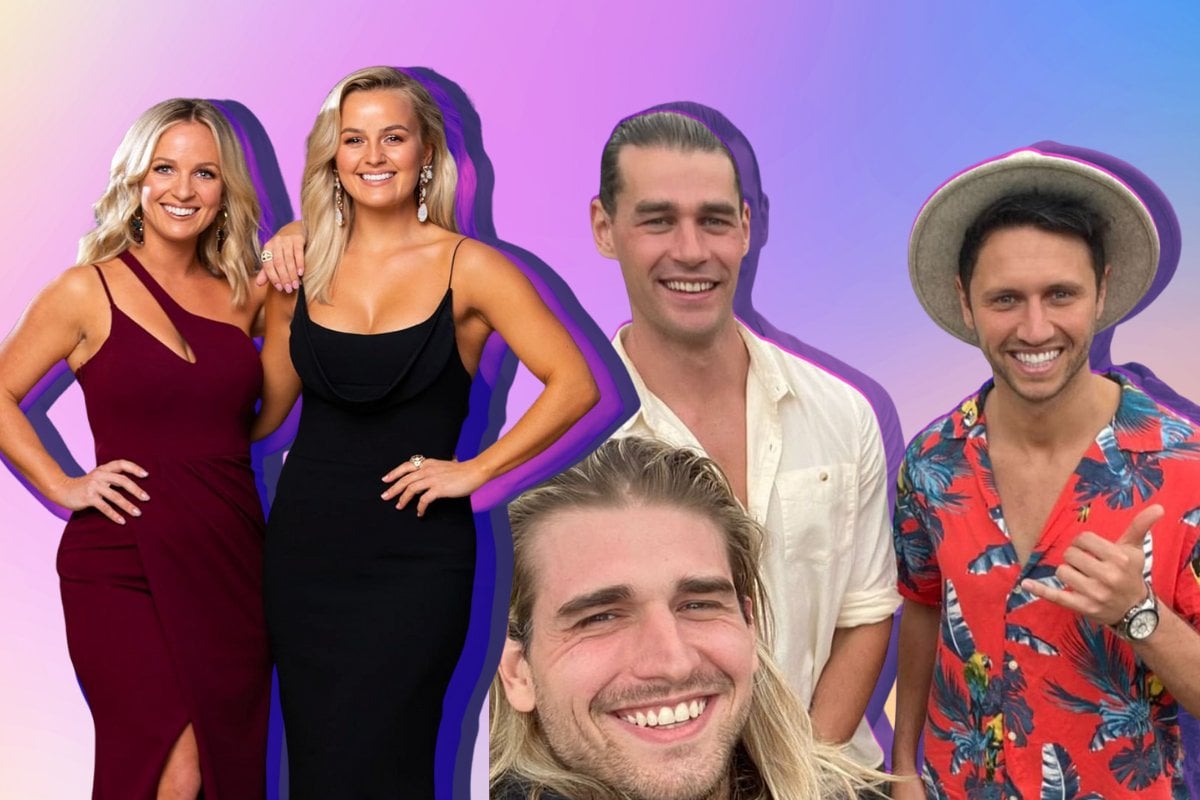 To catch up on all The Bachelorette Australia 2020 recaps and gossip, check out Mamamia's recaps and visit our Bachelorette hub page.
Warning: This post contains up-to-date potential spoilers for The Bachelorette. If you're not a fan of spoilers, please kindly click away.  
The Bachelorette's new season is underway, and we're swimming in tea. 
Yes. It's 2020, and juicy goss doesn't wait for no Osher.
Watch: The Bachelorette Australia 2020 trailer. Post continues below video.
Sisters Elly and Becky Miles will find love - hopefully, maybe? - before our eyes, but we've got a roundup of rumours and potential scandals nice and early. Let's get stuck in:
Nooooooo. Aggi apparently had a secret girlfriend.
Well, this stings.
We were sad when sweet long-haired Aggi was sent home by Becky last week, but according to the host of the So Dramatic! podcast, Megan Pustetto, he has been hiding a secret girlfriend this whole time.
Allegedly, her name is Olivia, and they were together during filming and are still dating now.
When Mamamia spoke to Aggi after his elimination, he said another rumour shared by the podcast (that the men weren't that into Elly and Becky) was not true and that he suspected Pustetto had a dud source. 
So... we don't quite know what to believe.
CAN NO ONE BE TRUSTED?
Adam is living his best single life.
Australia's favourite geologist (which has nothing to do with him being the... only geologist we know of), Adam Todd, has quickly become a fan favourite this season because of his wholesome vibes and passion for rocks.
But... bad news if you were rooting for him and Elly to make it in the end because Adam has been spotting look very single in Perth.