There are a few things that are inevitable on every season of The Bachelorette and it is time we acknowledged them.
1) Osher WILL try to become one of tha boiz, but not be fully accepted because he keeps secrets (you know who is on that date card, you wrote it pls).
2) When the date card is read out it will be met with a collective AYYYYYEEE and/or WHEEEEY from the men which quickly becomes both repetitive and tiresome.
Tonight, we begin with Osher entering the mansion yelling "MORNING GENTLEMAN" in a pitch that doesn't quite… work. It is evident he practised his greeting numerous times in the lead up in order to impress his fellow dude bros.
The date card contains a clue about 'old fashioned values' and Jarrod pipes up that it's probably about him because he stomps on grapes in a barrel and people don't do that so much anymore and… no.
No, Jarrod.
This date is not for you. You already had your turn and you imposed a pot plant on Sophie against her will and she needs her space now.
The single date is for Apollo, mostly because of this: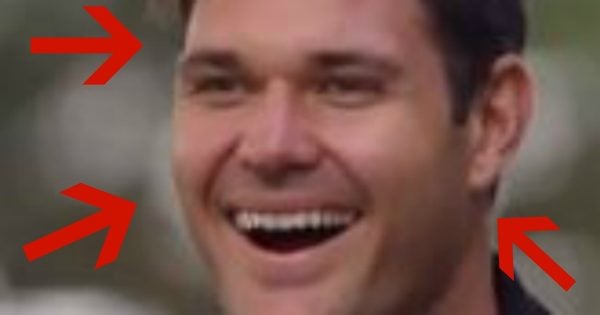 On the way there, Sophie says it's Apollo's 'magic tricks' that attracted her to him which is definitely a lie but okay.
They arrive at a castle, and immediately Sophie demands Apollo wear a suit because they're obviously doing a 1950s style photo shoot for absolutely no reason.
Somehow the photo shoot is dictated by questions she asks him about his life, and it is sort of like charades, but mostly Sophie's concept for this date is literally just Apollo at a castle and precisely all of us are fine with that.