WARNING: Big, huge, massive, unverified gossip ahead.
We feel a little sorry for the producers of The Bachelor and The Bachelorette. They try and they try to keep spoilers from leaking and yet somehow, they always seem to.
Speculation has mounted to the point where we can no longer ignore that intruders are likely going to enter the Bachelorette mansion this year – and one of them is tipped to steal Sophie Monk's heart.
His name is Stuart Laundy and he's a millionaire pub owner, whose father Arthur Laundy owns more than 30 hotels across NSW. He's also a 44-year-old father of four who divorced his ex-wife in 2013.
Rumours were sparked when he was photographed while filming what looked a hell of a lot like a group date in July, though his inclusion in the mansion has not been confirmed by anyone at Channel Ten or the show's production company.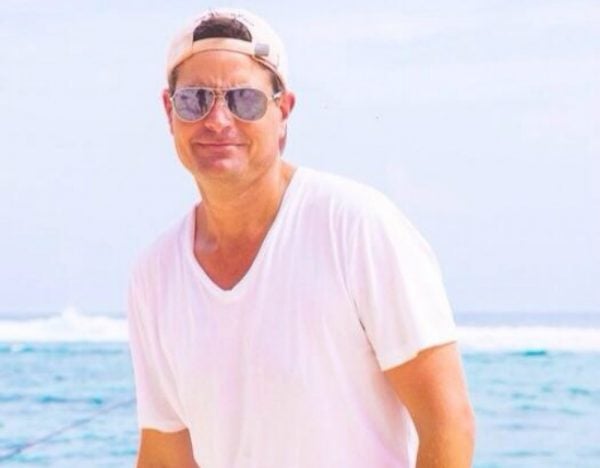 Since the season premiere, several news sites have been running stories about the alleged front-runner, who has been previously linked to Lauren Csortan, Sophie Falkiner and Stephanie Rice.
So why is everyone so convinced Stu will be a such a shoe-in to take out the competition and walk off into the sunset with Sophie?
Well, it all comes from a "source" who told The Sydney Morning Herald Sophie chose Stu as "the one".  So you know, rock solid.
The newspaper has since published a story, quoting a friend of the Laundy's who uses words like "if" when talking about the pair's alleged romance.
"...If they do get together they will be really good," they said.
"They're both really good, funny people. [The Laundys] are quite devout Catholics but pretty down to earth people. They made their money from some pretty rough pubs so nothing would shock them and she does like a drink."
Listen: If you missed last week's episodes, catch up with Bach Chat. (Post continues after audio.)

While we remain unconvinced, it certainly would make sense that an intruder comes in to sweep Sophie off her feet - whether that man is Stu or not. So far, it's been slim pickings in the Bachelorette mansion, and we would certainly hope there's some more talent out there for Sophie to choose from.
We'll just have to wait and see.
The award-winning podcast Mamamia Out Loud is doing their first live show. There will be laughs, disagreements and you can meet the hosts afterwards! We're also donating $5 of every ticket price to Share The Dignity so grab your friends and come along to share the love and laughs, get your tickets here.