It's everyone's worst nightmare when attending an event. You spend ages getting ready and choosing your outfit…only to rock up and see someone else wearing the exact same dress.
Now imagine having that happen on NATIONAL TELEVISION.
Listen: We dissect last night's episode on BACH CHAT. Post continues after audio.

That looked to be a reality for two contestants on The Bachelor last night, as Leah and Jennifer stepped out of the limo to greet Matty J wearing strapless, mesh, full-length peplum gowns, one in black and one in white.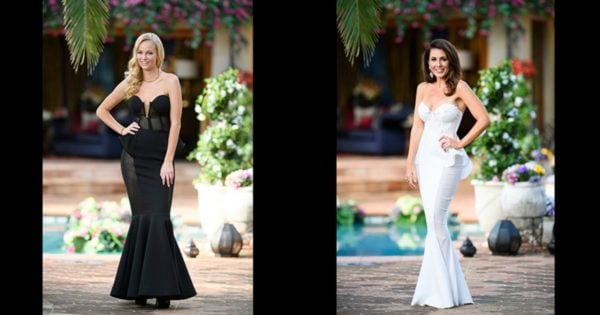 Viewers were quick to question whether they were wearing the same dress.
I would literally kill myself if I showed up on #bachelorAU and another girl had the same dress as me!!!!

— Katie (@KTsimcik) July 26, 2017
@TheBachelorAU has anyone noticed Jennifer and Lara are both wearing pretty much the same dress? ????#BachelorAU #drama

— Caroline Tran (@cazzatran) July 26, 2017
Everyone just called "slut" on the girl in the see-thru black dress. THERE IS A GIRL WEARING THE EXACT SAME DRESS IN WHITE HELLO #Bachelorau

— Petra Starke (@petstarr) July 26, 2017
Given the severity and national importance of this allegation, we immediately conducted a thorough investigation to find out the truth.
And although they looked very, very similar, it turns out they are not the exact same dress.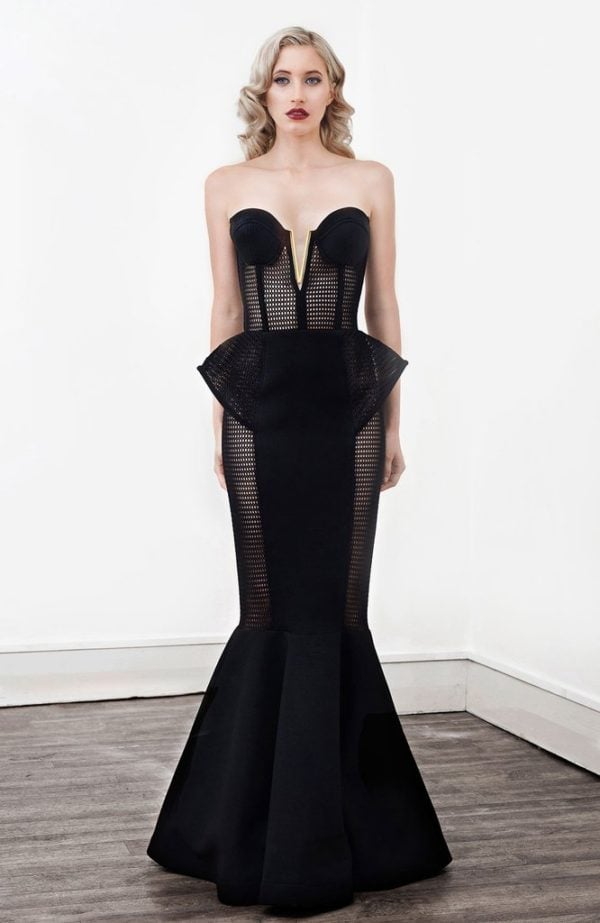 The giveaway? The neckline detailing.
Both gowns come from Lexi Clothing, with Leah in the 'SARDONYX' gown and Jennifer in 'Vanessa'.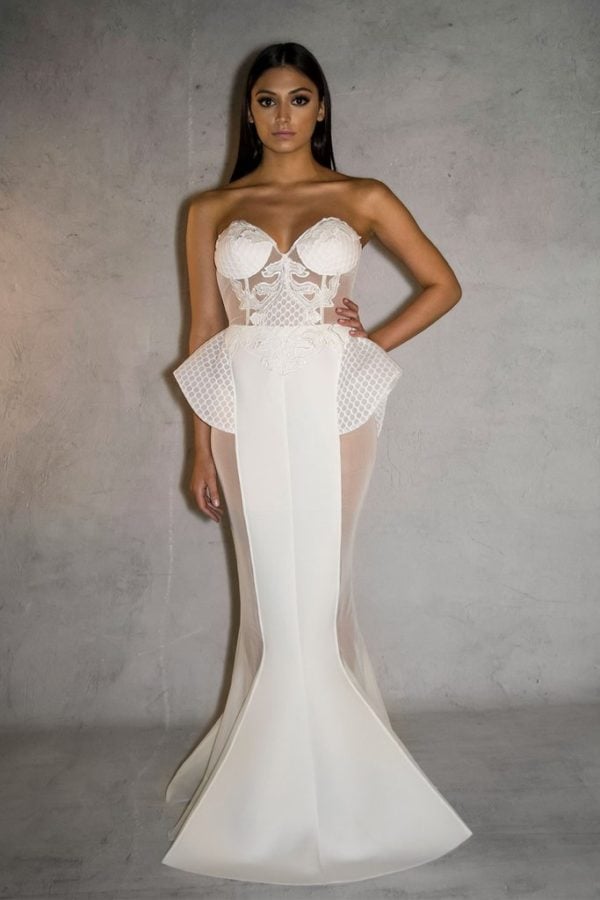 While not everyone was impressed with the dresses - Leah's was dubbed very risque and Jennifer's "putrid" after the bottom got dirty in the mud - there's no denying they made a statement. And if you did like what you saw, we've got good news; both are currently on sale.
The black number will set you back $343 (from $490) while the white version is reduced from $690 to $475.
The dresses may not have been doubles, but that wasn't the case with the shoes.
Approximately 77 per cent* of the women were wearing single strap gold shoes, with multiple appearing to wear the same pair from Novo Shoes and a few with almost identical designs from Tony Bianco or Wanted Shoes.
As they say, when you find a good thing...
Given the show was filmed months ago, a lot of the outfits are no longer available but a few are still in stock.
The Bachelor contestants 2017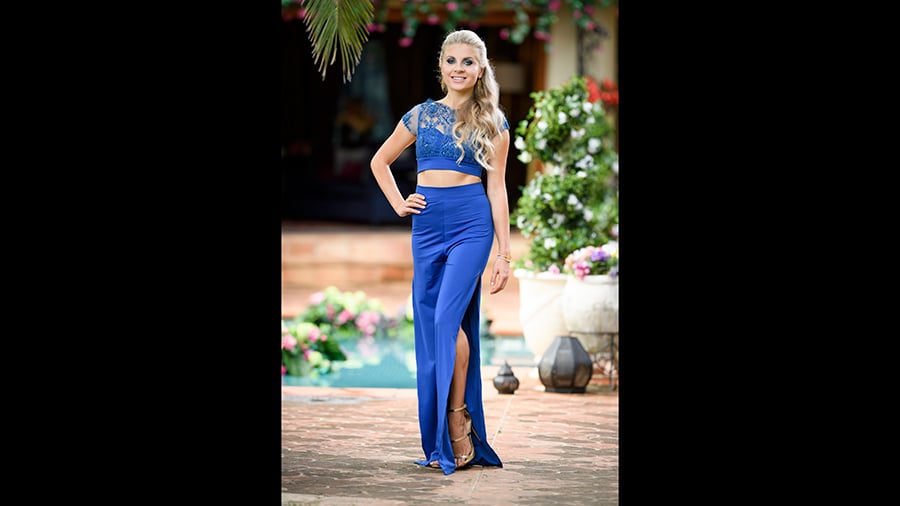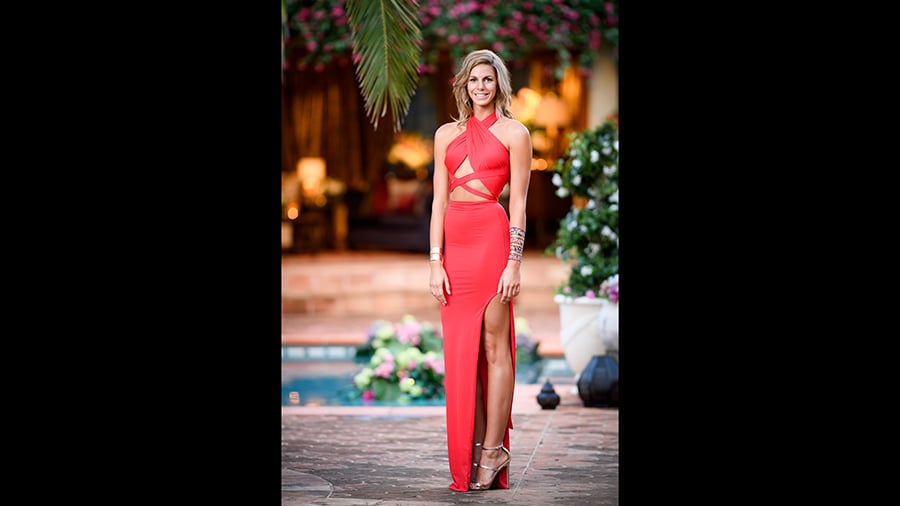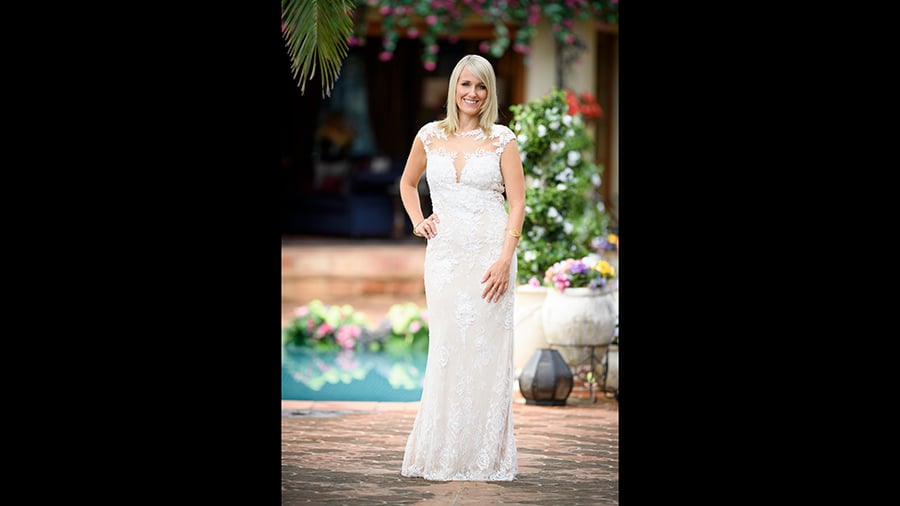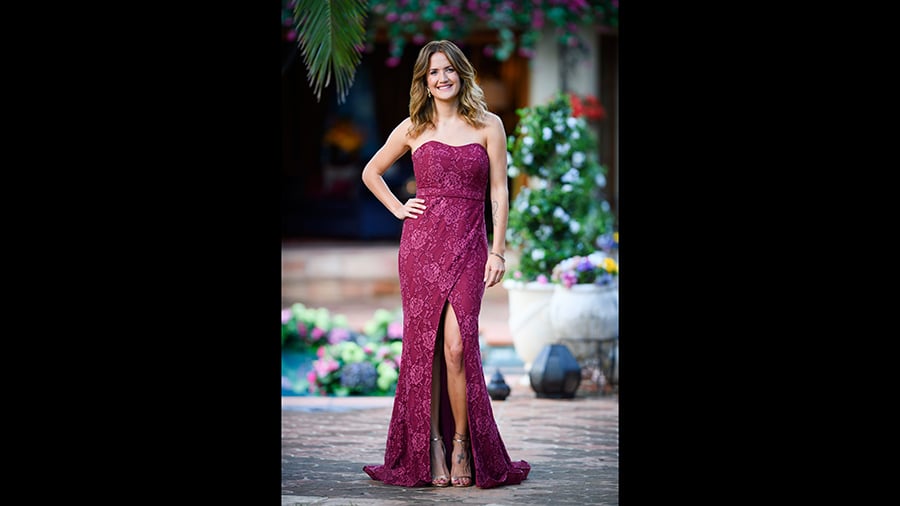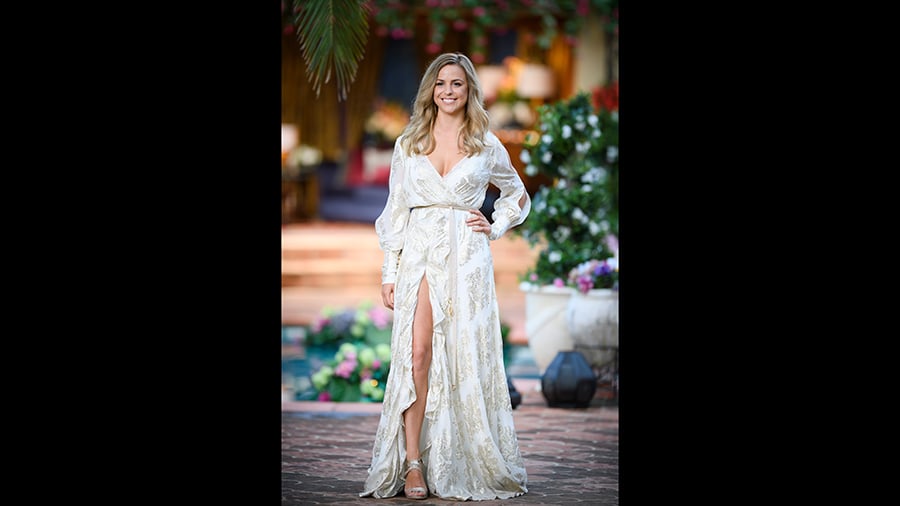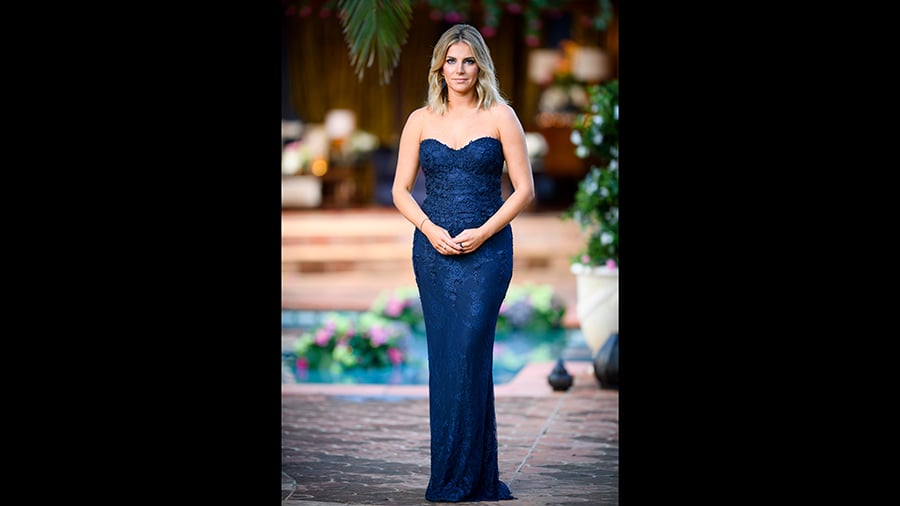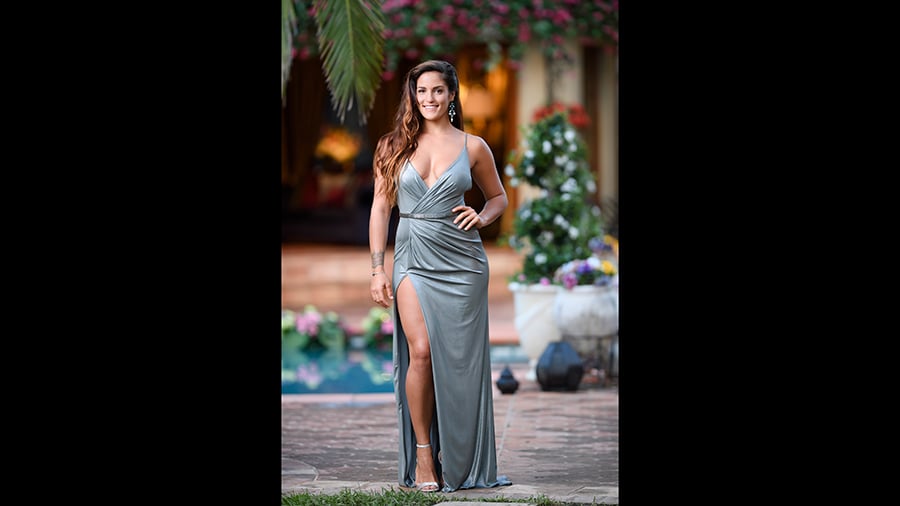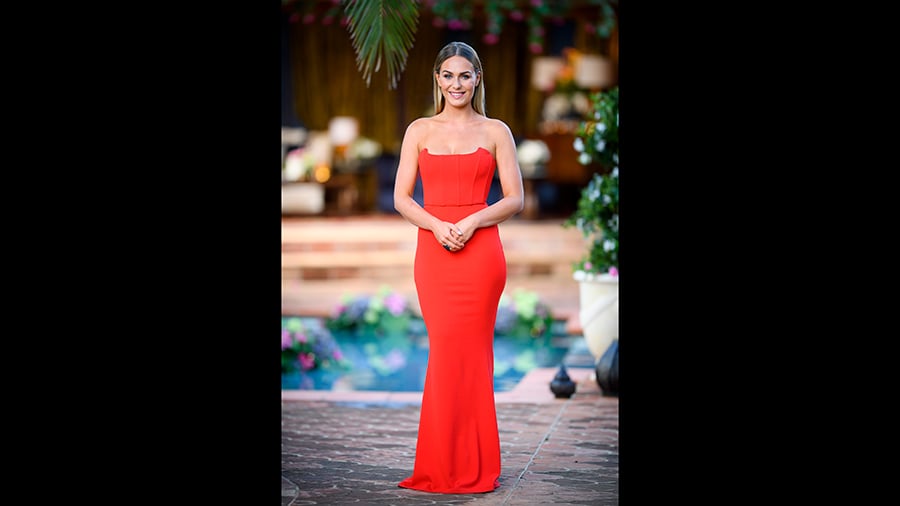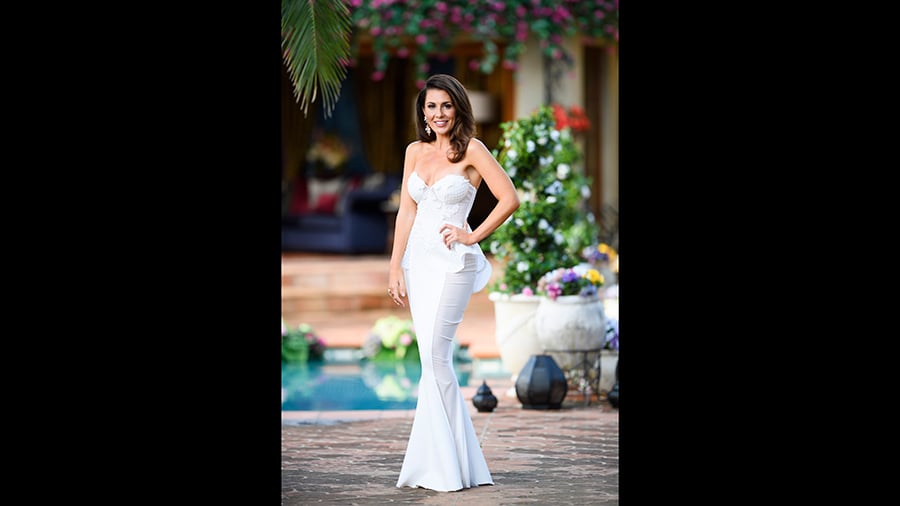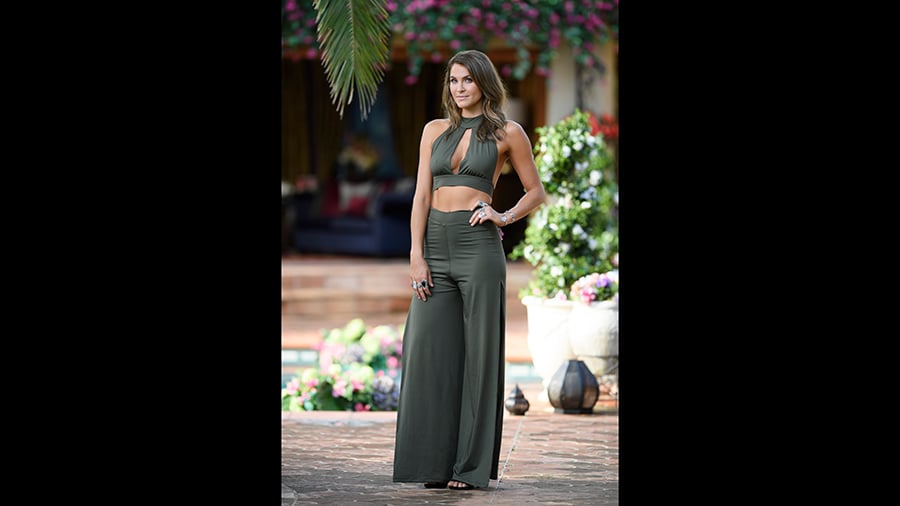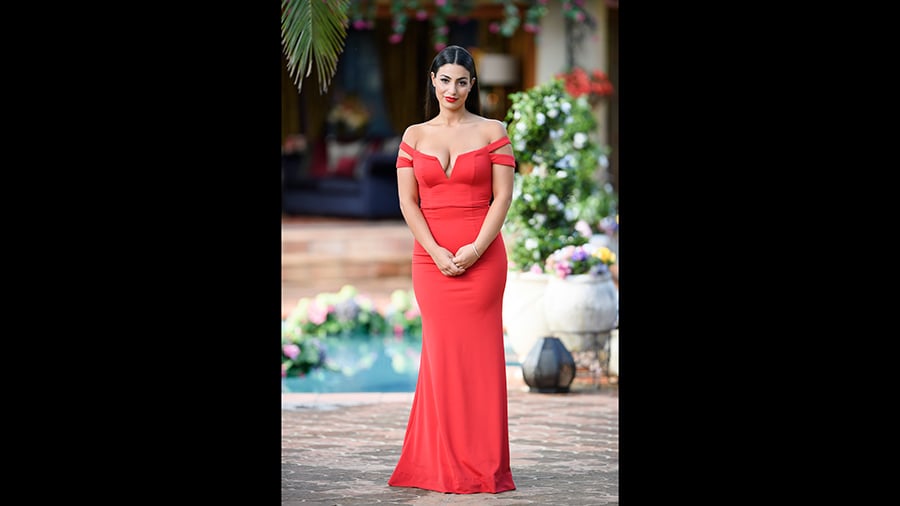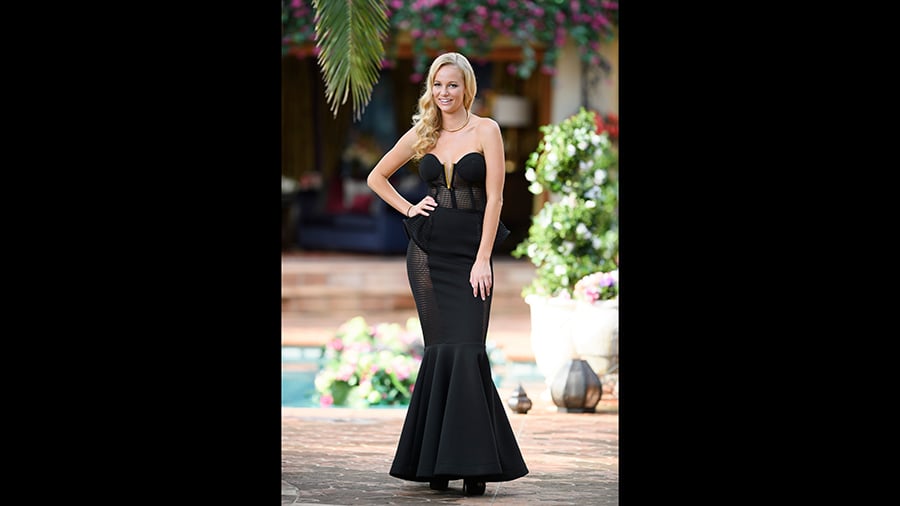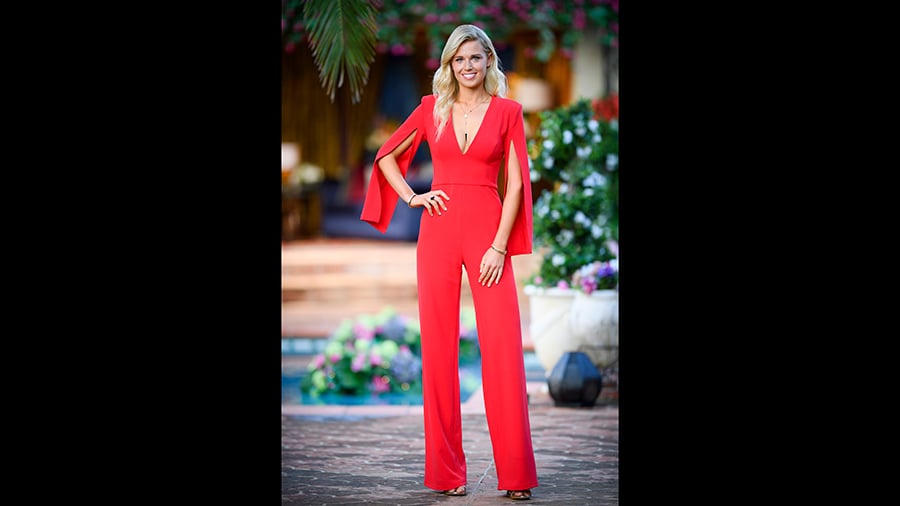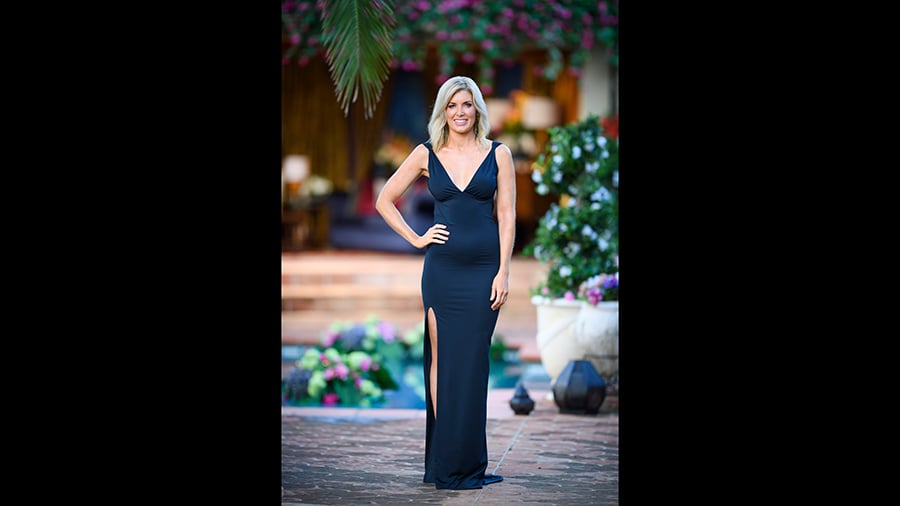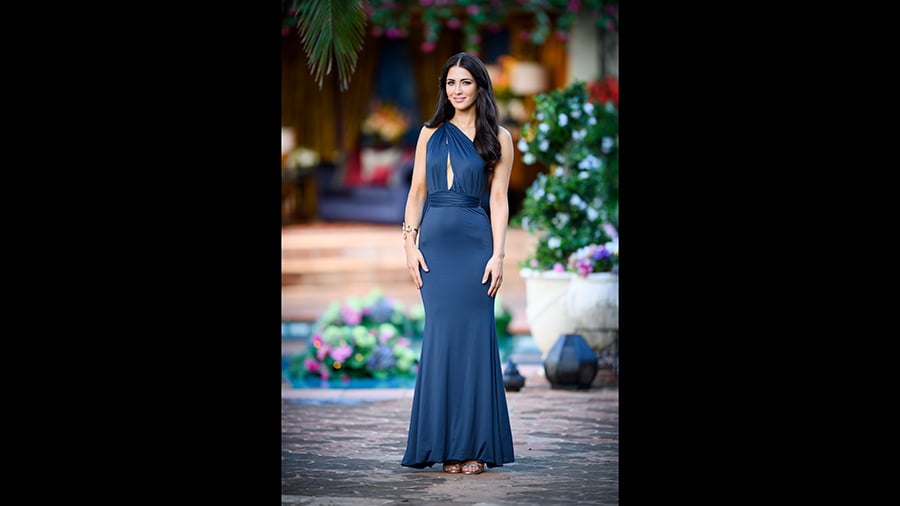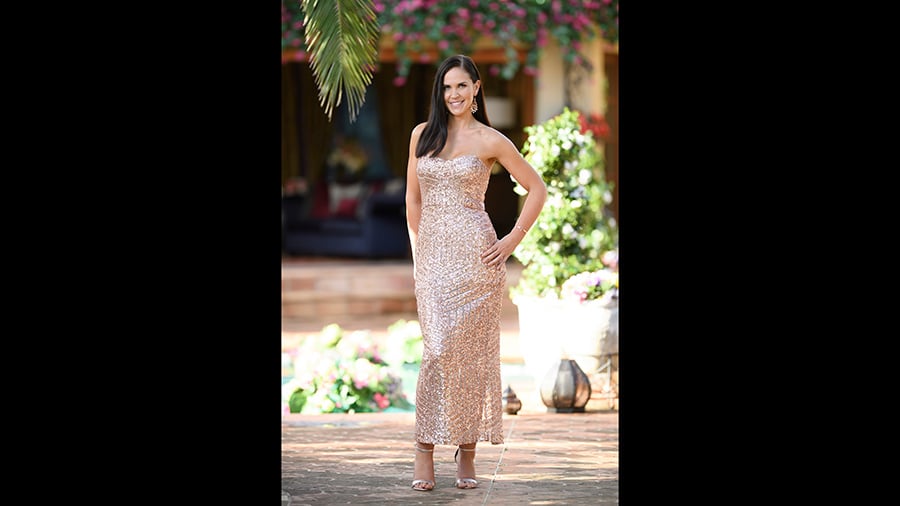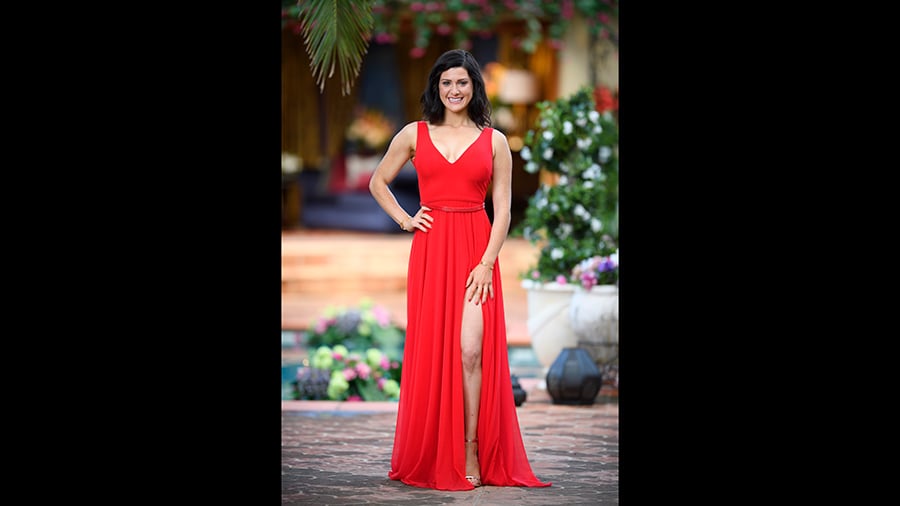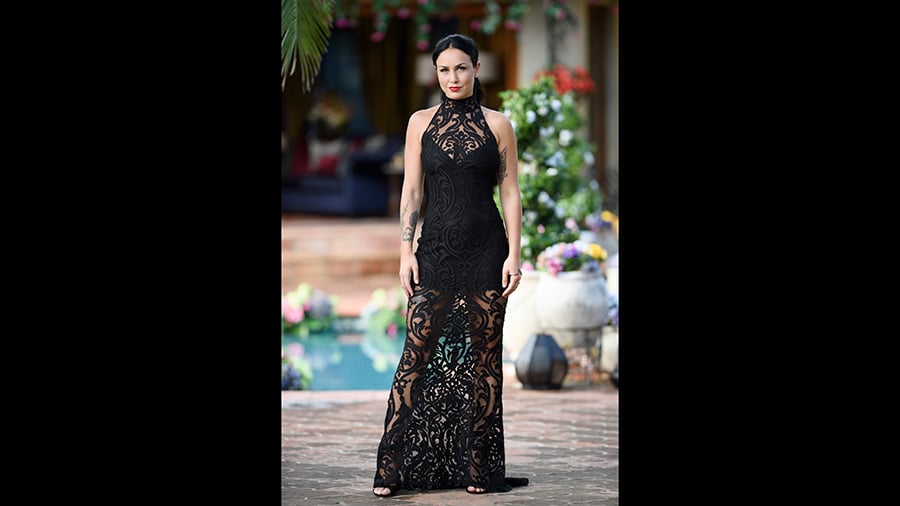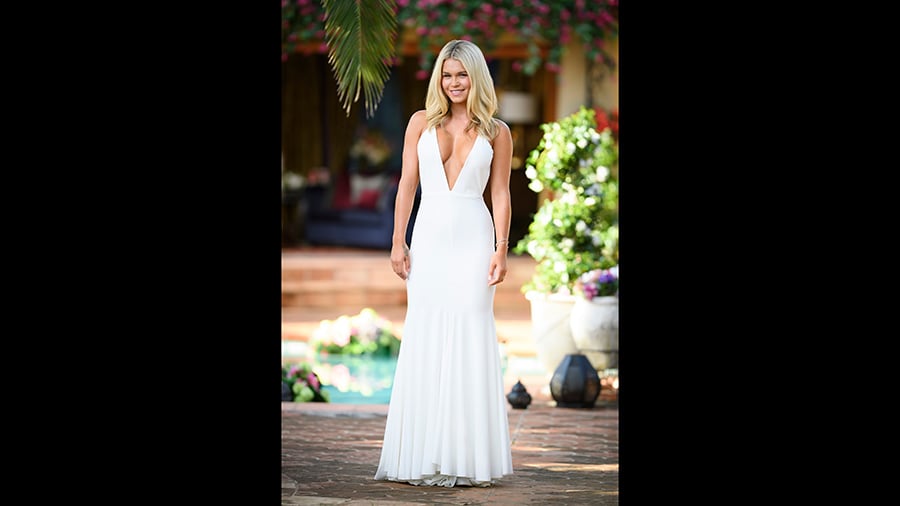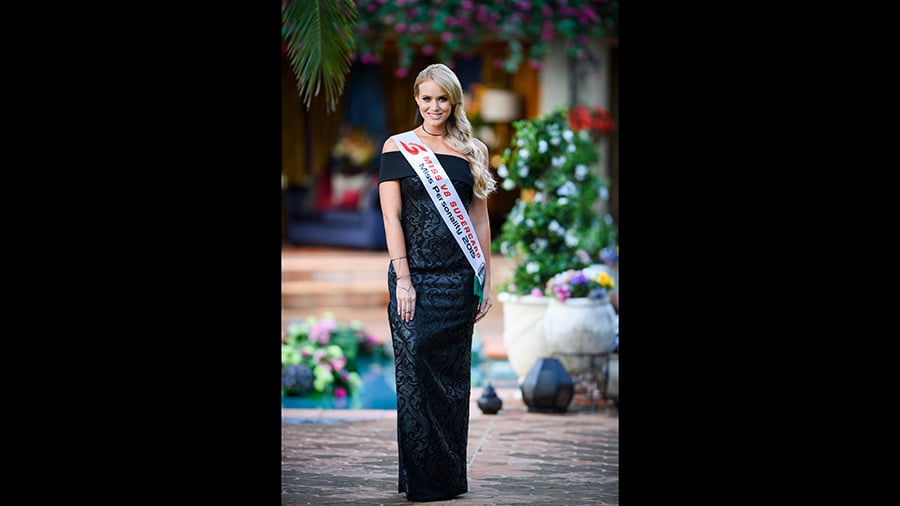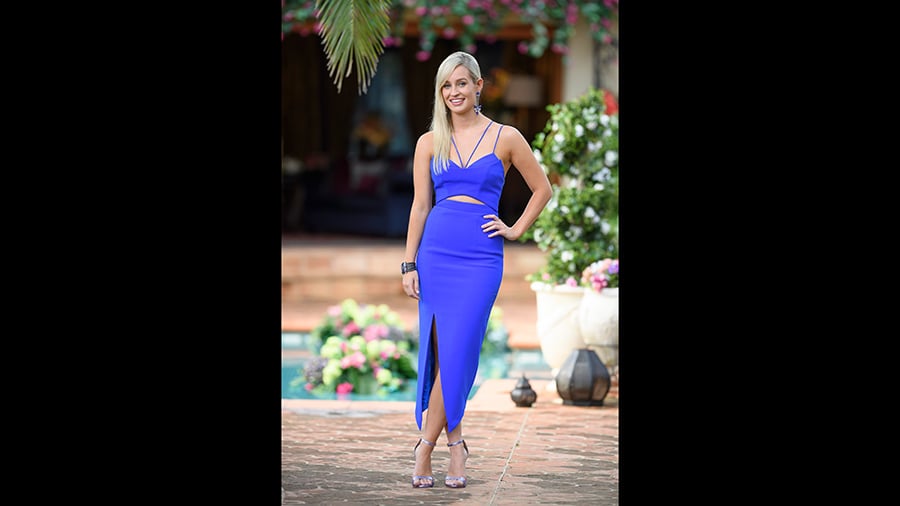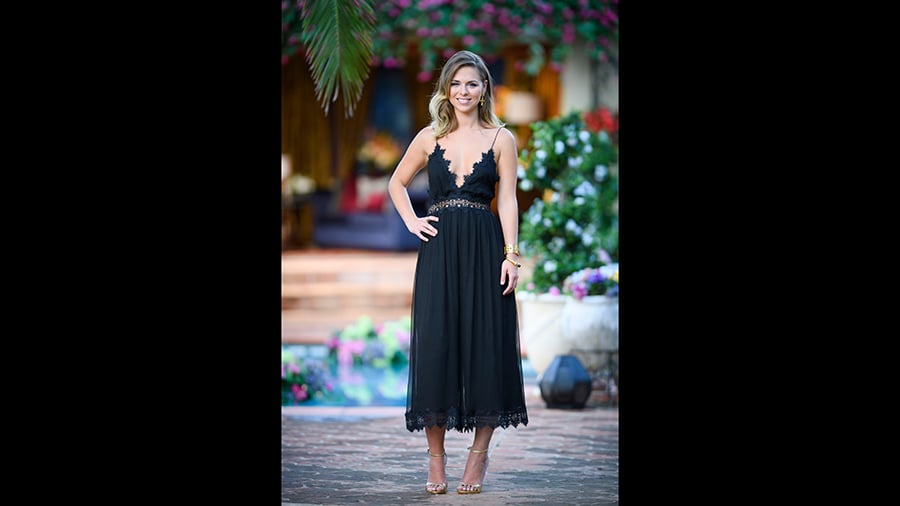 You can get your hands on Stephanie's cobalt blue dress from Sheike, $159.95, while a black lace jumpsuit similar to Tara's is still available from Zimmerman, $495.
With weeks of rose ceremonies stretching ahead of us, here's to plenty more outfits to pore over.
What do you want to see more of this season?