It's everyone's worst nightmare when attending an event. You spend ages getting ready and choosing your outfit…only to rock up and see someone else wearing the exact same dress.
Now imagine having that happen on NATIONAL TELEVISION.
Listen: We dissect last night's episode on BACH CHAT. Post continues after audio.

That looked to be a reality for two contestants on The Bachelor last night, as Leah and Jennifer stepped out of the limo to greet Matty J wearing strapless, mesh, full-length peplum gowns, one in black and one in white.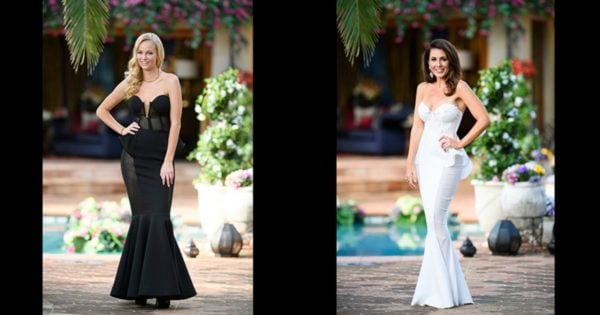 Viewers were quick to question whether they were wearing the same dress.
I would literally kill myself if I showed up on #bachelorAU and another girl had the same dress as me!!!!

— Katie (@KTsimcik) July 26, 2017