It's no secret that Richie loves girls whose hair is of the lighter shade.
Don't believe us? Just look at the crop of gals who are left. THEY ARE ALL BLONDE.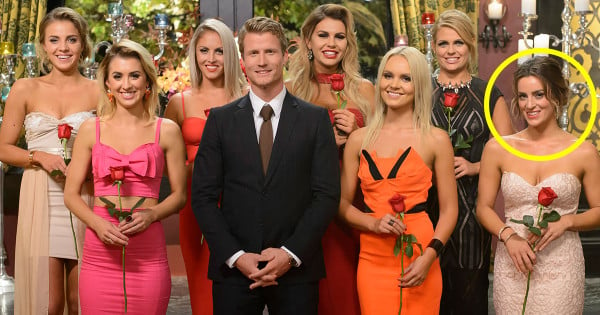 Except for Rachael... Who admittedly, has a bit of blonde balayage going on, but apparently that's not enough.
One by one the brunettes - think Noni, Kahlia, Eliza, Georgia and Janey - have all been kicked to the curb, and it hasn't gone unnoticed by the 31-year-old support worker.
In a promo for next week's episode, Rachael points out that all of her other housemates are fair-haired.
"They're all blondes, aren't they?" she asks, before bursting into a fit of laughter.