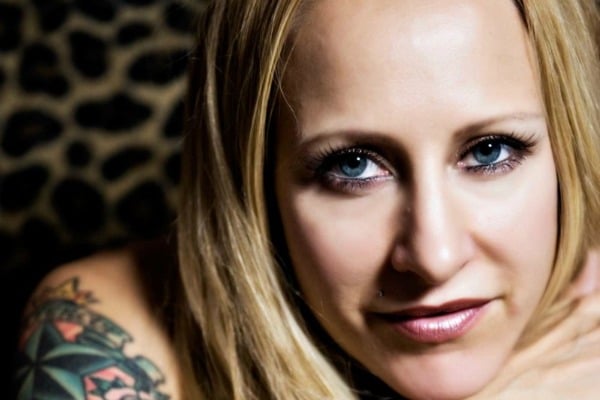 Antonia Crane has been stripping for roughly two decades. When she was asked for her wildest bachelor party stories, Crane, never one to peddle in bullshit, got more real than you could have ever imagined. 
The time cocaine and pony rides gave me my confidence back.
There comes a time in every baby stripper's life where one lunges toward an imaginary pot of stripper gold.
In the late 1990s, I figured that gold was in Vegas, but what I found instead was a grubby titty bar off the strip called "Wild Jays." It mostly had two things: Lots of rejection and poverty.
In short, Vegas hated me. Greasy managers hinted I was too fat and too tattooed. In the end, I left — flat broke and distraught with the taste of ash in my throat.
Defeated, I flew to Los Angeles to visit my then-girlfriend, Cross. While she worked as a piercer during the day, I hit the streets of Silver Lake to window shop. A man ran up to me after he made the correct assessment that I was a person who took her clothes off for money. He asked if I would work a bachelor party that night.
This was before cell phones, Facebook or swiping right. I was simply given an address and a time. He asked me to find another girl. I asked around and found Mindy, a stripper/contortionist who I sort of knew through another stripper.
I remember little about the actual show we did for the guys, but I was smitten with the man's tasteful house straight out of a Design Within Reach catalogue. I also remember Mindy snorted fat lines of coke with one of the guys and then rode on his shoulders around the house long enough that I was worried he would drop her.
I recall stepping out into the incandescent LA night a couple hours later at least $500 richer and feeling relieved and grateful because for once, I had worn the right dress and was at the right place at the right time, and now I could go hog-tie Cross.
Would you get your son a stripper for his 18th birthday party? Post continues after video. 
The time I might have accidentally caused a punk show bar brawl.
I was stripping at The Century, the mangy, unwanted stepchild club across the street from the more desirable Mitchell Brothers Theatre in San Francisco's Tenderloin. Atty and I were to split a cab and go work a bachelor party together after we made a couple hundred bucks.