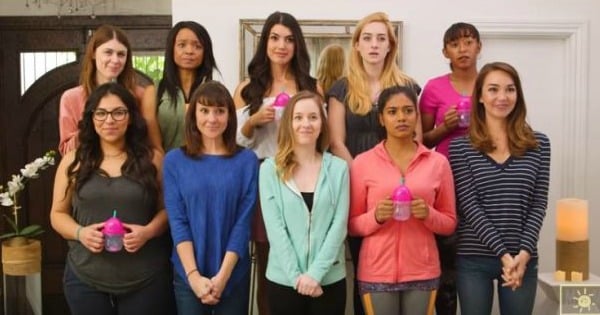 Have you ever been primped, preened and pumped up for date night, only to have your babysitter cancel at the last minute?
Do you go through nannies like toilet paper, discarding them if they can't work weekends or (god forbid) they thought a crusty Vegemite sanga was up to scratch for an after-school snack?
Have you ever set the nanny cam up to get a pervy look at what your babysitter is getting up to when you're not around?
Grab your sippy cup and top it up with wine, you need to watch The Babysitter, a parody of The Bachelor where women compete to be a babysitter to Brooke's two children.
Watch the video in its full glory here:

The viral video comes from the hilarious women at What'sUpMoms in the US and the fake show already has a cult following, even though a) it's just a promo and b) well, you know, it's not real.
It perfectly parodies the reality dating show, from the women stepping out of the cars, to group challenges and rose ceremonies. Albeit with just a few small tweaks.
Juice boxes replace champers. Sippy cups are handed out instead of roses. Mini vans oust limos. And women with accents are the new hot girls. Oh wait…