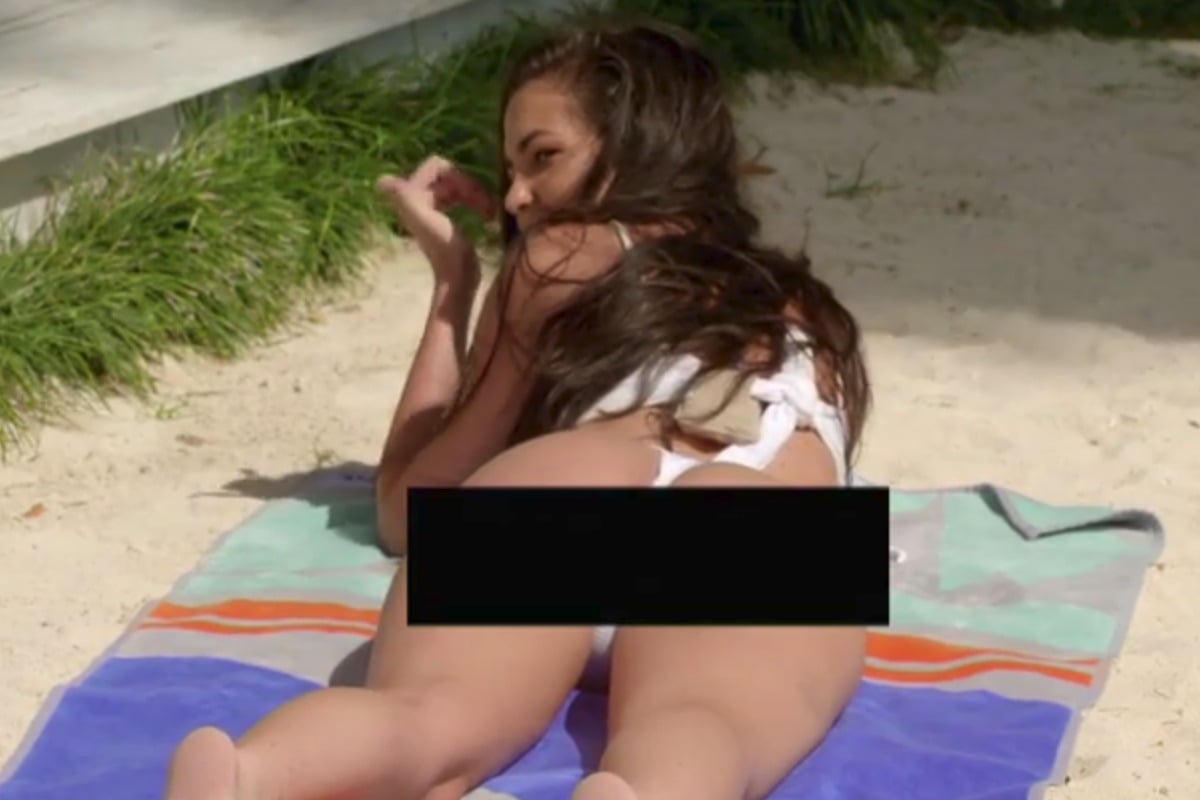 Anyone who's been watching Bachelor in Paradise will agree it basically doubles as a weeks-long ad for dental floss bikinis.
You know, the type of bikini that poses the risk of a strong gust of wind revealing your full vulva and/or butthole?
Mamamia Reviews: The Viral Bikini Bottom. Post continues after video.
Obviously the contestants can wear whatever the hell they want in Paradise – it is a beach resort after all. Davey even got away with a pyjama suit in last night's episode.