It's happening, people.
On Monday Channel Ten confirmed that we're finally getting our very own Australian version of Bachelor in Paradise. 
Yep, that means all your favourite rejects from the franchise will be locked in a mansion in a tropical destination and forced to fight to the death to try to find love on national TV. Again.
If you're unfamiliar with the US version, it goes a little bit like this.
About 10 bachelors and bachelorettes arrive on a island and start 'developing feelings' for each other. Just when they think they've finally found 'the one' the producers start sending in intruders and sh*t gets real. There's lots of fights and tears and 'feelings' and then things settle down, so they send in more intruders. Rinse and repeat.
The rose ceremonies alternate between the guys giving roses to the girls and the girls giving roses to the guys and whoever is left standing without a rose is booted from the island.
It's basically the reality TV show of your dreams.
Channel Ten has confirmed the first season will air in 2018 and it will be set in a tropical location overseas (probably Fiji or Bali because this is Australia).
Here's everything we think might happen on the first season of Bachelor in Paradise: 
Keira Maguire will definitely be there.
Look, we couldn't have an Australian reality TV show set in a tropical location without Keira, could we?
Keira is definitely going to be there and she's going to force everyone to do yoga.
There will be a villain showdown.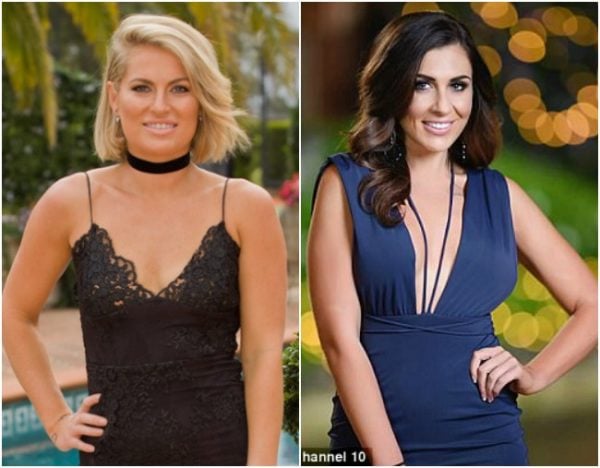 What's even better than one Keira on the island? Two of them. Our theory is that Jen Hawke from Matty J's season of The Bachelor could be heading to a tropical destination (kind of) near you.
Jen and Keira will then have a villain-off on the beach to find out who is the best villain of them all.
We would like to see this pls.
There could be a Nikki Gogan/Richie Strahan reunion.

It's rumoured that everyone's favourite runner-up Nikki Gogan is heading to the island. And now that he's single, could Richie Strahan be joining her? This is one reunion/ultimate act of revenge that we're definitely here for.
Blake Garvey/ Louise Pillidge/Sam Frost/Sasha Mielczarek.
It's the love square (?) Australia can't get enough of.
The couple who announced their break up in a tabloid magazine might be about to be reunited on a tropical island. Let's hope there's lot of awkward footage of Blake and Louise on a cliff, staring out at the ocean, thinking about their feelings.
And please let Sam Frost be an intruder just so she can throw them some shade.
And if Sasha could be on the island too, it'll be just like that dream I had the other night.
Miscellaneous villains will fill in the gaps.
A whole bunch of miscellaneous villains who we really can't remember from the franchise will definitely be there.
Like Elora from Matty J's season, and David Witko and Michael Turnbull from Sam Frost's season, and they'll all hook up and we'll feel kind of funny about it but we'll also love it.
Then they'll have tiny villain babies who we will follow on Instagram.
Do you have any other Bachelor in Paradise theories? Tell us about them in the comments below. 
LISTEN: Michelle Andrews and Zara McDonald discuss the cringiest moments from this week in Bachie land.
To read more from Keryn Donnelly, click here or follow her on Facebook and Instagram.