1. Bachelor in Paradise's Florence opens up about the "sickening" betrayal of one of her cast mates.
Let's start at the beginning.
In the most recent issue of New Idea, Grant Kemp claims that Ali Oetjen cheated on him in LA, leading to their breakup.
But rival magazine Woman's Day is sharing a very different version of events. According to a group chat between several Bachelor in Paradise contestants, which was leaked to the publication, the reason for Grant and Ali's break up was a shock "threesome" request.
While it's not yet clear which account we should believe, Florence Moerenhout is most furious about who the hell leaked the contestant's private conversations.
We debrief on a Bach in Paradise finale that had us feeling far more than we expected to. Post continues after audio.

From the magazine, it's clear that at least Sam Cochrane, Nina Rolleston and Florence were involved in the group chat. "Obviously everyone in the group chat trusted each other and it's sickening that this has happened," Florence told Yahoo Be.
"No one is saying Ali was cheating," she clarified. "There's two sides of the story and no one knows what really happened."
"We were just discussing what we heard."
Speaking to Pedestrian after last week's finale, Sam Cochrane also discussed his frustration with a particular person leaking the group's private conversations, explaining that certain facts that had only been shared in those messages had made their way into the tabloids.
"Someone, I don't know who, but someone was capitalising off our information, or other people's information, so that made it a bit difficult," he said.
WHO IS THE LEAK? Our money is definitely on bloody Canadian Daniel.
2. Adele had a Titanic-themed 30th and it looks epic.
Adele is officially thirty, and celebrated with a particularly original Titanic-themed party.
Dressed (very convincingly) as Rose, and surrounded by what looked like the full set of the Titanic movie, Adele said it was "the best night of my life."
In photos posted to her Instagram, guests wore life jackets (obviously) and dressed in the style of the unfortunate people of 1912 who boarded the Titanic.
"I'm not sure what I'm going to do for the next 30 years as I've been blessed beyond words in my life so far," she wrote.
3. Sarah Jessica Parker's twin daughters have made a rare red carpet appearance.

Sarah Jessica Parker is one A-list celebrity who likes to keep the lives of her children very, very private.
But over the weekend, while attending a gala for the New York City ballet, Parker brought along her eight-year-old twins, Tabitha and Marion Loretta.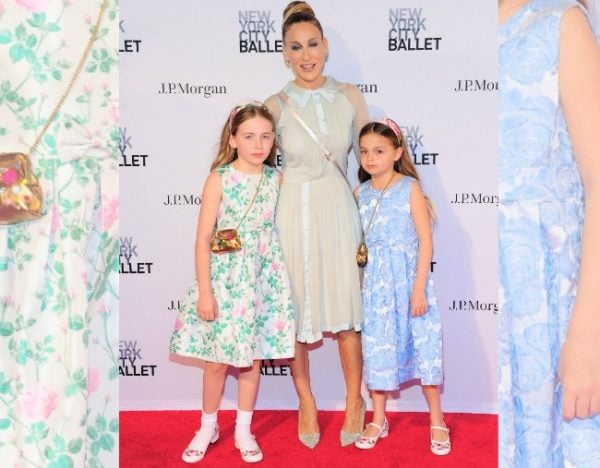 Parker, who is on the board of the directors for the New York City Ballet, matched the occasion in an A-Line pastel dress and a ballerina bun.
Her daughters wore similar floral dresses, and Mary Jane shoes.
4. Kris Jenner breaks down while speaking to Ellen DeGeneres about Tristan Thompson's cheating scandal.
While Ellen DeGeneres isn't necessarily known for asking the hard-hitting questions, she's probably been the most productive investigative journalist when it comes to Tristan Thompson's cheating scandal.
Speaking to Kris Jenner on Friday, Ellen asked about what happened after the family heard the news about Thompson's infidelity.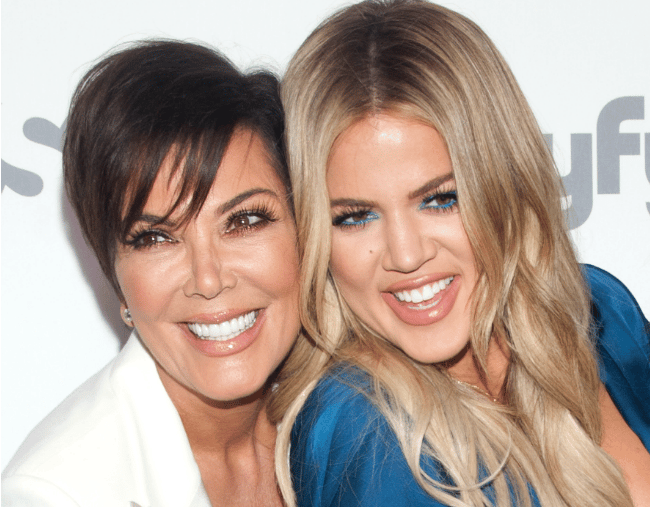 "That was very unexpected, but Khloe is amazing, I'm so proud of that kid," she said, starting to tear up. "I get choked up because she's such a good mum."
The 62-year-old told Ellen her daughter is "just concentrating on... being a mum. She's figuring it out one day at a time," adding that when the family found out, they did "what we always do, and that's spring into action with love, and we all hopped on a plane and flew to Cleveland".
5. Why Kim and Suong were dreading watching last night's episode of My Kitchen Rules.
Melbourne mums Kim and Suong were not looking forward to watching back the My Kitchen Rules finale - and not just because they lost to Queensland couple Alex and Emily.
The pair told Mamamia they were embarrassed about the infamous fight they had over their dessert while the judges sampled their fourth course.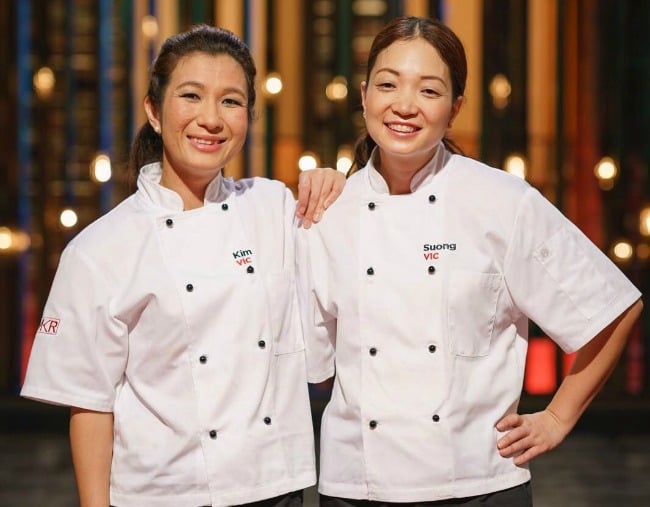 "I didn't want it to be on TV," Suong said. "I was praying the fight wouldn't be on TV. That was the only time we fought and I was very nervous about people seeing it. When it showed I was like, 'Oh my god'."
For more from our interview with the 2018 My Kitchen Rules runner-ups read the full story, here.