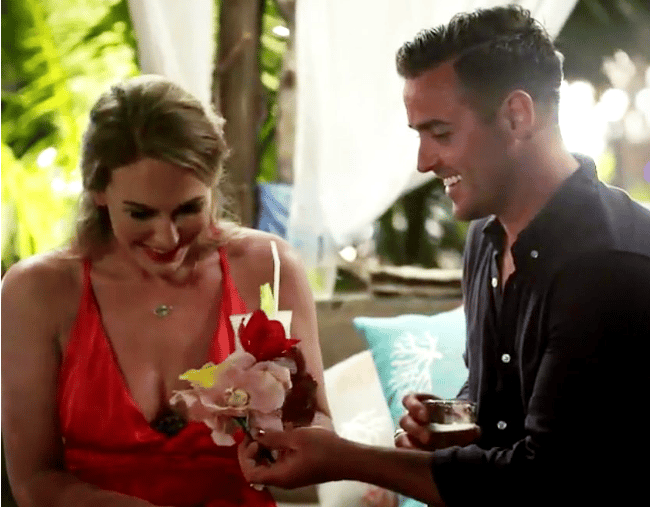 Jake Ellis may have kept Florence Moerenhout and Davey Lloyd from having the romance they deserved on Bachelor in Paradise, but a happy ending may not be off the cards entirely for the pair.
To recap, Florence instantly feared she'd made a mistake when she sent Davey home in favour of Jake in last week's second episode. This was proved true when Jake gave his rose to Megan Marx instead of her in Tuesday night's show.
Thankfully, Davey – who seems to have no hard feelings towards her – was there to comfort her, with Florence hinting at a possibility of a future romance between the two.
Watch the moment Jake sends Florence home (and loses the goodwill of all of Australia) in the video below.
"I wouldn't say we're in a relationship but we've been catching up and speaking to one another," she told The Daily Telegraph's Confidential.
"We're good mates and we will see what happens."
It certianly seems like things might develop between the two, if their flirty Instagram exchanges are anything to go by.