We all remember that Bachelor moment when Richie Strahan sat, quietly terrified, while Olena Khamula's father gave him the world's most intimidating death stare.
Who could forget thinking that Richie may not actually make it out of the house alive once Andriy Khamula found out he had taken her daughter for a motorbike ride?
You might have wondered whether the Bachelor's clever production team put in some editing wizardry to make the Ukranian ex-professional boxer seem more imposing than he actually is. Surely he couldn't be that scary in real life?
Well, it turns out, he is.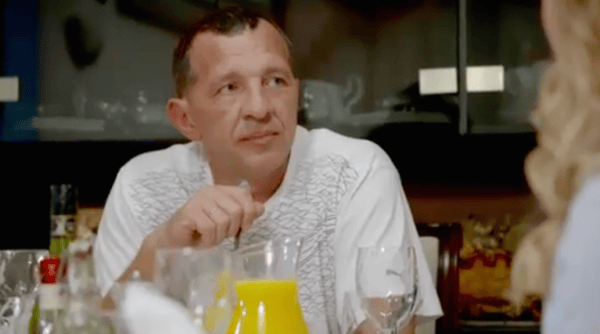 The 23-year-old shared a recent story with her Instagram followers that proves he is 100 per cent the man he was on The Bachelor.
Yes, it seems Richie, who endured a grilling from the Ukranian before going out for a boxing lesson, wasn't the first man to be intimidated by Andriy Khamula, and he definitely won't be the last.
The model said the "funniest rejection and comment of all time" happened on Saturday night when Olena and her father were at a family function at a Russian restaurant in Sydney.