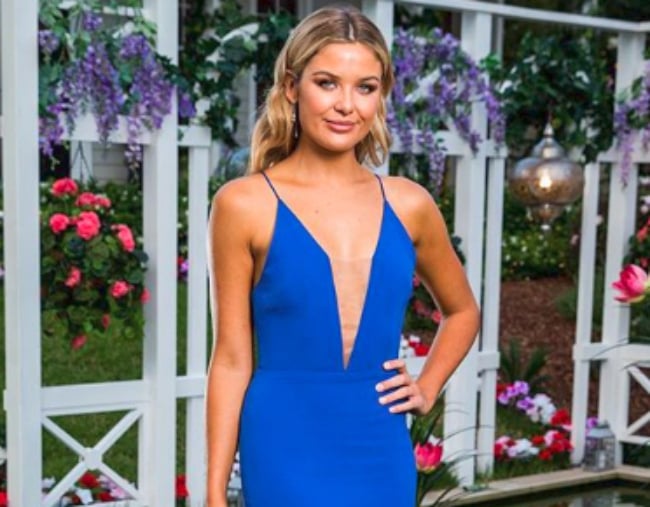 To keep up to date with The Honey Badger, AKA Nick Cummins, and all the best Bachelor 2018 news, cast and roses, check out our Bachelor hub. It's a blast.
With two episodes of The Bachelor down, it's safe to say that Nick Cummins has a certain attraction for the crowd favourite Sophie Tieman.
The 25-year-old greeted the Honey Badger with a pair of toy boats on the red carpet, and he swiftly made sure he got a moment alone with her in not only the first episode, but the second episode too, where the pair did a solo yoga photo shoot together.
Sparks were flying etc. But there's one thing we couldn't help but wonder the entire time: Where did we recognise Sophie Tieman from?
Naturally, we got investigating.
A quick scroll through the Insta feed confirmed that Sophie is one half of the popular influencers "Two Corporate Girls".
Ahuh!
Property valuer Sophie and her business partner, Beckie, specialise in practical corporate fashion and lifestyle.
Basically, they post incredibly chic outfits with a corporate twist.
But it was this realisation that led us to the next important fact: the hint suggesting maybe Sophie wins this whole shebang.
On August 4, The Corporate Girls posted an Instagram announcing that Sophie Tieman had just moved to Sydney.
This seems innocent enough, until you look at the timing. Having moved just a week and a half ago, this is what we can theorise: