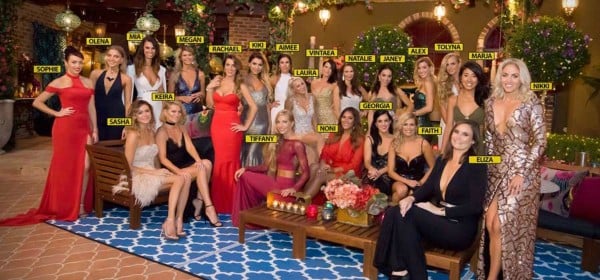 We're not even a day past learning the identities of the new girls fighting for Richie's love on The Bachelor, and a clear favourite has already emerged.
Michael Turnbull – who you may remember from such memorable roles as getting his heart broken as Sam Frost's second choice runner up in last year's Bachelorette – has already declared which gal he thinks will win Richie's heart.
"'I know Richie. I know the type of girls he typically likes," he told Daily Mail Australia before adding that 'fit girl' Tiffany would fit the bill.
"I know he likes blondes and I know he likes tall, fit girls. Tiffany looks tall and fit. I think she is going to win," he said.
That seems…pretty scientific. Right?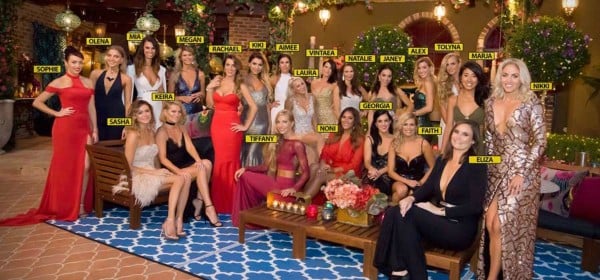 The Bachelorette runner-up even joked that Tiffany, a training administrator, has 'better abs' than Richie.
We've also noticed that Tiffany just so happens to hail from the same state as Richie: Western Australia. This could make things much easier when it comes to, you know, keeping up the romance in the real world when the final credits roll.
In case you need a refresher, here's the full list of Richie's potential future wives the 2016 contestants:
Aimee, 31, Business Development Manager, Victoria
Alex, 24, Venue Manager, Victoria
Eliza, 31, Event Coordinator, NSW
Faith, 26, Hairdresser, Queensland
Georgia, 24, Artist, Victoria
Janey, 27, Children's Entertainer, Queensland
Keira, 29, Account Manager, NSW
Kiki, 28, Personal Assistant, NSW
Laura, 24, Project Manager, Victoria
Marja, 34, Yoga Instructor, NSW
Mia, 24, Student / Former Athlete, NSW
Megan, 27, Health Promotions Officer, Western Australia
Natalie, 27, Communications Officer, Western Australia
Nikki, 28, Real Estate Agent, Western Australia
Noni, 25, Swimwear Designer, Queensland
Olena, 23, Makeup Artist, NSW
Rachael, 31, Support Worker, Western Australia
Sasha, 31, Executive Assistant, Victoria
Sophie, 28, Customer Support Manager, South Australia
Tiffany, 29, Training Administrator, Western Australia
Tolyna, 31, Personal Trainer, Victoria
Vintaea, 25, Massage Therapist, Queensland