In case you missed it (although we're pretty sure you didn't), popular spin-off Bachelor in Paradise is making its way Down Under.
While that may sound like a euphemism, the saucy show will see Australia's ex Bachelor and Bachelorette contestants sent to a deserted tropical island to spend their days drinking and lounging around in hardly any clothes for another chance at finding love while the entire nation watches on.
Yesterday, we learned the names of the first six fan favourites who will be appearing on the show. And boy oh boy, have they got us excited for the possible romances and inevitable bust-ups.
REVEALING: Tara, Keira, Davey, Michael, Apollo and Laurina are headed to paradise! #BachelorInParadiseAU. ???????? pic.twitter.com/1lwio7Pk3B

— BachelorInParadiseAU (@BachParadiseAU) November 9, 2017
Tara Pavlovic, Keira Maguire, Davey Lloyd, Apollo Jackson, Laurina Fleure and Michael Turnbull are all set to appear on the show, which has us wondering…who will hook up with who?
LISTEN: Clare and Laura discuss the Bachelor In Paradise spin-off coming to Aussie screens in 2018.
Tara & Apollo
The two most familiar faces for recent Bach fans, these two sweethearts seemed destined to fall in love at first sight.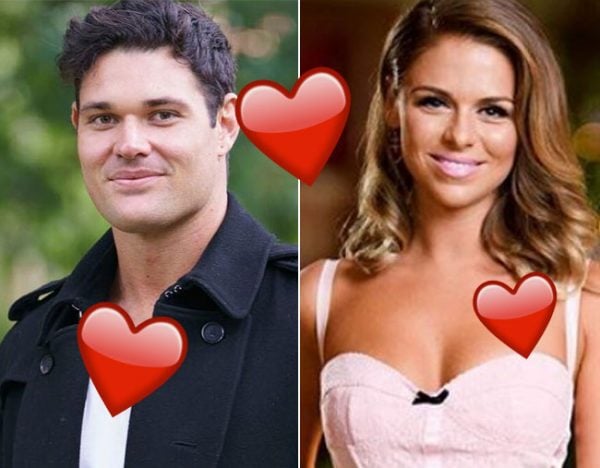 Both were second runner-ups in their respective seasons, with Tara being sent home by Matty J in a crushing rose ceremony and Apollo being kicked to the curb by Sophie Monk after he failed to talk about anything other than breadsticks during their final one-on-one date.
Following the cast announcement, fans were in a flurry about the potential happiness a Tara and Apollo union could bring.
If Tara and Apollo could get together and just dominate as a power couple that would be great!

— LucindaRose (@LucindaRose_C) November 9, 2017
OH MY GOD APOLLO AND TARA ARE BOTH GONNA BE ON BACHELOR IN PARADISE CAN THEY FALL IN LOVE AND HAVE BEAUTIFUL CHARMING BABIES PLEASE pic.twitter.com/dyMfCUZdaY

— Jenna Guillaume (@JennaGuillaume) November 9, 2017
But it's not just fans that are ~~majorly shipping~~ this pair: it seems Apollo may already have his eye on the 27-year-old.
"My heart is still open and I'm going into this open-minded, and hoping to meet someone special," Apollo told The Daily Telegraph.
"From what I've seen of Tara, she seems like so much fun, and I can definitely see the two of us getting on."
SAME.
Laurina & Michael
Two wrongs don't always make a right, but in Bachelor land, two villains are most certainly a match made in heaven.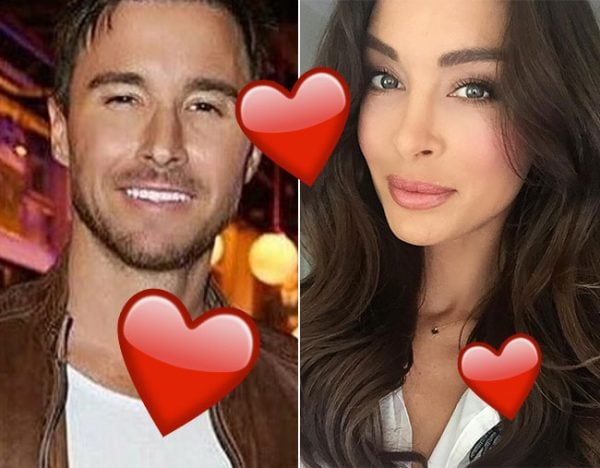 Plus, the two share the same mortal enemy: Blake Garvey.
Laurina appeared on his season of The Bachelor, which was won (and then... somehow lost) by Sam Frost, who then became the woman of Michael's dreams on the first season of The Bachelorette.
Plus, it seems such image-conscious and attractive people should just naturally gravitate towards one another, no?
Luckily (or is is unluckily? We're not entirely sure) Michael already has his eyes set on 34-year-old Laurina.
"The kind of woman I'm looking for hasn't changed — fun, spontaneous and ready to give anything a go," he told The Daily Telegraph.
"In relation to girls, Laurine Fleure I would love to get to know her."
Tara & Davey
While nothing could ever change our minds about Apollo and Tara being the perfect couple, the way Tara has described her upcoming time on the show gives us a sneaking suspicion she may be interested in for more "fun in the sun" than "magical love story".
Speaking to The Daily Telegraph, Tara said she imagined Bachelor in Paradise would be "a bit like schoolies week" and said she was more interested in having fun than "looking for a man to settle down with".
"Getting lit with my mates around a pool — why not?" she said.
Who better to have some fun times with than jokester Davey Lloyd, who polarised viewers with his antics on Sam Frost's season of The Bachelorette?
Keira & Apollo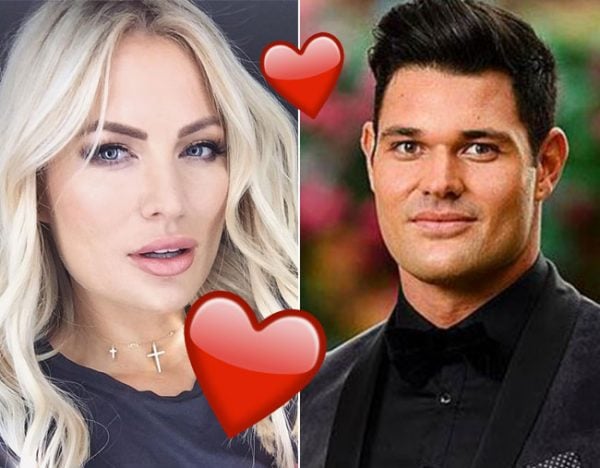 It's definitely a wild card.. but can you imagine? Maybe our loveable magician is just the guy to soften our girl Keira's heart once and for all.
Plus, Apollo is a way better option than Keira's ever been presented with before (sorry, Richie).
Or, who knows, Keira could very well and truly eat Apollo alive. We're willing to take that chance...
With romantic pairings come inevitable bust-ups, so of course, we're also predicting there'll be a fair amount of ~~drama~~ on the season too.
We can expect to see 'villains' Keira Maguire and Laurina Fleure go head-to-head, for no other reason that two attractive, confident women are not allowed to agree on anything and must become mortal enemies.
It's like... the rules of reality TV, or something.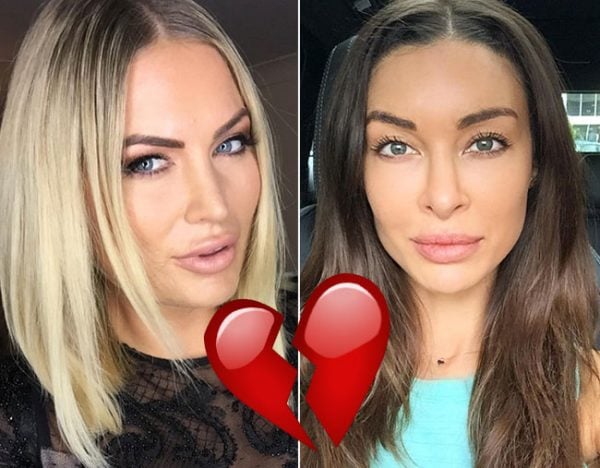 Plus, both women appeared on another Channel 10 hit - I'm A Celebrity... Get Me Out Of Here - so we're sure they'll be comparing jungle stories to determine who had a tougher time 'roughing it' in the wilderness.
We also suspect Michael and Keira will have their fair share of differences - Michael himself admitted that he would "not get along well" with her.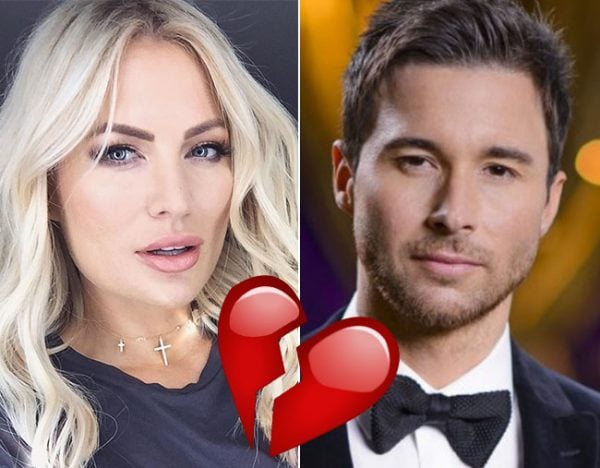 With neither of these two shying away from the spotlight - or from controversy - we're sure to see sparks fly for all the wrong reasons.
Or perhaps, just maybe, these two opposite might attract.
Love TV and everything about it? Listen to the latest episode of Mamamia's TV podcast, The Binge, now: