1. Married At First Sight's Davina just took a swipe at Channel 10's Bachelor in Paradise producers and, wait… what?

Married At First Sight's Davina is so done with manipulative reality TV producers, okay? And not just on her own reality TV dating show.
The Brisbane businesswoman/social media influencer, who has spoken about how the way she was 'portrayed' on Channel Nine's latest season on MAFS in the past, has now stepped in to shelter recently evicted Bachelor in Paradise contestant Brett Moore from the same emotional hardship.
After presumably watching along with the rest of the country as Brett was confronted by a show producer and asked point-blank, DO YOU HAVE A GF YES OR NO?, Davina felt compelled to share her thoughts on the matter on her Instagram story.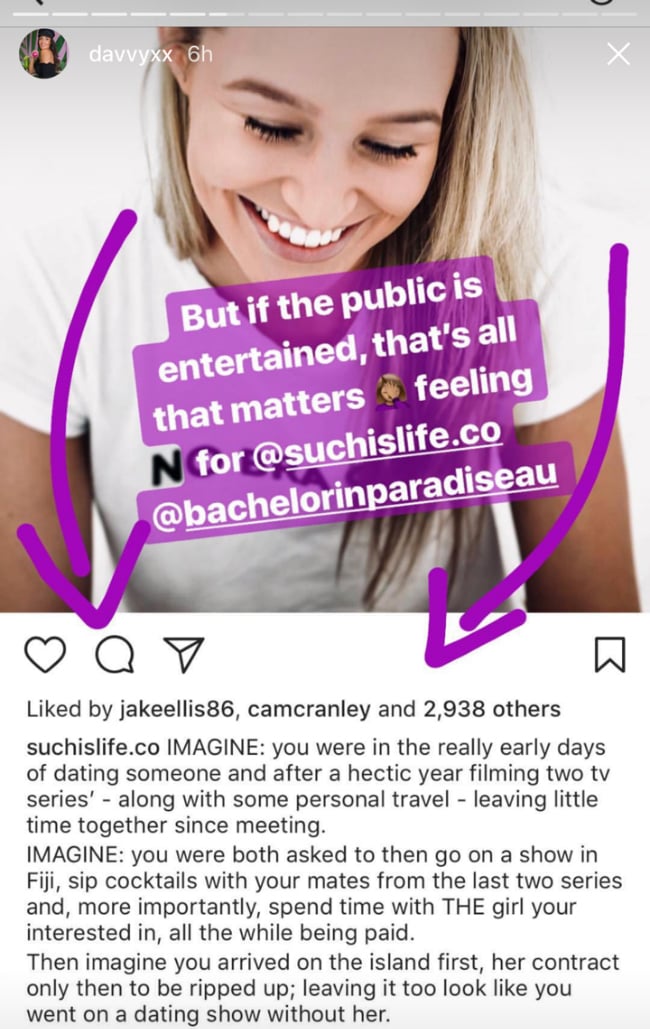 "But if the public is entertained, that's all that matters," she wrote, throwing shade at the producers for exploiting poor Brett's complicated first-world relationship problems.