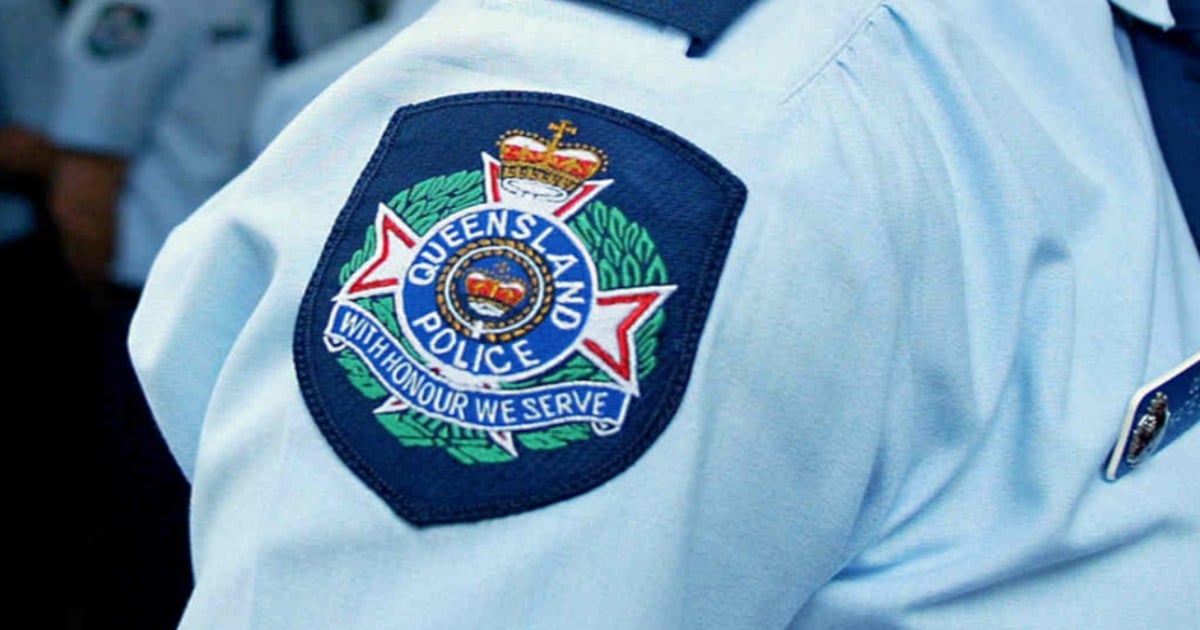 We've rounded up all the latest news from Australia and around the world – so you don't have to go searching.
1. Grandfather 'was acting strange' before baby was stabbed to death.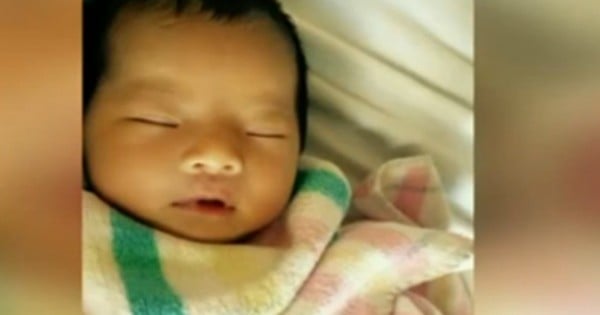 Police have said that they believe mental health issues may have played a role in the stabbing of a baby girl allegedly at the hands of her grandfather.
The two-month old was stabbed to death on Wednesday at her family home in Parkinson in Brisbane's south.
According to The Courier Mail there had been a family discussion about whether or not he was taking his medication – a Chinese medication for a depression type illness – shortly before the stabbing.
The 53-year-old had began acting strangely in the lead-up to the attack The Courier-Mail reports.
The grandfather, is expected to be charged today with the murder of his granddaughter Qiangian "Queenie" Xu. His wife and his daughter, Yuanyuan Cao, remain in hospital.
Detective Inspector Tony Duncan said yesterday that they still have not spoken to the 53-year-old man.
"The information in relation to who attacked whom and who used the knife is part of the investigation,"
"We haven't established that but from the information that we have it indicates that the… grandfather may be responsible."
"Obviously the type of incident you would suspect that there was some was some sort of issues relating to mental health," he said.
"But to date we are just trying to identify what the cause is or the motivation was for this offence and at this time we really haven't established what the motivation is."
Inspector Duncan said there had been no indication of previous violence in the family.
"The father actually expressed his surprise that anything could happen," he said.
2. Homes destroyed in WA bushfire.
Homes have been destroyed by an out of control bushfire at Waroona, south of Perth.
An emergency warning remains for Waroona, Harvey and surrounding areas including Preston Beach in Western Australia's Peel and South West regions.
Homes in the town of Yarloop have also been destroyed, while a man in his 20's suffered burns.
The Department of Fire and Emergency Services has warned lives and homes are in danger.
For the latest go to the DFES page. 
3. Knife-wielding man shot dead trying to enter Paris police station.
Exactly a year after the Charlie Hebdo terror attacks in Paris a knife-wielding man has been shot dead as he tried to enter a police station in northern Paris in another suspected terrorist attack.
The man reportedly shouted "Allah Akbar".
He was wearing a fake suicide belt, the French Interior Ministry has confirmed.
Officials have named him as a convicted thief, Sallah Ali, born in Morocco.
Minutes before he was shot, President Francois Hollande had praised police in a speech on last year's killings where terrorists murdered 17 people in attacks, including at Charlie Hebdo magazine and a Jewish supermarket.
Paris prosecutors have said the man carried a sheet of paper with the Islamic State flag and a claim of responsibility.
4. Six-year old drank drain cleaner thinking it was water.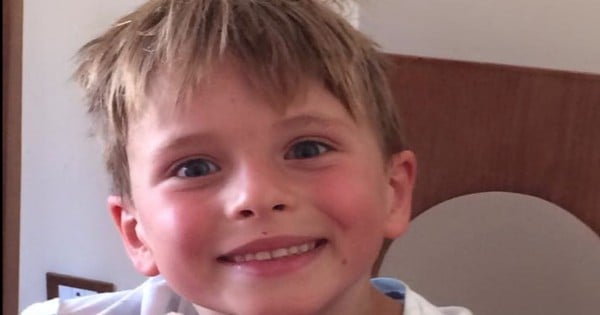 A mother has spoken of how her six-year-old son drank drain cleaner, mistaking it for water – leaving him with horrific internal injuries.
Sonny Arthur, from the UK, ingested caustic soda from the heavy duty cleaning product just before Christmas.
His mother Vikki told The Mirror "We are very careful parents, we're not cavalier about anything.
"I told him not to go into the bathroom because I had cleaned it but I didn't say don't touch the bottle and of course he didn't put two and two together – why would he?"
She wrote on Facebook "Sonny's consultant has confirmed he has significant narrowing of the oesophagus in two places as a result of the accident.
"As such they are going to start a course of aggressive stretching which will start in a couple of weeks and will continue until they are happy it will remain open.
"The gastrostomy [feeding tube] will probably be there for at least a year. This will be his life line to ensure he gets the nutrition he needs while he is unable to swallow properly."
5. Dogs left in hot car while owner fronts court – one dies.
One of two dogs left in a hot car for more than two hours while their owner was in a Queensland court has had to be euthanized.
Video of the two dogs panting for water was taken by passerbys who tried to give them water through a small opening in the window.
The male dog suffering from heat exhaustion was put down after a veterinary examination.
The temperature outside was around 40 degrees.
"I was trying to put a bowl through the window and give them water," one woman, Kim Cassidy told The Cairns Post.
Richard Wright, of the RSPCA said it may have been as hot as 50 degrees inside the car.
"It would be very excruciating for them,"
"Would you do that to a person? Why do that to an ­animal?"
The owner of the vehicle, Graham John Oakes, was arrested when he emerged from the court and will face criminal charges over the incident.
6. The leading non-genetic cause of disability in newborns that no one has heard of .
A virus that most people have never heard of is the leading cause of non-genetic cause of disability in newborns.
Cytomegalovirus (CMV) can cause hearing and vision loss and intellectual disability reports the ABC.
But preventing infection can be as simple as routine hand-washing.
According to a Swiss study, most pregnant women have never heard of CMV.
But a feature published by the Virology Research Laboratory at the University of New South Wales said it was now the leading non-genetic cause of disability in newborns.
About half the population have been infected with CMV by adulthood and more than three quarters of people by the age of 40.
Brendan McMullan, a paediatric infectious diseases doctor at Sydney Children's Hospital, said it was easily prevented.
"CMV is transmitted mainly via contact with infected secretion," he said, including saliva, urine and stool or faeces.
"So for pregnant women the most important thing, particularly for those who have young children or are around young children, the most important thing they can do is actual simple hand-washing."
7. UN: Syrian government to allow aid into town of Madaya.
The UN have said in a statement it was preparing to deliver humanitarian assistance in the coming days to the town of Madaya which has been besieged by pro-government forces leaving its 40,000 residents starving.
Some in the town, near the Lebanese border, have had weeks of little food, with many children going seven days without any food at all.
The residents have been under siege for seven months by Syrian government forces and Hezbollah militias.
One man who has family in the town told the BBC that residents are so desperate for food that they are forced to search for cats, dogs and grass to eat.
8. Monkey selfie legal team to appeal after ruling he can't own copyright.
A judge has ruled that a monkey who took a selfie cannot be declared the copyright owner of the photos.
The lawsuit filed last year by People for the Ethical Treatment of Animals sought a court order allowing Peta to administer all proceeds from the photos for the benefit of the monkey.
At the time many said it was one of the most ridiculous lawsuits of 2015.
The photos were taken during a 2011 trip to Sulawesi, Indonesia, by British nature photographer David Slater, who asked the court to dismiss the case. He says the British copyright obtained for the photos by his company, Wildlife Personalities Ltd, should be honored worldwide.
The judge ruled that "while Congress and the President can extend the protection of law to animals as well as humans, there is no indication that they did so in the Copyright Act."
Do you have a story to share with Mamamia? Email us [email protected]