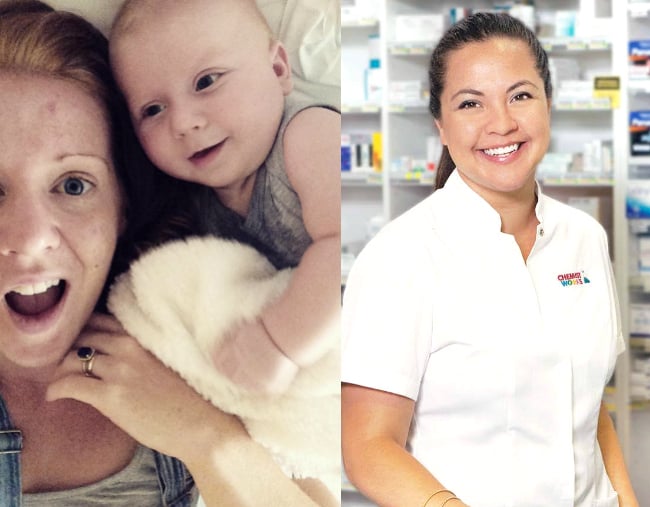 Every mum will admit that while parenting is full of joy, it's also full of endless curveballs. And when we're confused, we turn to friends or forums for a miracle answer to our endless questions.
But what about the medical queries that you want professional help with? With input from our Mamamia mum tribe, I put forward eight niggling issues – from sleep problems to newborn baby worries – to someone who's used to being asked every question under the sun.
Catherine Bronger comes from a family of pharmacists. Working with three pharmacies in Sydney, Catherine is passionate about helping people with their everyday needs (of course, anything more than a minor ailment is a doctor's domain). She's also a mum of two herself. Help us!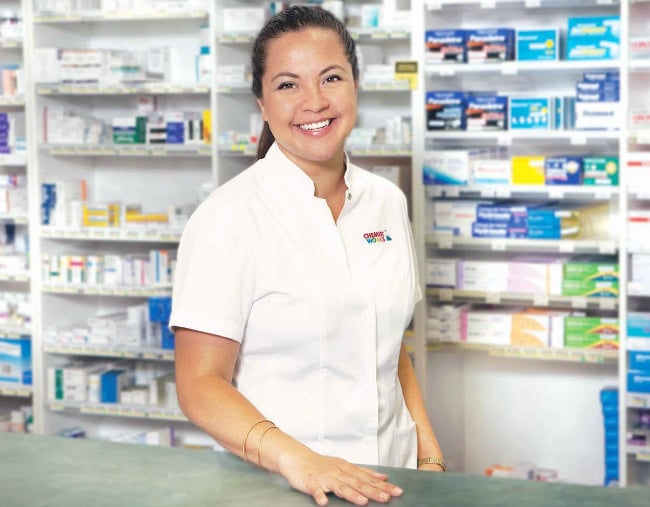 1. My 10-month-old baby has just got over a bout of diarrhoea. What can she have to help avoid dehydration?
Catherine: Rehydration fluids are better to use than ready-to-drink sports drinks, which many mums and dads often ask me about. Rehydration fluids ensure that the fluid being replaced is the right balance of electrolytes that have been lost. You'll find they are a little saltier and not as sweet to taste but that's what's needed. If your baby is breastfeeding you can just increase the feeds as much as possible.
But the most important thing is to monitor your baby and ensure there are lots of wet nappies and they are alert and responding well. Babies are so little they don't have as much fluid to lose as adults, and they will dehydrate really quickly. If the diarrhoea persists longer than 12 hours or you notice signs of dehydration like lethargy, sunken eyes, dark smelly urine, it's important to seek immediate medical attention. Remember, your pharmacy is only a short trip or a quick phone call away if you want to reassurance.
2. My 11-year-old daughter just started having bad breakouts. What do you recommend for this?