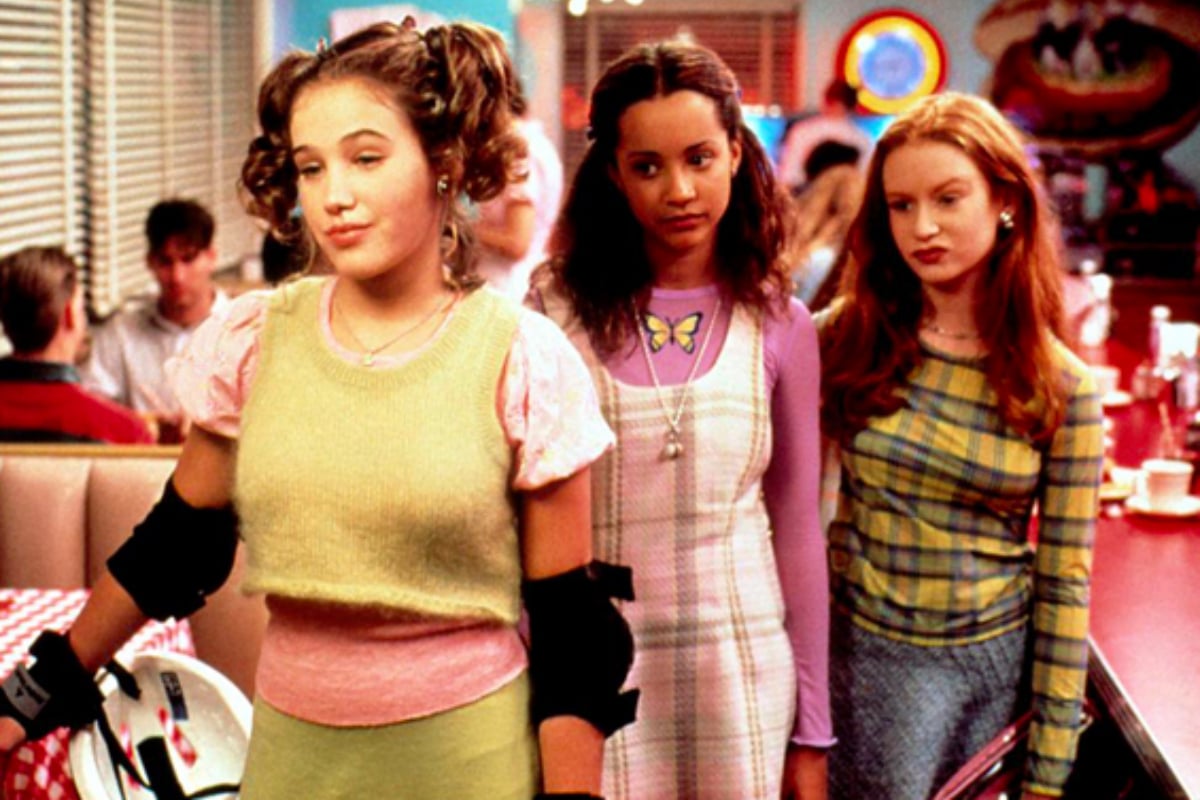 Netflix has announced a reboot of The Baby-Sitters Club with a 10-episode television adaption, based on Ann M. Martin's beloved best-selling book franchise.
It's been over 30 years since the legendary author released 'Kristy's Great Idea', the first book in the series that spawned a generation of responsible teenage book-keepers.
The original characters, best-friends Kristy Thomas, Mary Anne Spier, Claudia Kishi, Stacey McGill, and Dawn Schafe, are all set to feature. But the actors who will be given the honour of playing them is still unknown.
If you need a quick recap of the storyline, not to worry.
The above five characters – who are BFFs to beat all BFFs – establish their own business of a local babysitting service at the ripe age of 13. The series follows the girls as they navigate the complex life of being a teenager in Stoneybrook, Connecticut.
Thanks to The Baby-Sitters Club, we laughed, we cried, and we all thought babysitting was a totally normal thing to do at 13. And, it was likely the beginning of millenials' overuse of the word 'entrepreneur'.
It was one of everyone's favourites and the news of a reboot has every 90's kid excited.
Get ready to be reunited with The Baby-Sitters Club — a.k.a Kristy, Mary-Anne, Claudia, Stacey, and Dawn! #Glow & #Supergirl alum Rachel Shukert will serve as showrunner on our new 10-episode, live-action series w/ @LuciaAniello (#BroadCity #RoughNight) directing pic.twitter.com/enazf3O7PG

— See What's Next (@seewhatsnext) February 28, 2019