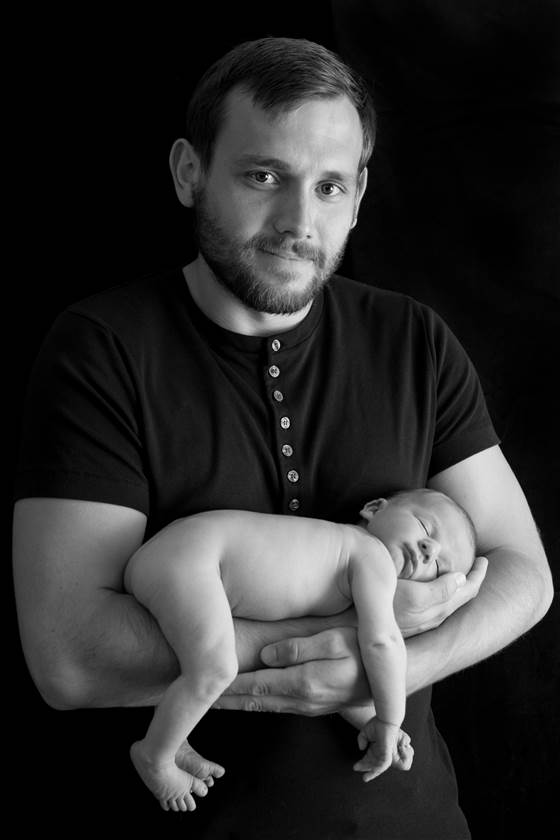 BY CARTER GADDIS
In one black and white photo, the father's smiling face gazes serenely at the camera, an image of pride and joy as he cradles his sleeping infant son in his forearms like a football. The naked baby's gangly arms and legs dangle, his little head pillowed comfortably in the palm of his dad's hand.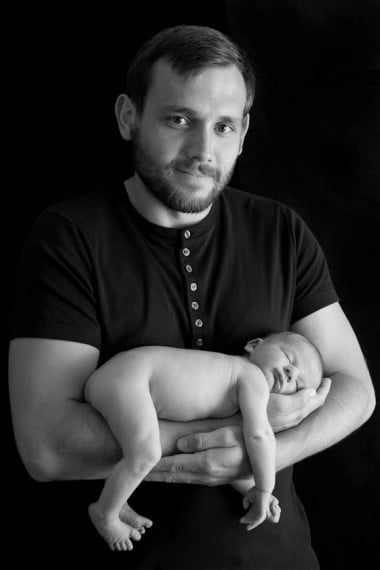 Image via Kristy Grant (the Dad Network.)
The chaos that ensued an instant later — as the baby pooped — reminded Al Ferguson that the hazards of handling a sleeping, naked newborn are very real, and very messy.
"It happened within a second," said Ferguson, a 26-year-old blogger from Kent in the United Kingdom. "As I felt his stomach tense, in the back of your head you know he's about to go poo, and then before you know it … he's doing it."