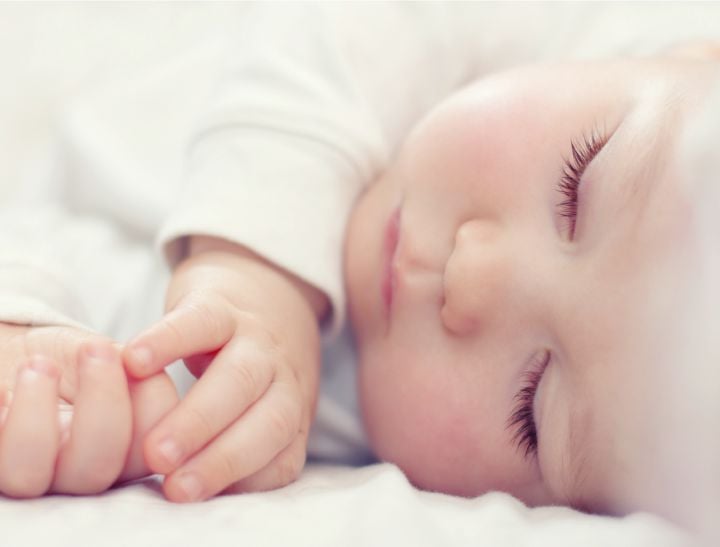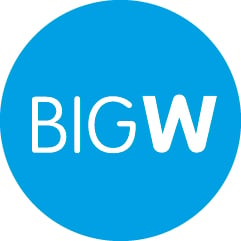 Thanks to our brand partner,
BIG W
When I was pregnant with my first child, I was one of THOSE mums-to-be.
You know – the ones who go a little bit overboard when it comes to baby supplies and decking out the nursery.
Baby wipe warmers? Shut up and take my money.
Stuffed animals? I bought more than North West probably has at home.
So as a consequence, I probably spent the equivalent of my baby's future degree on unnecessary 'stuff' that we barely even used.
If I could do it all again? I'd just head to my nearest Big W and pick up the essentials from their adorable Dymples range.
Don't believe me? Here's the proof that you definitely can get everything you need for your baby's nursery for less than $200.
1. The cot – $49.
The cot is one of the first things excited parents-to-be buy for their baby. It's understandable – it's one of the most symbolic baby purchases you can make.
But the cot doesn't have to cost a week's wage.
Big W's Dymples Portacot is a steal at $49. Yes, you read that correctly.
This one's a travel cot for babies on the move, so it's easy to assemble, easy to clean and comes with a carry case for easy storage and transportation.
Done.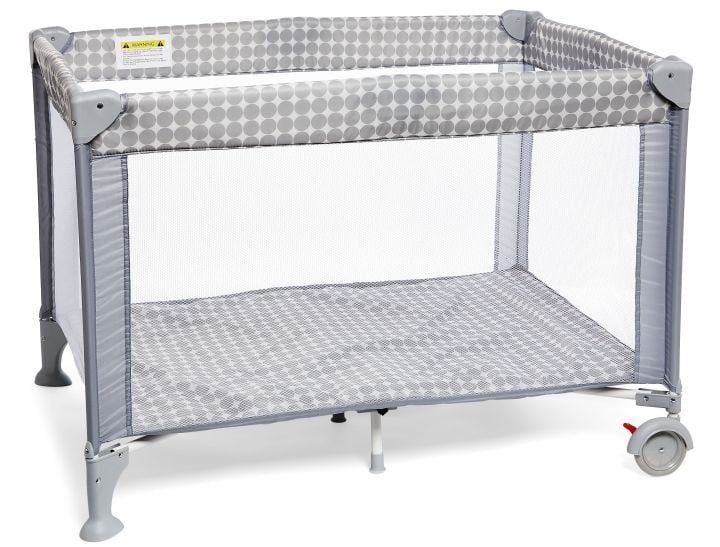 2. The sheets – $15.
Next up – sheets. And no, your baby doesn't need 7000 thread count Egyptian cotton sheets spun from pure gold.
All they'll need is the Dymples 3 Piece Cot Sheet Set for $15.
It includes a fitted sheet, flat sheet and pillowcase, and is made of polyester and cotton – so your baby will be comfortable (without you going broke).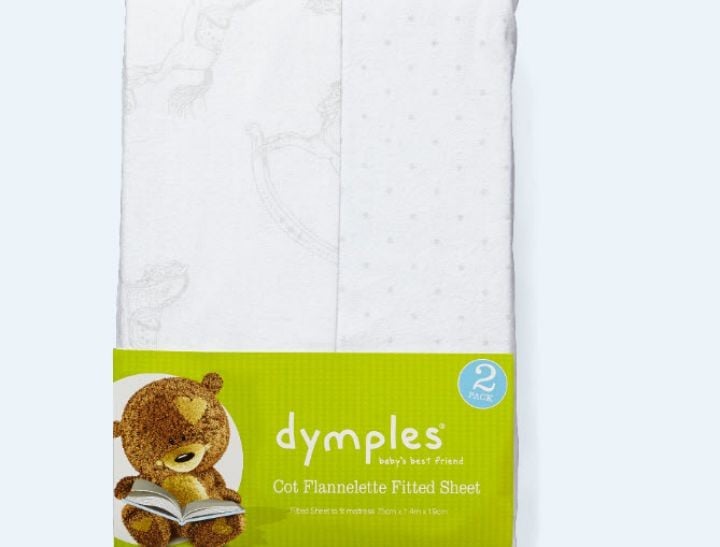 3. The stroller – $99.
Who needs a stroller that costs more than some people's car? No one, that's who.
So save your cash and grab a Dymples Royal 4 Wheel Stroller for $99.
You can use it as soon as your baby is born and it comes in a four position layback.
It's also got all the essential features like a large canopy with a viewing window so your baby can see the world around them, lockable wheels for safety and, best of all, it's really easy to use.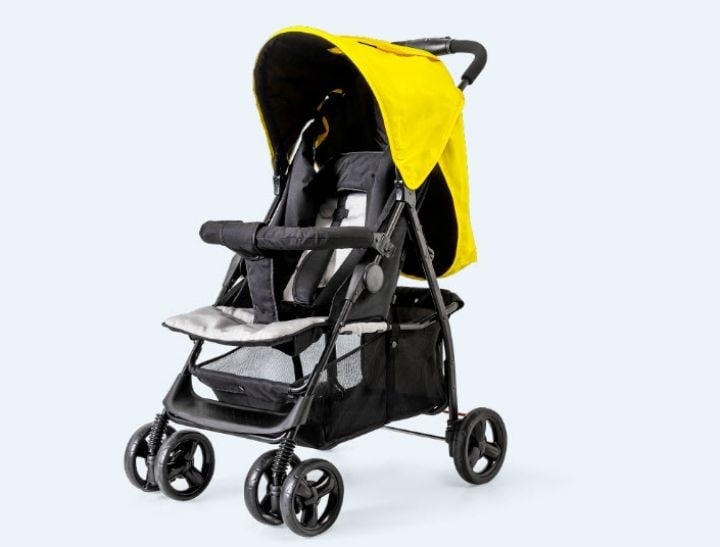 4. The blanket – $10.
Fact: All babies need a blanky. But, let's face it – it's the security the item brings that makes them love their blankets, not how much you spent on it.
Enter the Dymples 2 Pack Fleece Cuddle Rug. You can get it in grey or pink – for just $10.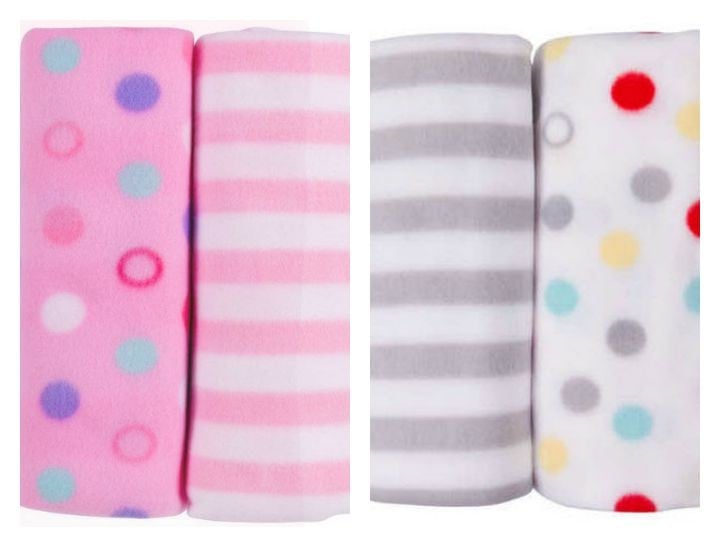 5. The onesie – $7.
There's nothing cuter than popping your tiny newborn into their very first onesie.
Dymples cotton coveralls are available in teeny tiny sizes 0000-1. There are a range of bright, fun prints available and at just $7 a pop, you can afford multiples of each.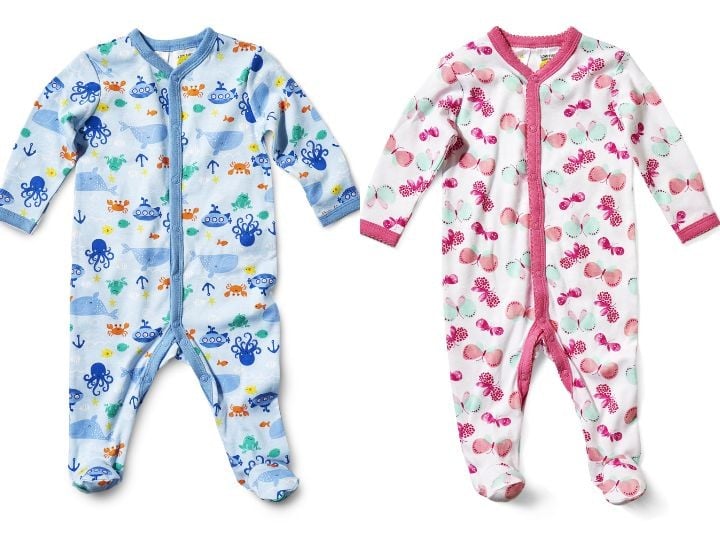 6. The so-cute-it-hurts outfits – from $8.
Ok, here's the fun part – buying outfits for your baby that are just so small and cute you will probably actually squeal over them.
At Big W you can pick up some Dymples print tees in a range of styles and prints in sizes 000-2 for just $8.
I'm a big fan of their Ripstop Shorts too – again in sizes 000-2, for $9.
But if you're shopping for a little girl? The Dymples Quilt Print Dress (sizes 000-2 for $18) is impossibly sweet.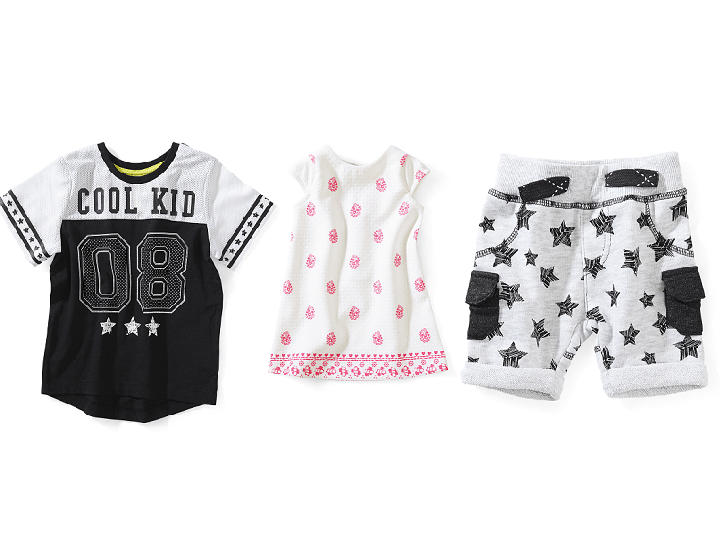 7. The bib – $5.50.
All babies need bibs (just trust me on this one) and the Dymples Bib 2 Pack is all you'll need.
It's cute, it's easy to put on and take off, and it's machine washable. Tick, tick, tick.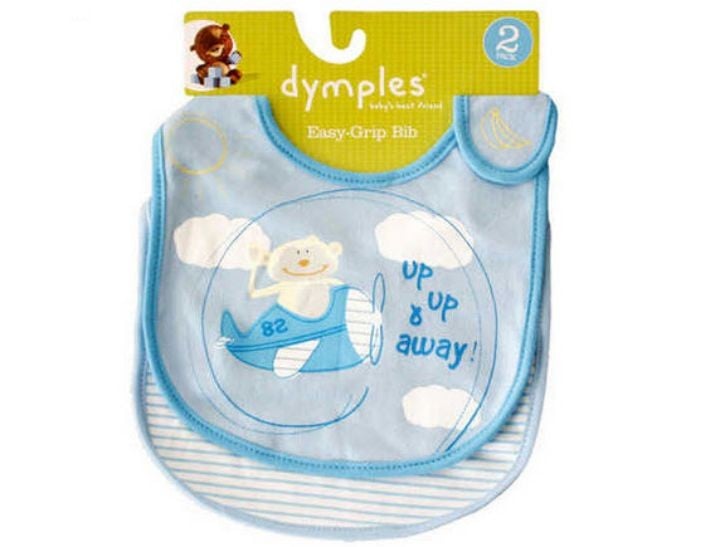 See? Just about everything you need for your baby, in the one shop, for less than $200 as promised – with change left over for a hot chocolate.
Winning.
What do you think are the most essential items to have in a nursery?
Want more? Try these:
The baby name app that tells you what your parents would've called you today.
It's okay. Most women do not look like Kate when they've just had a baby.