It's a challenge coming up with a unique baby name these days. You've got Pixies and Strummers and Khaleesis leaving maternity wards without anyone so much as batting an eyelid.
But goodness knows, Brendan Davies and Emma Langley from Somerset in the UK did their best. Their third child, a baby daughter born on December 21, is called Harlow Star.
The name really meant something to them: "We know the given meaning for the name Harlow is freedom-loving, adventurous, adaptable, intellectual, easygoing, progressive and sensual," Davis told Essex Live, "whereas Star was chosen for close family and friends that are no longer with us."
The problem was, it also meant something entirely different to around 80,000 other people.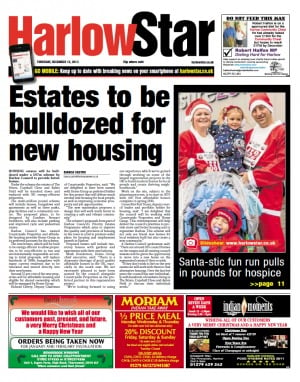 That's the other Harlow Star, a local newspaper in Harlow, Essex, a town 268km away to the north east of London.
Davies and Langley had never heard of the town, let alone its newspaper.
"I did have a comment on Christmas Day from my brother-in-law who asked me if she was conceived in Harlow, Essex, which was a funny comment as we had never heard of the place.
"I do know that Harlow is normally known to be a surname - and now a town with a local newspaper in Essex."
Who knows, maybe they've tapped into a whole new baby-naming resource. Preston Leader. Albany Extra. Manly Daily. No?
LISTEN: What happened to all the Nigels?