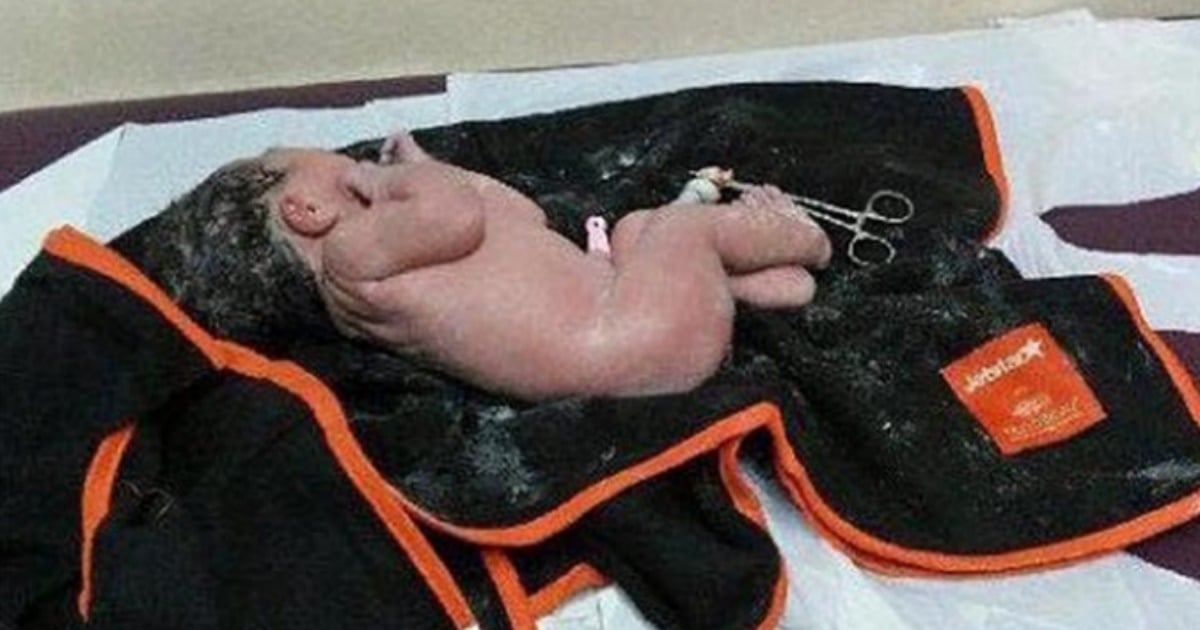 Jetstar's PR department will be licking their lips today at the news a HUMAN BABY has been named in honour of their airline's impeccable customer service.
Yes, oh yes, if they thought people doing jumping jacks on exotic beaches was a good endorsement, they won't know what hit 'em.
It turns out a pregnant mother gave birth on a Burma bound flight with the help of the Jetstar crew on Friday. Luckily for the mum, three passengers onboard happened to be doctors, and assisted the stewards in the delivery of the 2.9kg baby boy.
The beaming mum was blown away by the incredible service she received by both the cabin crew and Jetstar's customer service manager, Saw Ler Htu.
The name she gave her baby? Saw Jet Star.
Jetstar's policy states that women up to 40 weeks pregnant are allowed to travel on flights under 4 hours, however must provide a medical certificate upon boarding. Both mum and bub are said to be happy and healthy, and were transported to a local hospital shortly after the plane landed in Yangon Airport.
Undoubtedly stoked with the positive publicity, Jetstar Asia provided $1000 worth of baby supplies to the new mum and provided the doctors who assisted the birth with flight vouchers.
A Jetstar spokesperson said they are "proud of the way (the crew) assisted with the help of generous doctors on board to ensure the safe delivery of our youngest ever passenger on a flight".