A mum who wanted to give her unborn child a non-traditional name has faced the fury of a UK parenting forum, as well as some upset family members.
"No, you're not unreasonable… just ridiculous and stupid," one commenter wrote in a response to the mum's post asking for feedback on Mumsnet.
"It's not you who has to live with that name but your potential daughter," wrote another.
So what baby name has sparked such outrage?
The mum, who used the screen name AyGirl wanted to call her child, if she was a girl, Iris James.
Iris is, of course, the name of a flower (and also part of your eye) and while it hasn't been the most common in this millennium, it is a traditional girl's name.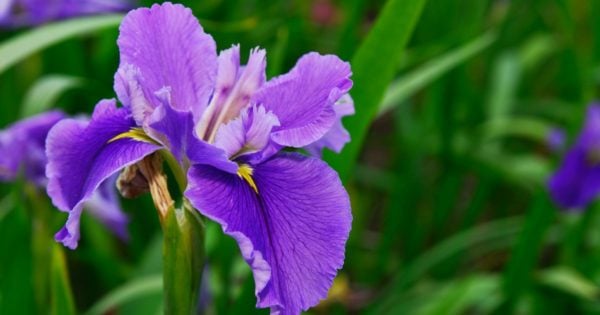 What some commenters really seemed to struggle with was the use of a traditional boy's moniker, James, as her daughter's second name... Right-o.
"Sorry but James is either a boys or surname," one user wrote.
"Why lumber your daughter with a boys name? Pretty ill thought out," agreed another.
A commenter pointed out the possible confusion with the name: "For the rest of her life, ever, she will be Iris Jane anyway because anytime she gives her name to someone, that's what it's going to come back as."
Another user put it like this: "The purpose of middle names is to embarrass the child later in life, so James will be fine."
Other Mumsnet users were more supportive.
"James is a boy's name, but it's also a surname, so I don't think it's completely absurd to use it as a middle name on a girl," one user said.