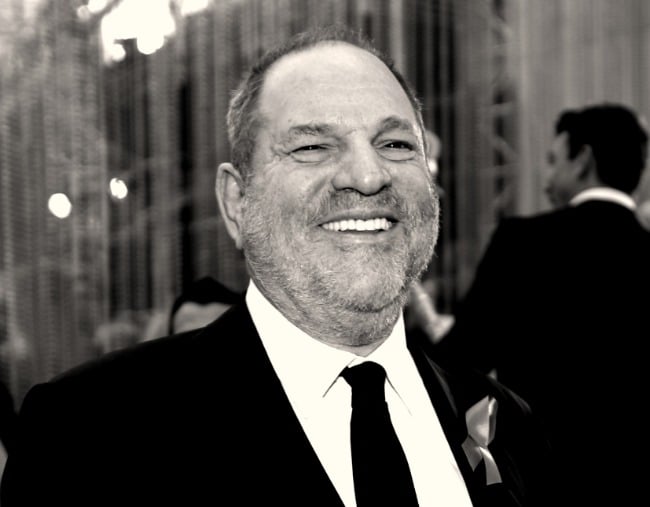 If you needed one more reason to hate Harvey Weinstein, we've found it.
Over the past few years, Harvey has been one of the hottest names for baby boys in Australia. Last year, it was in the top 50 nationally, and parents in some states loved it even more. In Victoria, it was the 18th most popular name for boys. In South Australia, it even cracked the top 10, claiming the seventh spot.
It's not hard to see why parents have been keen on Harvey. It's got that vintage appeal, having been popular in the 19th and early 20th century (in the US, at least – less so in Australia). Famous Harveys? Well, actor Harvey Keitel. Cool and a little offbeat.
As long as you didn't get the "Harvey Norman" jingle stuck in your head, it seemed like the name was all good.
But in October last year, that changed. The Harvey Weinstein scandal broke early in the month. That was when The New York Times ran a lengthy article about the film producer and executive, which accused him of sexually abusing actresses and employees over three decades.  That opened the floodgates.
Barely a day went by without a mention of Harvey Weinstein, and it was all bad. He became a symbol of men exploiting their power to abuse and harass women – not just in Hollywood, but around the world.
Names experts began tipping that the popularity of Harvey would suffer. In the US, the name had been hit by a double whammy. Hurricane Harvey had smashed into Texas not long before the sex abuse allegations had smashed into Weinstein.
Laura Wattenberg, from Baby Name Wizard, wrote that Harvey's "unsettling associations" could prove hard to shake.
"The more fashion-forward a name it is, the more susceptible it is to the slings and arrows of naming fortune," she added.
Last month, those predictions turned out to be true. According to an article in Metro titled "No one wants to name their child Harvey anymore", the name had plummeted in popularity in the UK – for girls as well as boys.
So what about Australia? Is Weinstein killing Harvey here too?
A mum in the UK is convinced she has the last ever baby Nigel. We discuss, on our podcast for imperfect parents. Post continues after audio. 
Mamamia decided to investigate. The Victorian Registry of Births, Deaths and Marriages supplied us with a month-by-month breakdown of how many times the name Harvey was given to babies in Victoria in 2017.
Harvey had a good month in September, with 25 little bundles of joy given the name. In October, the month the scandal broke, there were 32 Harveys – another high number. But then came the drop. In November, there were just 13 Harveys. In December, there were 16.