The storms that raged last weekend offered us one very small, very Australian gift.
A baby koala was rescued on Monday morning at Hawks Nest on the Hunter coast of New South Wales.
Louise Haynes told ABC she found the koala after she heard unusual noises coming from her chicken coop.
A small investigation found the small animal squeaking from its bundle of wet fur.
Haynes first thought she had found a rat but soon realised the cries were from a much more iconic animal.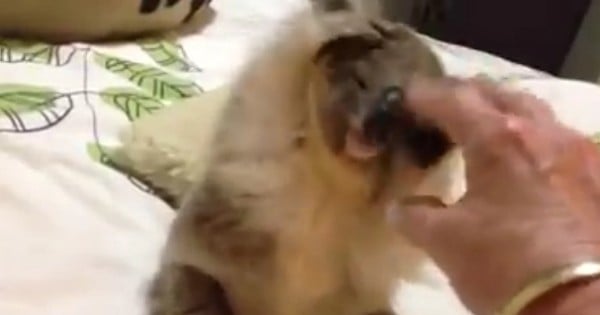 The Hawks Nest resident rushed to warm the koala and remove it from the harsh conditions.
"I wrapped it in my jumper and rushed inside," she said.
"It was cold when I picked it up, but soon warmed up and snuggled in."
Haynes rang Hunter Koala Preservation Society Care and Rescue (HKPSCR) and spoke to Ian Morphett who came out to assist.
The koala was believed to be the joey of a known adult koala that often visited the resident's eucalyptus tree.