Cots, blankets, rompers and prams. Among a safe place to sleep, healthcare and a loving home, these are just some of the essential items babies need to survive.
But for disadvantaged mothers and fathers in crisis, they're luxuries not many can afford.
When faced with piles of old baby items their children no longer had use for, it was this realisation that prompted five Gold Coast working mums to form Baby Give Back, a not-for-profit charity that provides for families when they can't for themselves.
"The light bulb moment for me was thinking 'what if it were me?'," Baby Give Back's founder, Carly Fradgley told Mamamia.
"I feel so lucky to be able to give my kids everything they want and need, so the idea of being in a situation where you couldn't provide basic essentials for your child is horrible. That is the 'why' behind what we're doing."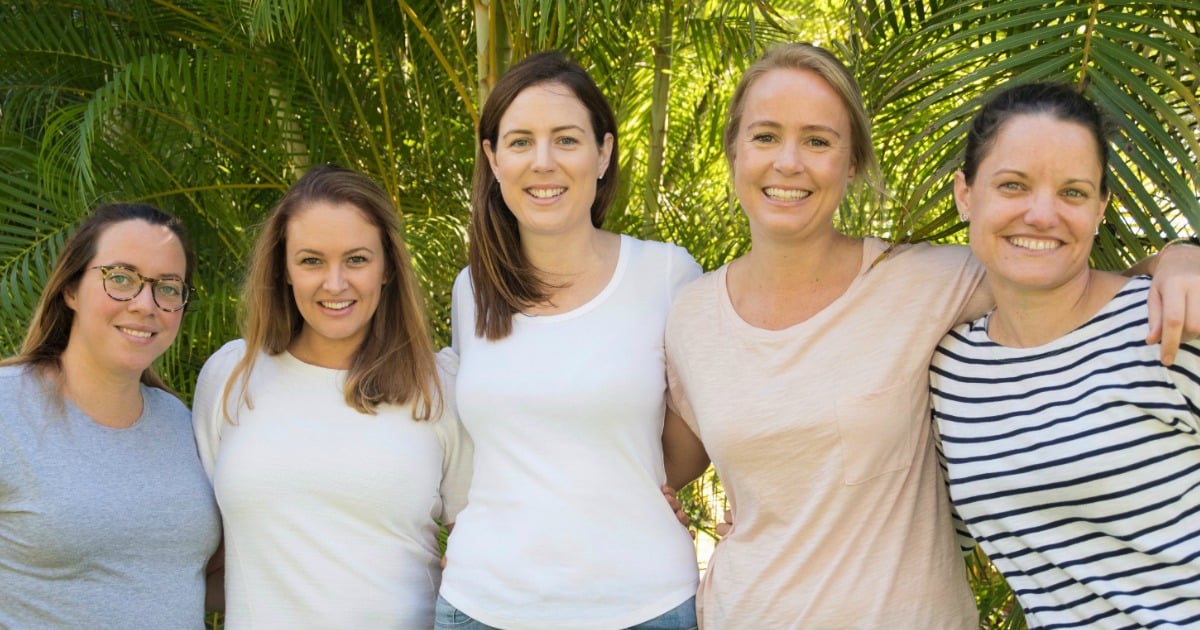 Providing thousands of donations of beautiful new and pre-loved baby clothes and items, including nappies, wipes, toys, books, bottles, linen, cots, bassinets and prams, Baby Give Back supports social services agencies and workers in getting families in the Gold Coast and surrounding areas the help they need so every baby can get an equal start in life.
In the wake of Cyclone Debbie in early 2017, Baby Give Back were able to assist affected families who lost most of their possessions with clothing, linen, toys, books and household necessities, tallying a staggering 1,800 items in under 24 hours.