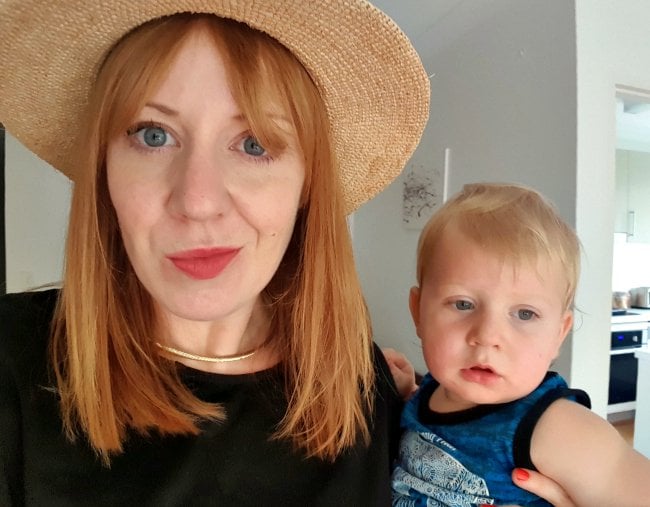 Someone once said to me that parenting is like gold mining. You have to dig through a lot of dirt and rubble and falling rocks but every so often, you find a golden nugget and it's pure joy. It makes it all worth it.
But still, a huge proportion of childrearing is that relentless rubble known as bath, bottle, bed and repeat. It's kind of like a movie on a never-ending loop. Even if you love that movie, that sh*t gets tedious sometimes.
So last year when my bestie got engaged and a wedding date was set in the diary, it was decided that the hubby and I would have our first overseas weekend – two nights, three days – without our babe, who is now more like a stroppy teen at almost two years old.
We jumped around for almost a year, saying things like, "It's going to be lit". That's what young child-free people say and we were, for two nights and three days, going to be one of them. Oh the sweet delight of it all.
It was the light at the end of our parenting-fatigue tunnel. My son Max is a night-time jerk who is yet to sleep a full night. We're hoping he's setting himself for a high-flying job that suits those who function on just three-hours sleep a night.
Anyway, the weekend. The Weekend. The bags were packed, the outfits chosen, the swanky hotel booked and we had a pocket full of cash to splash on complex cocktails to be consumed whenever and wherever the hell we wanted.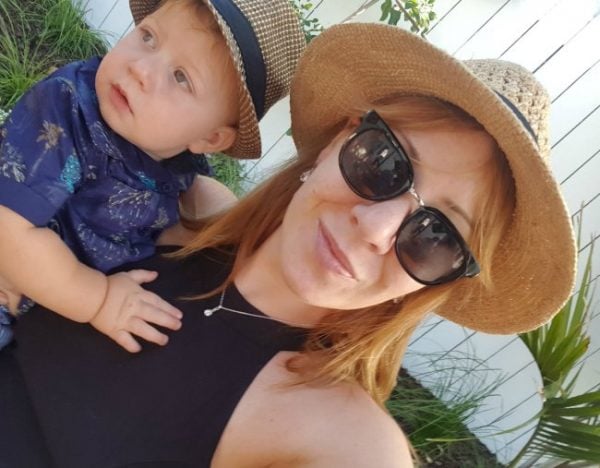 Yes, it was going to be like The Hangover, albeit a slightly pathetic parent version. But the possibilities (and the Instagram hashtags) were endless. Who was getting the face tattoo? We weren't yet sure. #parentsontour
But just like everything in life, especially in parenting life, expectation versus reality is always slightly skewed. We thought we'd be running out the door, jumping into the car and heading to the airport as fast as you could say, "Let's get this mother-rucking party started".
The reality is that the hour-long journey to the airport after leaving Max with my mum and dad, two capable human beings (most of the time), finally happened after plenty of stalling and last-minute advice before sitting in the car in stony silence.
The silence only punctuated by voicing irrational fears and admittedly, a bit of ugly crying. What if my mum and Max fell down the stairs and broke their necks? What if they were all wiped out in a car accident? What if Max chokes on a grape that my parents had failed to prepare properly?
It would be unreasonable to ask the trio to wrap themselves in a industrial cotton wool and stay for two nights and three days in a padded room, surviving only on zero-choking-hazard fare, like apple puree and water. But I would have been happier if I could and they would.
Let's be real, Max has had plenty of parent-free time over his short life. But we've only ever been an hour away if anything went wrong. Nothing ever did go wrong though, because my parents and my husband's parents had navigated their own years of parenting without any deathly mishaps with grapes.
But it's different when the distance between parent and child is separated by a great big ocean and a flight and an hour-long car journey. This little thing you produced seems like an even smaller fleck in the distance. And that makes it all a little less lit and a little more lost.
Now, the weekend wasn't wasted. There was a beautiful wedding, margarita-sponsored twerking on the d-floor and some sheet tussling action at any darn time of the day we wanted because we had a king-size bed sans small child in it. Hallelujah to that, am I right ladies?
But before we had our beautiful baby, I always thought that child-free time would be that moment were you clawed back at the carefree life you enjoyed before becoming a parent. It would be as simple as that.
But really, while there's fun to be had, it doesn't have that same satisfying feeling it once had. It's now mixed with guilt and worry and irrational fears, and no matter how good you are at using the tennis racket of your old life to bat those feeling away, they are still there, just lurking in the background.
Parents will often say it feels like something is missing when they apart from their child, like they've lost a limb. Phoebe Burgess just spent a week working in New York without her bub Poppy and documented the double-edged sword of child-free time on her Insta-stories.
Yes, you can finally eat a meal in a fancy restaurant in a slick outfit that is sick stain-free — but where's that beloved pudgy hand grabbing at their share?
So, after my long-awaited child-free time, the best part of it was returning. I was more than ready to clock back into that lifelong shift that is gold mining my way through parenting. And for a short time, the dirt, the rubble and the falling rocks were just as glorious as the golden nuggets.
What was your first trip away from your baby like? Tell us in the comments section below.