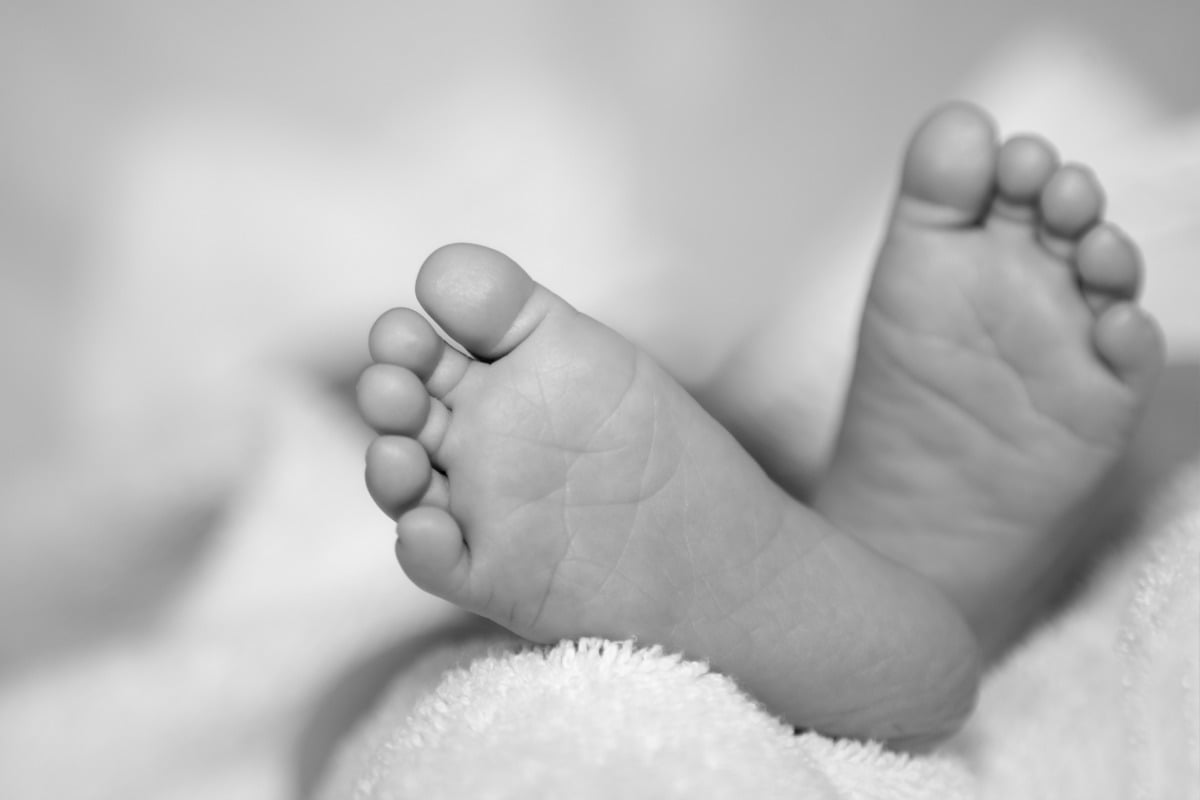 As residents on quiet, suburban Church Street in Newcastle woke on Tuesday morning – perhaps as they spent their time getting the kids ready for school, or making sure they had everything they needed for work – emergency services disturbed the peace.
Lights and sirens raced down the road.
The residents emerged, wiping their tired eyes as they wandered onto their street to await information on what all the commotion was about.
Never did they expect such tragic news.
Police are on the search for the mother of the newborn baby found dead in a Newcastle backyard. Post continues after video.
NSW emergency services were called to an address on the street in the beachside suburb of Stockton just after 7am, where they were met with the body of an abandoned newborn baby.
At this stage, it's unclear how or when the baby got there, or who the parents are.
A post-mortem examination will be conducted to determine the age, sex and cause of death, NSW Police said in a statement.
Detective Superintendent Brett Greentree said police have grave concerns for the mother, whom it's believed gave birth "very recently" and may need medical assistance.
"It's just really a heartbreaking situation. It's very, very sad," he told reporters in Newcastle.
"We're hoping that between the investigations and the community we'll be able to identify this female first and foremost and make sure she has medical treatment."
Investigators don't believe there is a connection between the baby's identity and the person who owns the home where they baby was found.