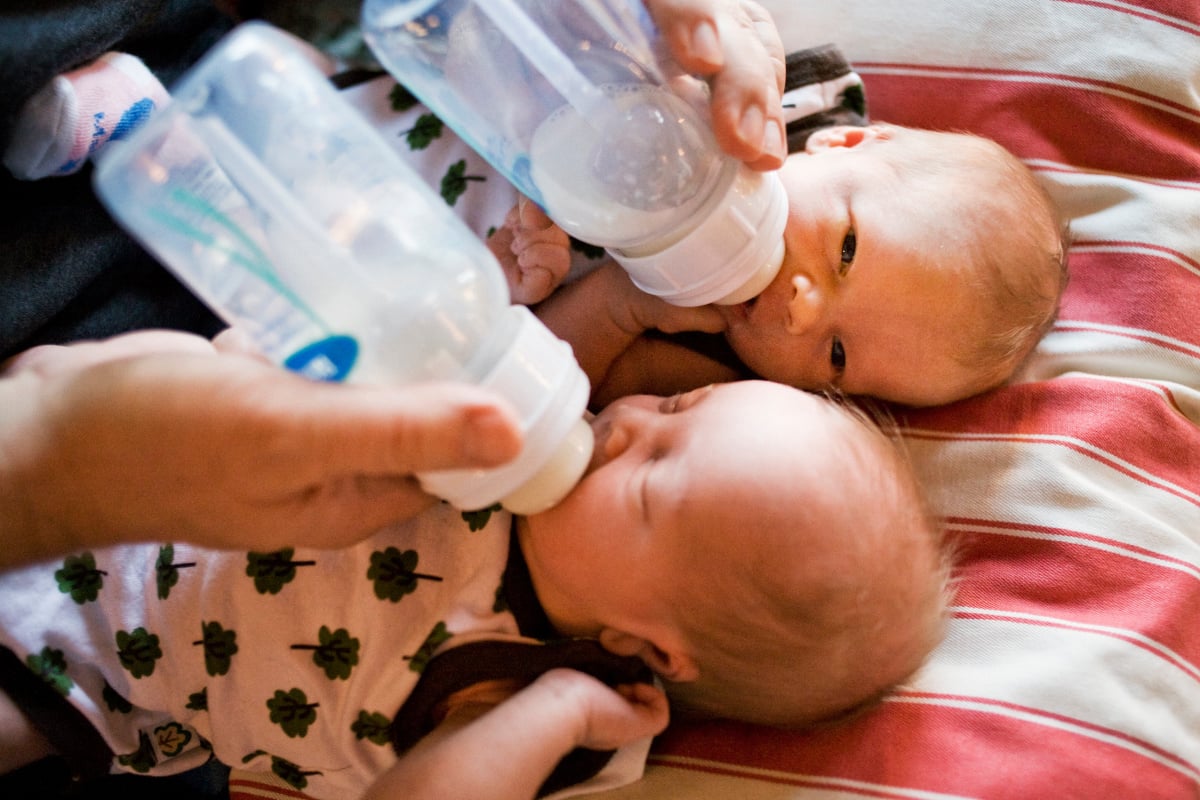 Elise Harding was tired and disappointed.
The new mum of twins had tried for three months to breastfeed her newborn twins but it just wasn't working.
"I found breastfeeding really, really hard so I attended breastfeeding education sessions and a breastfeeding clinic for the first two months when my children were born," Elise told Mamamia.
"But my children had poor sucks and I was expressing and breastfeeding and bottle feeding and topping up with formula and getting basically an hours sleep overnight."
Elise was exhausted. She felt like she was spending more time with her breast pump than her babies – breastfeeding just wasn't a feasible option anymore.
She chose to formula feed her twins, something she says was not an easy decision.
Mamamia's daily news podcast The Quicky will get you up to speed on what you need to know today…

Mothers of multiples – twins, triplets, etc. – that are formula fed can receive discounts on bulk Karicare and Aptamil baby formula orders with a signed letter from their doctor or a registered maternal health nurse.
Elise asked her community nurse for the letter, which was required to be on NSW Health letterhead, but was denied.
"[The nurse] called me back and she said that the NSW Health position was that they endorse breastfeeding, which I was really upset by because I really, really wanted to breastfeed and I tried my darnedest to breastfeed."
She submitted a complaint in December and the nursing unit manager apologised for the nurses choice of words, but reiterated that writing a letter to enable Elise easier access to formula would contravene policy.
"I found that so horrible," Elise said. "Not all women can breastfeed and health professionals should be educated to know that perhaps it's not possible and you shouldn't discriminate against women who don't."