Life is all about priorities.
And sometimes, we women have got to put ourselves before the kids.
Especially when there's a flower bouquet that will ultimately define the catcher's future flying right at us.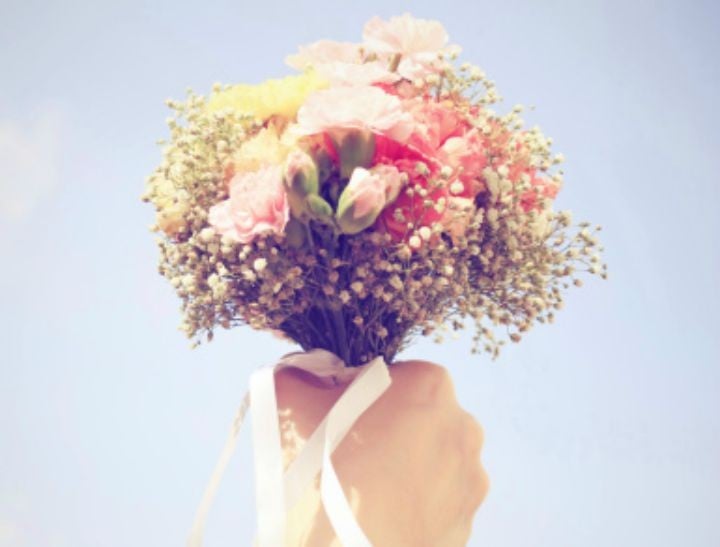 And so, faced with the split-second decision of attempting to catch the life-altering posy or continuing to safely hold the child and giving up all prospects of marriage, the woman in this clip makes the logical choice.
Dropping the child.
(Other options include putting the child down before the toss or trying for a one-handed grab while still holding on to the girl, but we'll ignore that for the moment.)