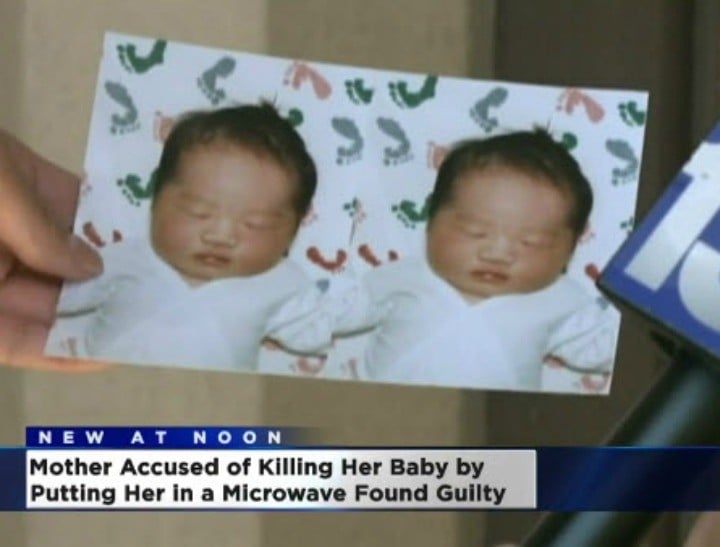 A woman has been found guilty of murdering her 2-month-old daughter, after putting her in a microwave.
Prosecuters say that in March 2011, Ka Yang put her daughter, Mirabelle Thao-Lo in the microwave. She was at her home in Sacramento, California at the time.
The prosecutors say that the 34-year-old put Mirabelle in the microwave for 2-and-a-half to five minutes.

Yang claims that she was having a seizure during the incident and was unaware that she put her daughter in the microwave when it happened.
But prosecutors argued that Yang had lied to investigators about Mirabelle's death before they discovered a dummy inside the microwave, reports The Sacramento Bee.

The baby died while in the cooking device and authorities say she suffered from extensive thermal injuries.
The Sacramento County District Attorney's Office says that on Friday Yang was also convicted of child assault, causing death, by jurors.
The mother could face 26 years to life imprisonment. She will be sentenced at a later date, most likely in December this year.
WATCH the news about Ka Yang from 2011...