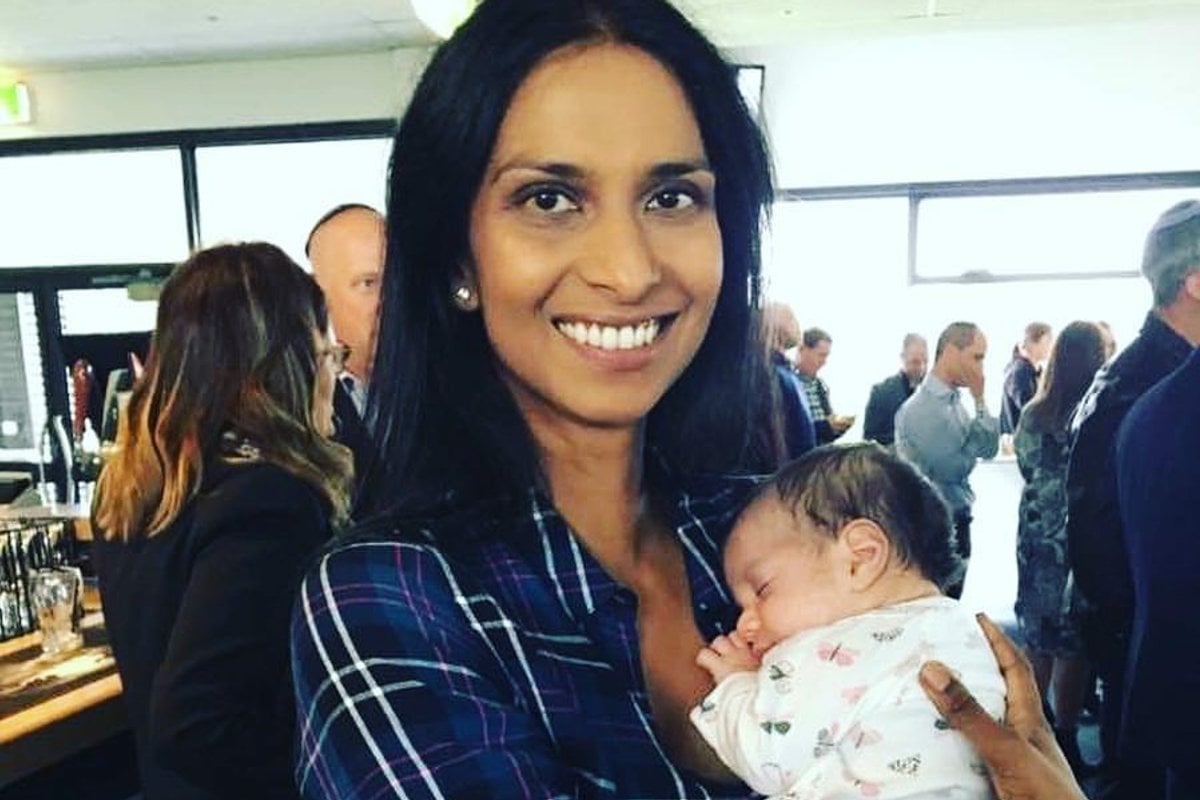 Last year in March, our youngest daughter was born. 
My step-kids, toddler and grandparents came in to meet her that evening. The next morning as my husband and toddler were driving back into hospital, a nurse came into my room and told me that 'because of COVID-19' the overnight nursery would be closed, I wasn't allowed to leave my room and no visitors would be allowed for four days.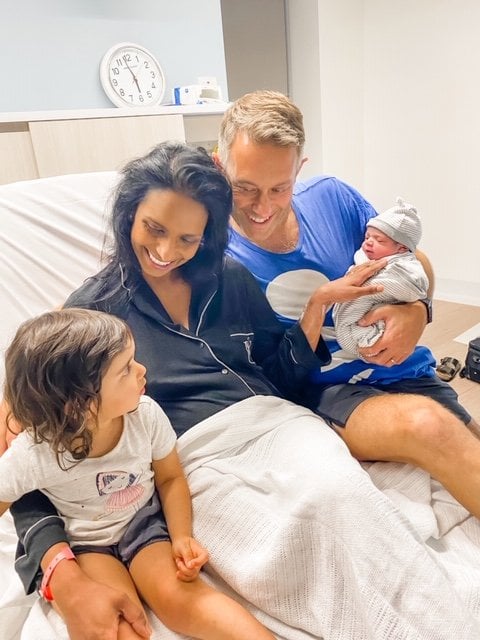 My husband and toddler meeting the baby, before they were sent home and unable to return. Image: Supplied. 
I had only spent one night away from my toddler since she was born, and a handful more away from my husband, so I was devastated. I'd never felt so alone. 
My step-kids and toddler were upset too. What is going on? Why can't we all be together? They desperately wanted to spend time with their baby sister. 
I remember returning home four days later and crying with happiness to be with my family again.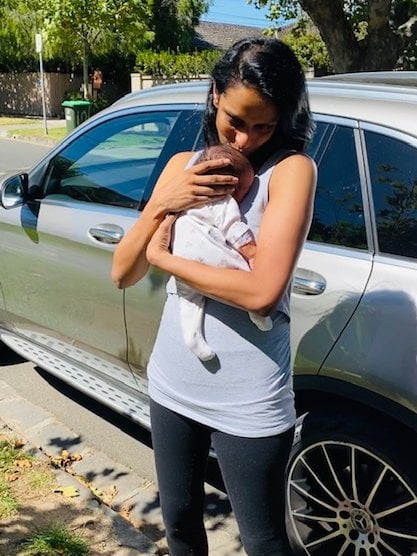 Bringing her home. Image: Supplied.