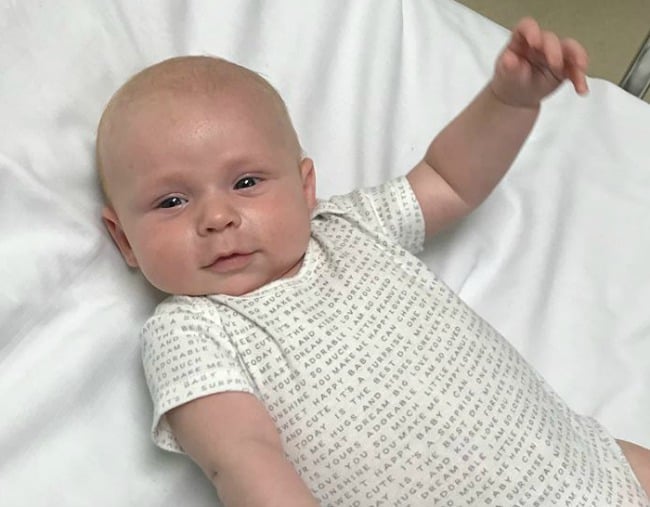 On Rebecca Tafaro Boyer's first day back at work from maternity leave, she asked her husband to send her hourly updates and pictures of her baby William.
But when Rebecca received a photo of her son sleeping in his car seat from her husband, she instantly replied with a "nagging mum" text.
Realising her son's car seatbelt was sitting to low, she quickly messaged her husband, warning him that he wasn't strapped in properly.
"My nagging wife reply was to correct William's position in the car seat – the straps were too loose and the chest clip was way too low," the mum from Memphis recalled on Facebook.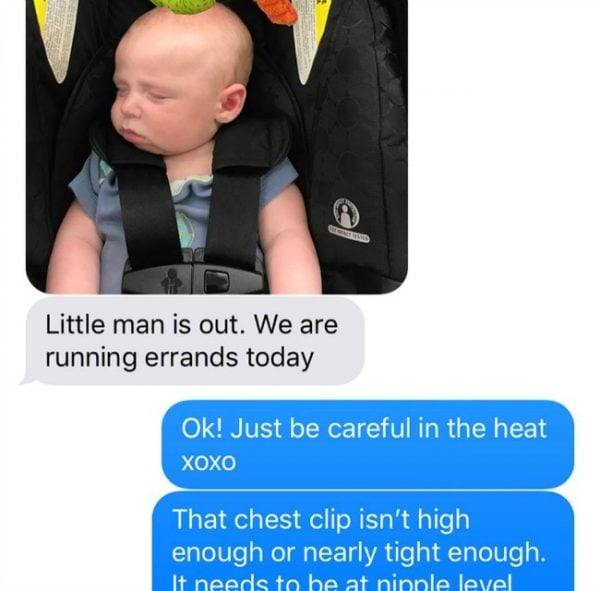 "And because I know my husband, I'm sure that he laughed at me and rolled his eyes before tightening the car seat and fixing the chest clip."
But it turns out Rebecca's nagging text may have saved her son's life.
Just moments after William's father adjusted his car seat, they were involved in a car crash while going 80km/h when another driver made a quick left turn.