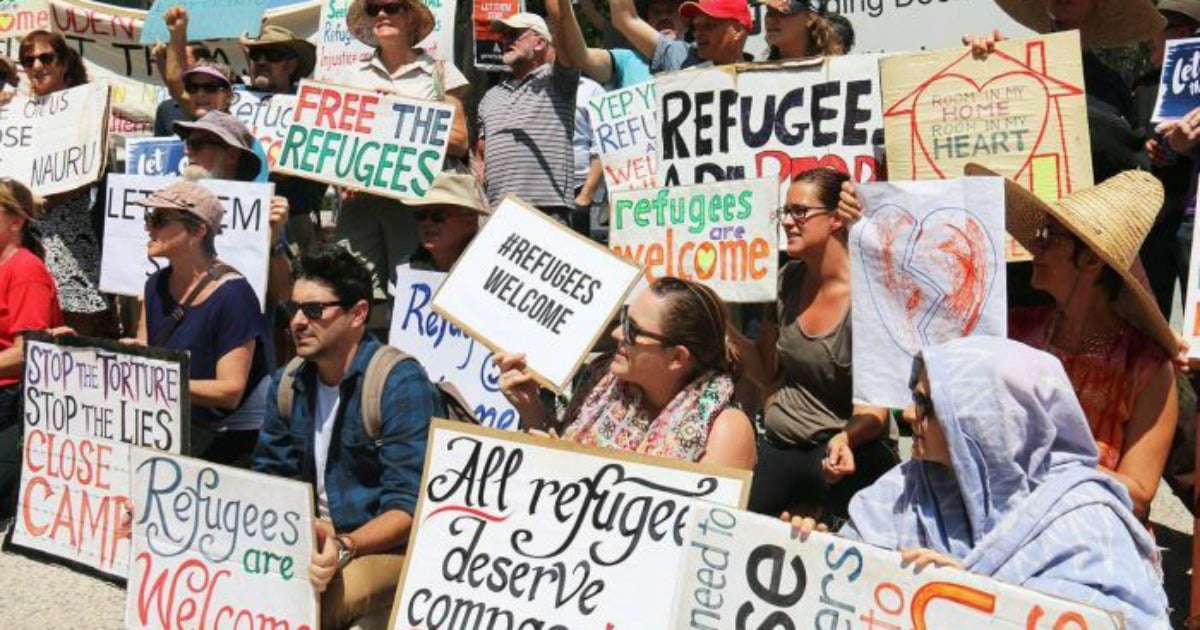 Image: ABC News, Kristian Silva
An asylum seeker baby currently staying at a hospital in Brisbane will be moved to community detention, but could still end up being returned to Nauru, Immigration Minister Peter Dutton says.
One-year-old Asha remains at Brisbane's Lady Cilento Children's Hospital after doctors refused to release her until a safe home was found.
Mr Dutton said immigration officials had reached an agreement with doctors that Asha and her family would be transferred to community detention in Brisbane, but that they would receive no special treatment and may end up back in Nauru if they were not deemed to be legitimate refugees.
The child's fate has been the focal point of a 10-day protest outside the hospital, with dozens of protesters continuing to rally outside the building's entrance today.
"The advice I have received is the doctors from the hospital have said the baby's treatment has concluded and they would be happy for the baby to go out into community detention," Mr Dutton said.
"That's what we have proposed all along but at some point, if people have matters finalised in Australia, they will be returning to Nauru."
Mr Dutton said the Asha case had been "hijacked" by refugee advocates and that the Government's position was unchanged.
"I'm not sure if they are interested in the best interests of the child. I am. I want to look at each case, people can go into community detention – I have said to you before I want to get the number of children in detention down to zero."
Mr Dutton said he would not comment on precisely how soon Asha would be moved.
"But, as I say, I'm advised there has been agreement from the doctors in relation to the movement of the baby and when it's appropriate to do so, sooner than later, that'll take place."
Mr Dutton was also asked to comment on why he thought the doctors had agreed to Asha's move when the Government's immigration policy was unchanged.
"That's a question for them, but I understand there are some pressures at the hospital in terms of bed space and the rest of it, but that is an issue for the Queensland Government."