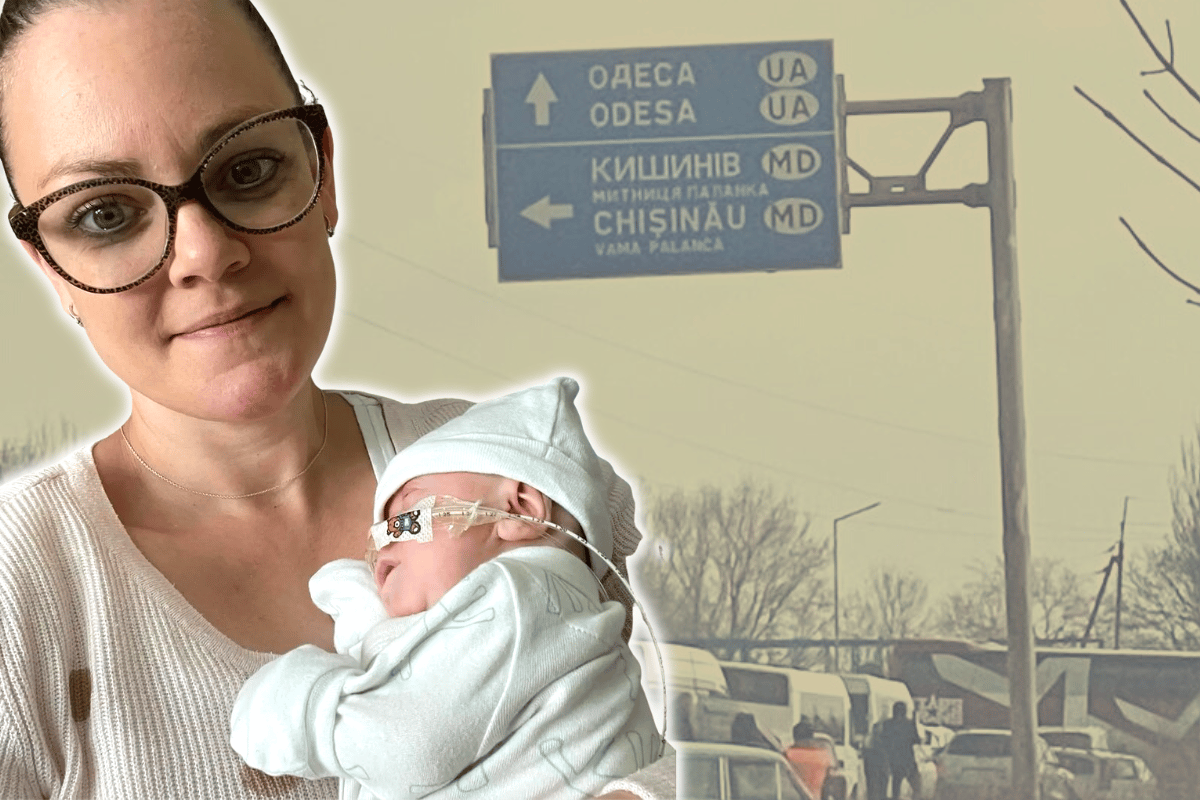 Listen to this story being read by Rebecca Davis, here.
This article deals with an account of miscarriage that could be triggering for some readers.
It's 7am London time when Jess van Nooten and I first speak.
Her words are hushed through the phone. Her voice is friendly, but strained. Tired.
And then I hear Alba's cry; the little baby that made headlines, born 11 weeks premature via a surrogate in Ukraine - two days before Russia declared war. 
"How is she going?" I ask. 
"Not great actually," tells Jess, a 38-year-old chef from Melbourne. 
Alba is about to undergo surgery, she explains. Today. At London's GOSH Hospital. 
It's her fifth surgery. And this one is to correct a knotted shunt - a small tube placed in the brain which drains fluid into her stomach.
I listen and reassure her it's more than okay for us to talk another time. She apologises sincerely, and we say our goodbyes. 
Alba's surgery is just the latest challenge in a long line of things that didn't exactly go to plan since she came into this world on 22.02.22.
But then, Jess' past near-decade hasn't exactly gone to plan either.
A Melbourne couple's race to save their newborn from the Ukraine war zone. Article continues after video.
The journey to surrogacy.
It took eight years - and 15 rounds of IVF - before Jess van Nooten and Kevin Middleton considered surrogacy. 
"Every time we did an egg transfer [for IVF] we would fail or miscarry. It was really horrible," shares Jess when we speak a week later.
And then a new doctor intervened. He suggested they did embryo banking (freezing embryos) - and surrogacy.