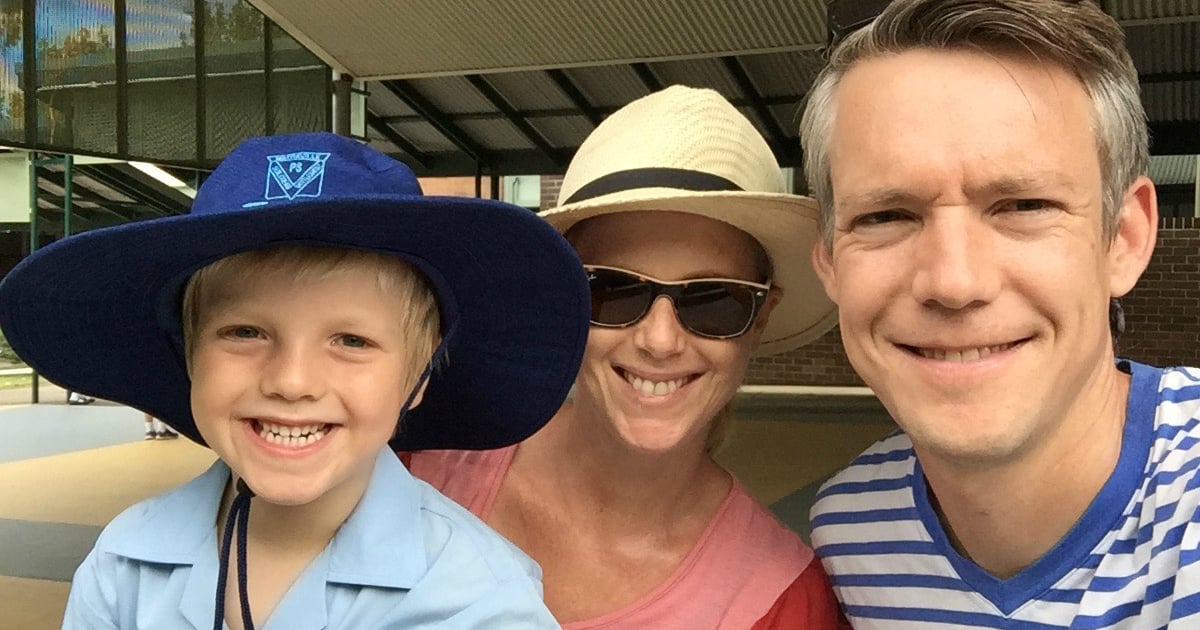 I had just turned 32 and life was pretty perfect. I had a gorgeous 15-month-old baby boy, a loving husband, I had just started working part-time again, and was about to buy a house. Life was brilliant.
I had just finished breast feeding, so thought it normal when I felt a lump in my breast. I sat on it for a month until I thought I'd kill two birds with one stone and get the doc to check it out while I had my son in for conjunctivitis. Two scans and three doctors' appointments later and my worst fear was confirmed.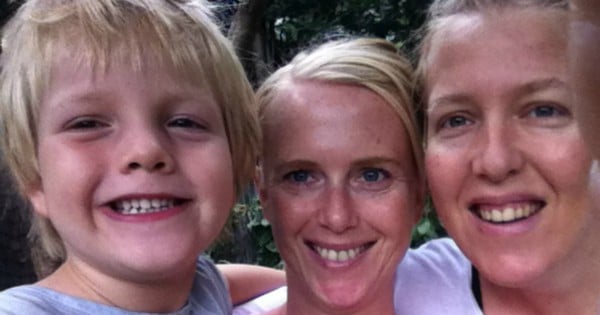 I had breast cancer.
Invasive early breast cancer in one breast, a dodgy mark in the other (which turned out to be a benign fibro adenoma) and under my arm, cancer in a lymph node. Next came a blur of surgery, radiotherapy, chemotherapy, a load of drugs, reconstructive surgery and being told I would need 5-10 years of tamoxifen (hormone therapy – which is like having PMS constantly).
I must say I dealt with chemo and radiotherapy pretty well. I was offered an easier version of chemo to save my ovaries as it turned out my tumour was very small (1.2mm).
Losing most of my hair was pretty horrid, but I think my brain helped me cope as I thought I had more hair than I did. Only looking back at photos now do I see that I had very little (in my brain I was sort of rocking a crop/pixie do – it was NOTHING like that, but thanks brain for the false confidence, it got me through!).
Watch: Could you recognise the symptoms of ovarian cancer?

The things that really helped were my incredible family. They were always there whenever I needed them, at the drop of a hat – quite a feat considering one lot live in country Victoria and one lot live in London!
My friends were amazing, delivering food and helping out with my son, and work was so supportive as well, allowing me time off whenever I needed it (working felt good – some normality in the craziness).
In a way, breast cancer has given me the opportunity to be the best person I can be…
I took up meditation (something I had always wanted to do) and started really working on myself, physically, emotionally and spiritually. I did everything I could possibly think of to be the happiest I could be, in a not-so-happy situation.
Now, I try not to get stressed about the small stuff. I take time out when I need to. I savour every moment with my loved ones and take nothing for granted. Last year my husband and I, with the help of our son Leni, started a business – Splashsuits www.splashsuits.com.au -something we may never have done "before BC". We make children's waterproof playsuits encouraging kids to be more active and healthy outdoors, and we donate $1 from every sale online to breast cancer research.I am now an Ambassador for the Mother's Day Classic, having raised more than $20,000 for them in the past few years.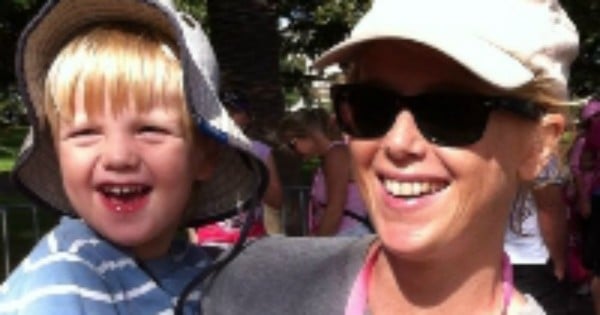 One of the hardest things about getting breast cancer was it interrupted my dream of having more children – while I am so blessed and grateful for my awesome boy, I always envisioned myself with two or three. For the first few years post-diagnosis, I found it incredibly difficult to watch people around me having second, third or fourth kids. Having grown up very close to my two sisters, I was so worried Leni would suffer as an only child. My fears have been allayed now as all I see is a confident, happy, hilarious child with loads of friends.
However, my desire is still for more children. And now Leni is nearly 6, he's asked kindly if he could please have a brother or sister. He assures me I won't need to get up at night, as he's happy to do the feeding….
So comes the next chapter.
My super smart, brilliant oncologist has given me the green light to stop the tamoxifen for a year (I've been on it for four years now), have another baby and then jump back on it.
Although he's told me that it's very unlikely I will ever see this cancer again, there is still some trauma deep down there, and some fear that hopefully one day dissolves.
99 percent of me feels sure that this – hiccup – shall we say, is over. I realise there's always more work to be done to strengthen ourselves and our souls, so I will continue on that journey probably forever.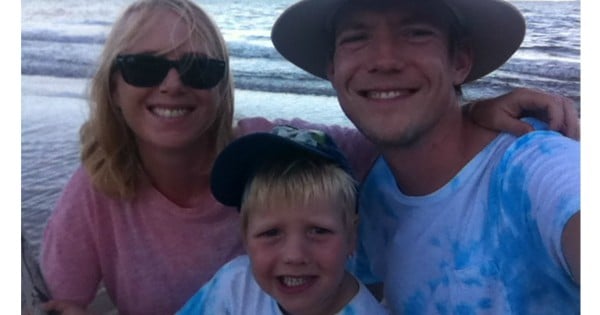 But for now it's time to pick up where I left off and to create another beautiful human being.
Pregnant or not, I will never stop taking part in the Mother's Day Classic. The support I receive while trying to raise funds and sponsorship is always humbling. Whether people donate $5 or $500, it all helps and every donation is received with love.
I do believe that because of research we will have a cure for breast cancer one day soon. Women are powerful creatures, give us a challenge and we will rise to it.
Cancer, your days are numbered.
Harmony Hourahine Southern is a 37-year-old Sydney mum. To sponsor her in this year's Mother's Day Classic click here. You can put together a team for the Mother's Day Classic, and also help the cause through fundraising and volunteering.