Sign up to Mamamia's newsletter and have great articles delivered to your inbox.
To every ambitious woman who wants to have a baby,
It's all true, what they say. You only have to look around to know that.
Whenever a woman gets a brilliant, high-profile job the world wants to know one thing: Does she have children?
If the answer is NO (oh hiii, Gladys, Julia, Julie) then we all nod, wisely. Well, that explains that, then. She's not one of those REAL women with stretch marks and shrunken Super and a gaggle of tiny mouths to feed. She doesn't have to run out of the office at 4.30 for pick-up, or sacrifice weekend off-sites to be at sports' sidelines, or miss breakfast meetings to fill lunch boxes.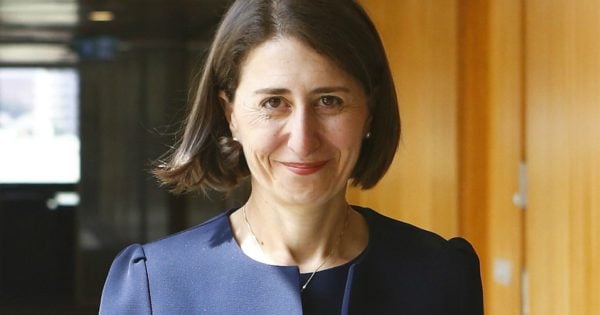 If the answer is YES, (hey there, Tanya, Penny, Kate) then the conversation takes a different turn. Who's looking after the children? Clearly, she never sees them. How much time did she take off when she had them? She must have about 100 nannies. Really, why bother having children if you're not going to raise them yourself?
Sorry, brave young women with everything ahead of you, you're screwed if you do, and you're screwed if you don't.
But you already know that, right? It's the conversation that's all around you - you've been told by smart women you respect that no, you can't 'Have It All', at least not at the same time. You've been lectured about when to Lean In and when to Lean Out. You are lying awake at night quietly worrying that all your hard work may be for nothing if you're going to spend several of your prime years lying on the floor playing with Thomas tracks.