Toys 'R' Us, which owns Babies 'R' Us, announced this week that it is in voluntary administration under McGrathNicol, dealing a major blow for parents all over Australia. But worse news was yet to come.
On Monday, Babies 'R' Us announced that gift vouchers will only be honoured for Australian consumers who spend double the value of each valid card: meaning that if there was a voucher for $200, $400 needed to be spent to redeem it.
The announcement was met with the ire of hundreds of parents on the company's Facebook page, with gift holders feeling duped and cheated by the change in conditions. Customers felt that if a voucher had been purchased, especially if it was a gift, then the same terms should apply.
There was much discussion as to whether the decision was simply bad luck, or completely unjust, with many observing that it was not the company, but the administrators, whose job it is to address the company's financial situation as constructively as possible.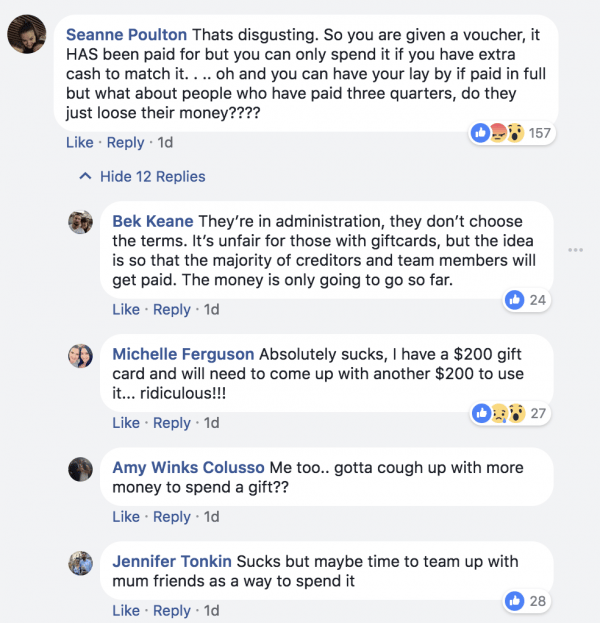 Expectant mum Michelle Ferguson, 26, told The Sydney Morning Herald that her work colleagues had given her a $200 voucher, and she was distressed to now discover that she needed to source another $200 herself to redeem it. She also noted that it seemed contrary to the intention of the gift, which was meant to be helpful as she prepares for her baby.
"I don't want to waste my work colleagues' money that they've generously given me, so we're going to have to go out and find $200 somewhere, and work out what we need," she said, disappointed that the change of terms has been a cause of stress in her pregnancy.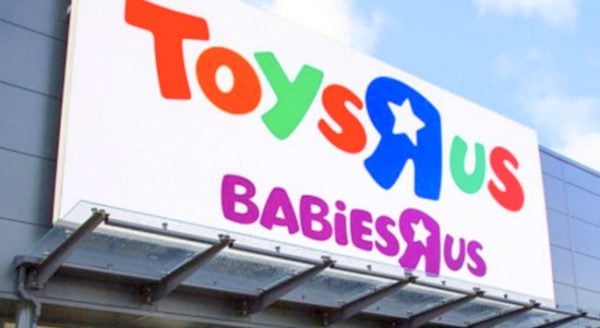 The Australian Securities and Investments Commission website states that if a company becomes insolvent, administrators are allowed to place new conditions on the use of gift cards.
As one user observed, a similar condition was imposed when book retailer Angus and Robertson was put into administration.
Customers can also discover whether other options are available, such as registering as an unsecured creditor, or confirming whether the purchaser of the voucher is able to obtain a refund.
Of course, the administration of the company has meant significant job losses. Administrators McGrathNicol have stated they intend to cover all entitlements owed to about 2700 employees, of which about 700 are permanent, either through the proceeds of selling the business or stock, or from the federal government's employee protection scheme.